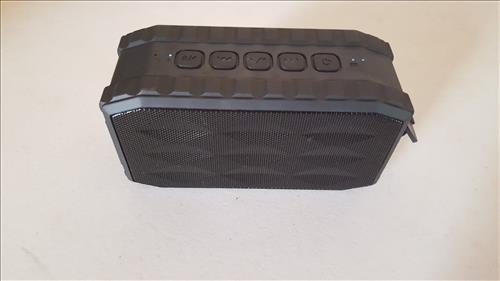 The MARSEE ZeroX is a small low cost mini wireless Bluetooth speaker with a nice sound.

It has Bluetooth 4.0 which allows it to play music from most any Bluetooth device.

A built-in mic allows phone calls to be answered over the speakers for the times it is paired to a smartphone.

The box comes with everything needed including the unit, power cable, instructions, and a audio line-in for any non-Bluetooth device.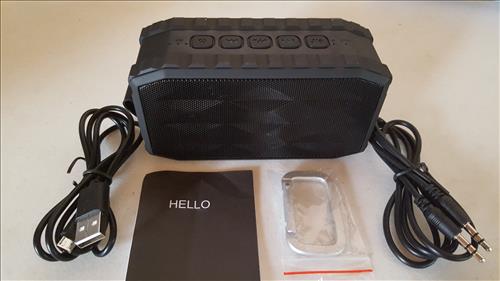 The package is small at 7.4 x 3.9 x 2.2 inches, here it is next to a Galaxy S6.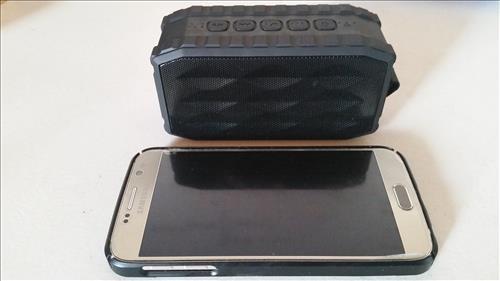 The button layout is simple and easy to use with power, play, skip, phone, and mic.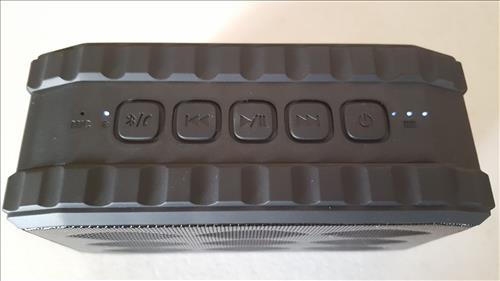 The side has a power port, SD-card slot and audio line-in for non Bluetooth devices.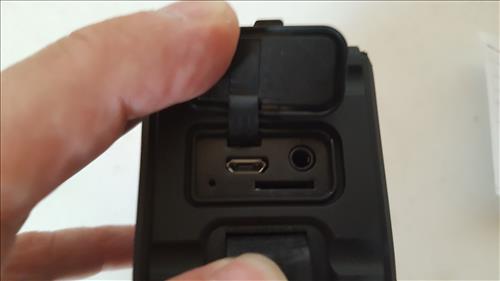 You can copy your favorite songs to a SD-card and play directly from it.

The build of the unit is solid with the core made out of hard plastic. The corners and edges are rubber giving it some protection in case of a drop.

It has a rechargeable 2000 Ah battery which takes 2-3 hours for a full charge, and last around 7-8 hours of playing time.

The waterproof rating is IPX6 which can survive splashes and briefly being dipped in water.

Pairing it is easy by simply going into Bluetooth options and selecting Pair.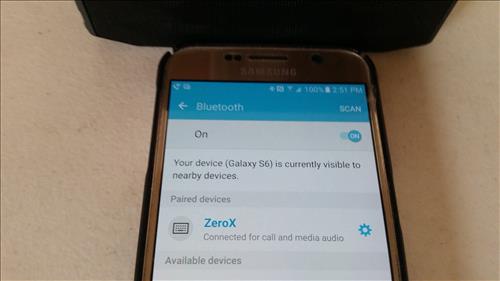 The sound is surprisingly good for such a small unit. The 8 Watt Drivers really can get loud with some decent Bass. I paired it to my phone and did a quick overview and sound sample below.

Quick Overview and Sound Sample



Summary
The MARSEE ZeroX speaker is a good low cost unit with some impressive sound.

While there are better sounding speakers available they are high-cost units and much bigger than the ZeroX.

The built-in mic is a nice feature to answer calls making it a hands free unit.

The battery life is good at 7-8 hours of continuous play before needing a charge.

For those looking at getting a Portable Bluetooth speaker the ZeroX is a good one to start with and well worth the money.

I am still using the unit and testing it and will update this post if anything changes.

As always be sure to read the reviews on Amazon or elsewhere to be sure it is a good fit for you.