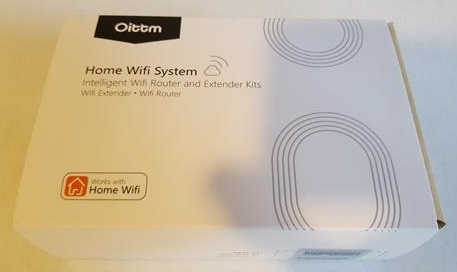 This unit was sent to me to review with my honest opinion and results below.

The Oittm HWS01M is a smart wireless router that will automatically choose the fastest 802.11 protocol and channel to broadcast on.

It also can be paired with up to 7 wireless extenders that work with the unit to give a home complete WiFi coverage.

This is good news for anyone who has bad WiFi spots that need to be fixed, along with the ability to expand later if needed.

Specifications
Protocols: 802.11 b/g/n
Frequency: 2412MHz-2472MHz
DHCP / PPPOE
Transfer Rate: Max 200Mbps(PLC); Max 150Mbps(WIFI)

The box comes with the smart router and 1 WiFi extender.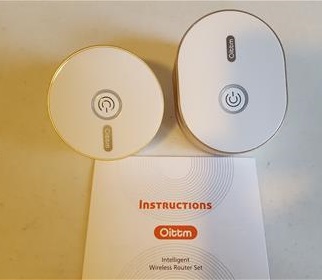 Up to 7 extenders can be added to the network and placed strategically around a home to get the best wireless coverage possible.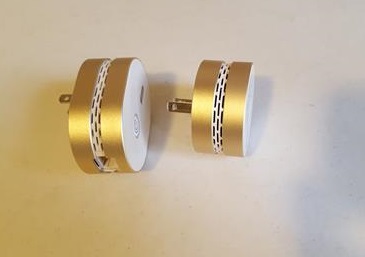 The Router is a small unit with a Ethernet connection at the bottom.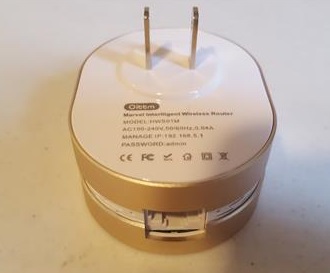 The Internal IP address and password it labeled clearly on the Router and Extender.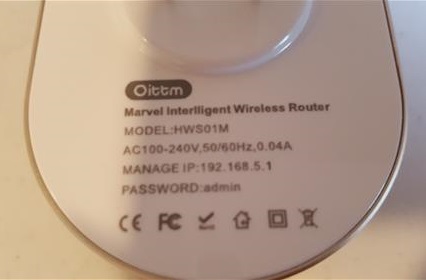 Installation and Setup

1… Plug the unit into a wall outlet for power, along with the Ethernet port to a modem or other router.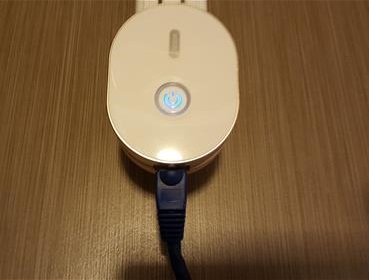 2… Note: If you do not see a SSID broadcast hold the power button for 15 seconds which will reset the router. This may be unnecessary for most but the one I received had to be reset before it would broadcast the SSID name.

Open the WiFi Settings from any device such as a laptop or smartphone and look for a name starting with INFi_


The last 6 numbers are unique to the device and are the last numbers of the Mac address.

3… Type the IP Address 192.168.5.1 into a Browser address bar.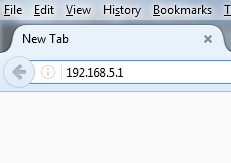 4… A login page will come up. The password is admin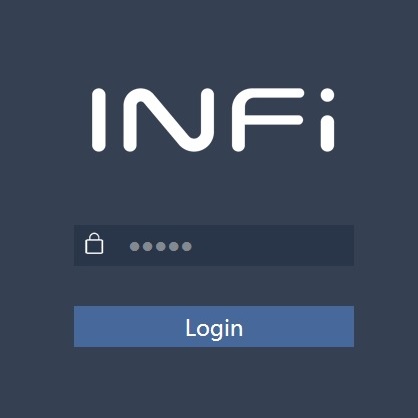 5… There are many options that can be changed within the settings such as the SSID and Password.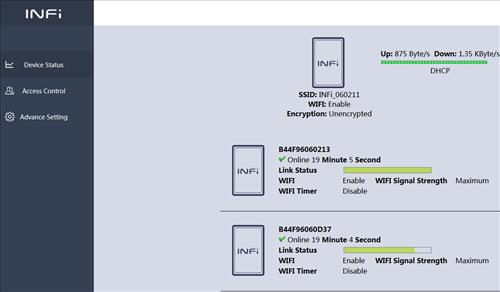 6… Be sure to Enable Security Encryption and set a wireless password from Advanced Setting–>WLAN Settings.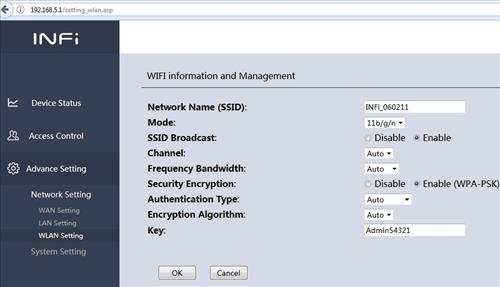 Once a password is set you will need to log in with the new password and will be online.

The extender can be plugged in at locations that have bad WiFi to get a better signal.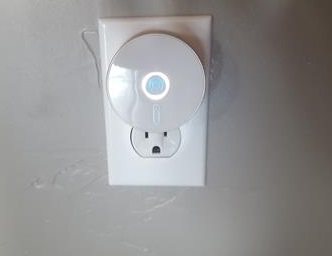 It will automatically Pair with the router and a white ring will glow around the power light when connected. Up to 7 extenders can be added to a network.

After plugging in the WiFi extender check the setup page for how well the extender wireless signal is.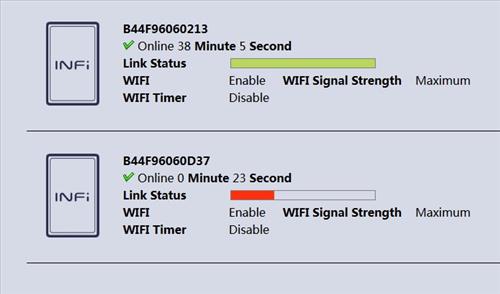 There is also an App that can be used to manage the router called INFi Smart Life available in the Google Play Store or Apple App Store.

*This post contains affiliate links which at no cost to you allows us earn a commission on product purchases.

Read More Reviews Here on Amazon
Home Wifi System, Oittm Smart Wi-Fi Router with Wireless Range Extender Gigabit Speed Ultra-coverage Auto-paired fastest path, App Control Your Network from Anywhere (Gold)



Summary
The Oittm HWS01M works well enough and does what it is built to do which is extend a homes WiFi.

The setup was a bit confusing at first but was simple after I reset the router.

I am unsure why I needed to reset the router with it being a last attempt to see a SSID broadcast name to connect to.

After resetting the router by holding the power button for 15 seconds the setup way easy.

Be sure to check that wireless encryption has been enabled and a password setup as mine did not have one likely due to resetting the router.

I am still testing the unit so far with good results. I will update this post if anything changes.

As always be sure to read the reviews on Amazon or elsewhere to be sure a unit is a good fit for you.