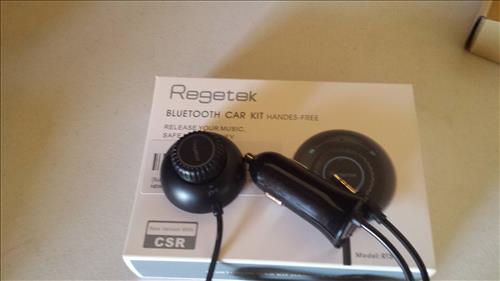 The Regetek is a Bluetooth kit that can play music or give hands free calling over your vehicles audio system.

It is not a FM transmitter set and uses a 3.5 mm jack to transmit through the stereo to the speakers.

Any Bluetooth device can communicate to it and transmit voice or music.

Setup
The Regetek plugs into the cigarette lighter for power. It has a USB port on the back so other deceives can be charged when in use.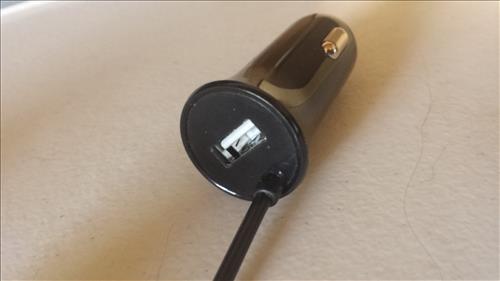 The 3mm audio jack plug into the car stereo and set to Aux.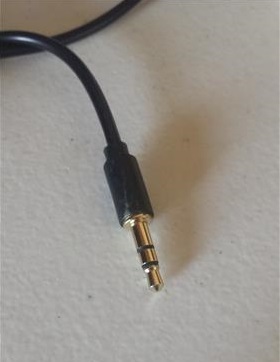 After plugin it into the cigarette lighter and 3mm jack be sure to set the radio to Aux. Your radio may be different but this is how it worked on mine.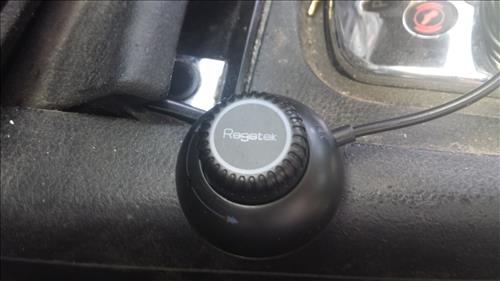 A Bluetooth device such as a smartphone can than pair with it and play music or answer phone calls.

To do this hold the knob down for for 5 seconds which enables Bluetooth.

Hands-free Calling
The hands free calling worked good. The placement of the unit will be important to get the sound to the built-in mic.

The knob is pressed to answer a call which stops the music and carries the conversation over a cars stereo speakers.

Other Features
If you have a iPhone than Siri voice commands can be used by pressing the knob for two seconds.

Noise cancellation is built in to help with unwanted background sounds.

The back of the unit has a magnet so it can be moved about and be placed were needed.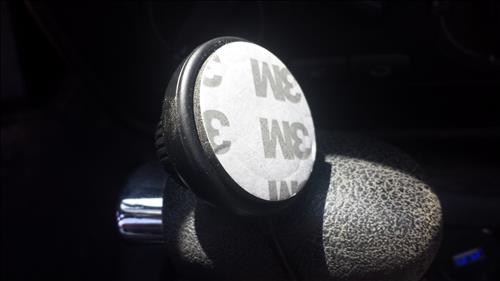 Summary
The Regetek does what its supposed to which is play music and answer calls.

Be sure your stereo has a 3mm input jack as some do not in which case it will not work for you.

An advantage of using a input jack instead of a FM transmitter unit is that radio station often interfere with FM models.

FM transmitter units work well in low population areas where not a lot of broadcast are being transmitted.

If you live in a city with a lot of broadcast than using the 3mm input jack is a much better option.

We are still testing the unit and will update if anything changes.

Be sure to read the reviews on Amazon or elsewhere to be sure it is a good fit for you.

Read More Reviews Here On Amazon
Regetek Bluetooth Car Kit Bundle with Audio Receiver, Adapter and Charger