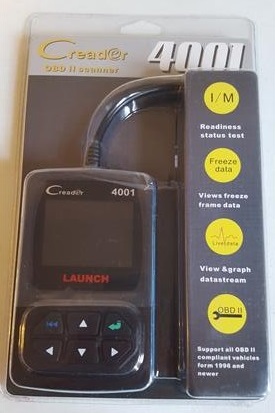 The Launch CReader 4001 is a low cost OBDII scan tool for troubleshooting vehicle problems and engine lights.
Any car or truck built after 1996 has an OBDII port that a scanner can be plugged into and read vehicle information.
The CReader 4001 is one such tool that gives information on a problem, clears error codes, and much more.
*This unit was sent to me to review with my honest opinion and results below.
Functions and Specifications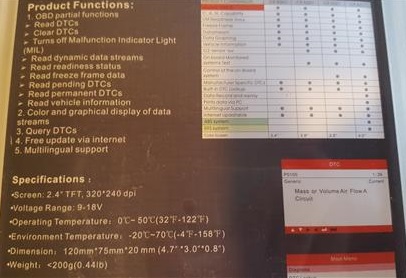 1. OBD Partial Functions
Read DTCs
Clear DTCs
Turns off Malfunction Indicator Light (MIL)
Read dynamic data streams
Read readiness status
Read freeze frame data
Read pending DTCs
Read permanent DTCs
Read vehicle information
2. Color and graphical display of data streams
3. Query DTCs
4. Multilingual support
Screen: 2.4″ TFT 320*240 dpi
Voltage Range: 9-18V
The package comes with the CReader 4001 scanner and a USB cable.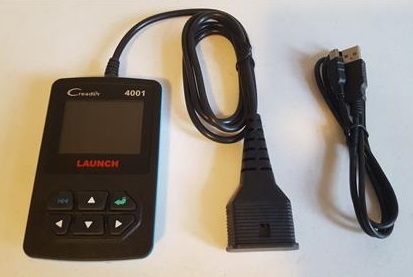 It comes with a long cord to plug into a vehicle's OBDII port.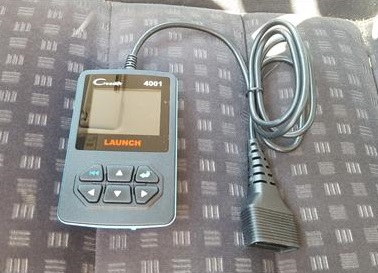 Most all cars and trucks built after 1996 have an OBDII port which is usually located under the dashboard.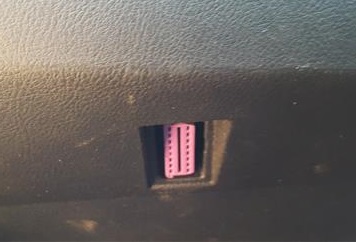 Plugging in the CReader 4001, it automatically powers up from the OBDII connection.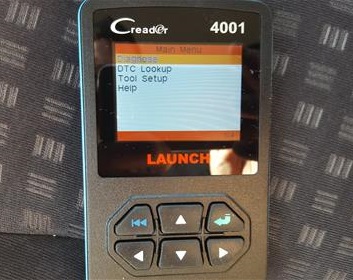 From the main menu, there is the option to Diagnose, DTC Lookup, Tool Setup, and Help. Pressing the green arrow button will go into the option.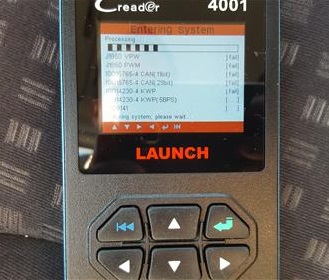 Selecting Diagnose, it connects to the vehicles computer. Be sure to have the key in the ON position.
Under diagnostics, the sub menus are Read Codes, Erase Codes, I/M readiness, Data Stream, On-Board monitoring, and Vehicle Information.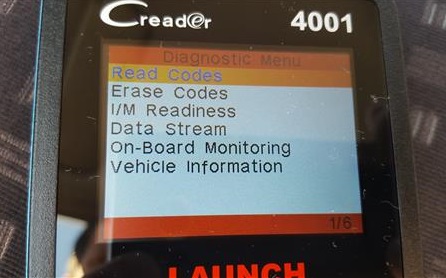 To test the unit I used a 2004 VW Passat that the engine light stays on and never goes off. The scanner will work with almost any car or truck 1996 or newer, foreign or domestic.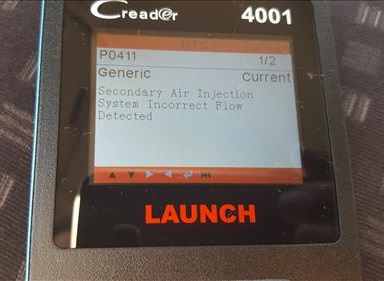 It found two problems and gave two codes a P0411 (Secondary Air Injector System Incorrect Flow Detected) and a P2181 (Cooling System Problem).
After writing down the error codes I went to the Erase Codes option.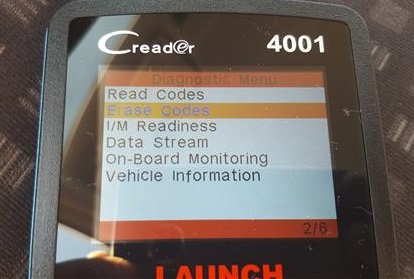 After erasing the error codes they will likely come back since the problem has not been fixed, but the engine light cleared and has stayed off so far.
Before clearing the error codes it will ask if it should clear/reset the emission-related information.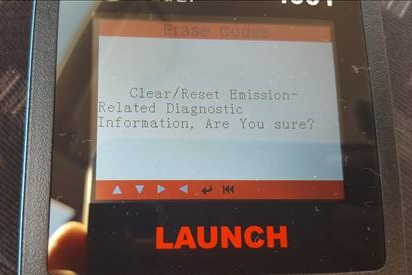 This is a nice feature to clear emission errors a vehicle's computer will have stored. Of course, unless a problem is fixed it will come back.
Other options that can be used are Data-stream, On-board Monitoring and Vehicle Information which returns the VIN number.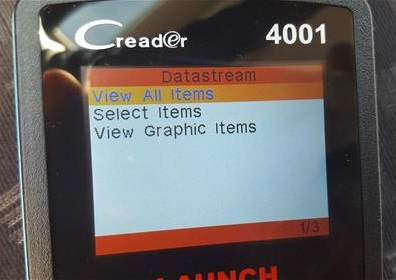 *This post contains affiliate links.
Read More Reviews Here on Amazon
LAUNCH Creader 4001 OBD2 Scanner Diagnostic Scan Tool Car Code Reader for Turning Off Check Engine Light Reads and Clears Engine Fault Codes

Summary
The Launch CReader 4001 OBD2 scan tool is a good unit that does what it was built to do which is read and clear engine codes.
Its functionality and low-cost make it an ideal unit for the home DIYer, or someone who simply wants to know why the engine light is on.
There are more expensive units with more features which the average user will have no need for.
After using the unit and getting a code number it is best to search for a fix online.
Often forums or YouTube videos will quickly have the problem narrowed down and what the solution and fix is. Of course, there will sometimes be complex problems that will need a professional mechanic.
I am still testing the unit so far with good results and will update if anything changes.
As always be sure to read the reviews on Amazon, here, or elsewhere to be sure a unit is a good fit for you.