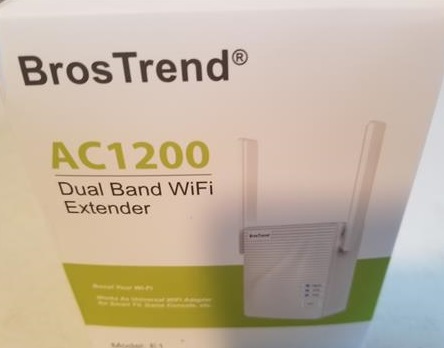 The BrosTrend AC1200 is a WiFi booster that can greatly improve the wireless in a home or business in a variety of scenarios.
It can boost a wireless signal, be an access point, extend WiFi, or add WiFi to non-wireless devices.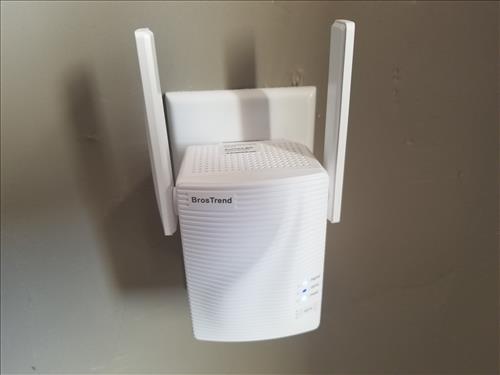 The WiFi range extender is the most used mode, but it can also add an access point to a location or add WiFi to an Ethernet-only device such as a smart TV or gaming console.
It is a low-cost device built to help improve or add WiFi in many different wireless environments.
*This unit was sent to me to review with my honest opinion and results below.
BrosTrend AC1200 Specifications and Features
Dual Band: 2.4GHz/5GHz
WiFi Protocol: WiFi-5 802.11ac
WPS Button
WiFi Extender
WiFi Access Point
Ethernet-to-WiFi Adapter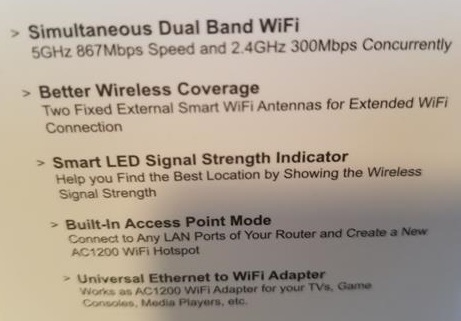 The package comes with the BrosTrend AC1200 unit, Ethernet cable, and Installation Guide.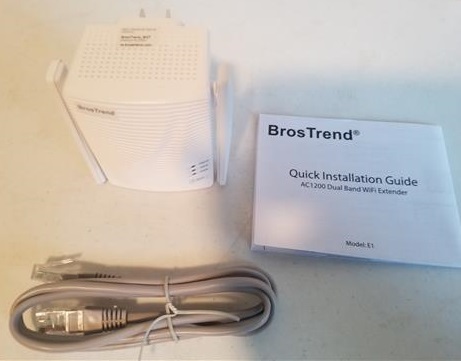 The bottom of the unit has an Ethernet port.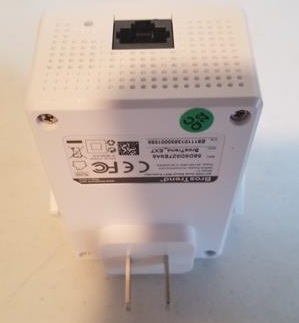 It plugs directly into an AC outlet for power.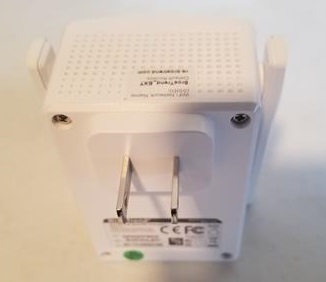 It has two small adjustable WiFi antennas to get a better signal.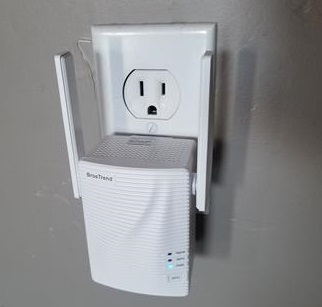 How To Connect to a Router With WPS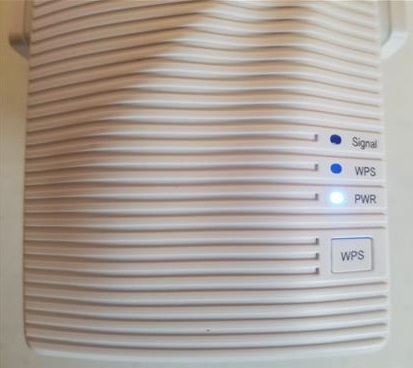 The unit will need to connect to the main router with the easiest setup method to use the WPS button.
This method uses the WPS button on the router and the WiFi extender to quickly connect the two.
Every router is different, and not all routers have a WPS button, or it may need to be turned on in the router settings.
If you can not, connect with WPS using the manual setup next below.
WPS Setup Steps
Power on the unit and wait for the Power LED to turn blue.
Press the WPS button on the router.
Press the WPS button on the BrosTrend AC1200.
Wait for the Signal LED to turn solid blue.
Once it turns solid blue, it is ready to use.
How To Connect BrosTrend AC1200 to Router Manually
If the WPS method above does not work for you logging into the unit manually can also be done.
Plug-in the unit powering it on

Open WiFi settings and connect to BrosTrend_EXT

Open a Browser and type in 192.168.0.254

Create a Password

Find your router and select it

Enter the router WiFi password

A box will come up and say Extended Successfully!

You can now log into the BrosTrend AC1200 on the 5G_EXT or 5G_5GEXT
Setting Up BrosTrend AC1200 WiFi Range Extender Mode
Once the unit is connected to the router it will use the 5G_EXT or 5G_5GEXT on your broadcast ID and the same WiFi password.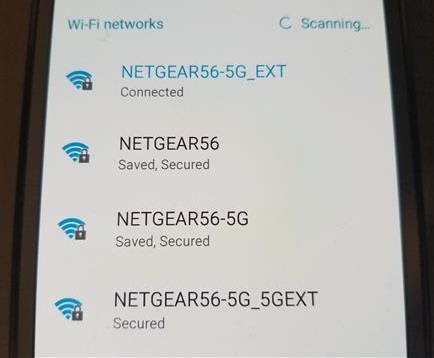 Any WiFi device can now log into the extender using the 5G_EXT or 5G_5GEXT extensions on your router broadcast ID.
It can be unplugged and moved to the best location to extend a signal.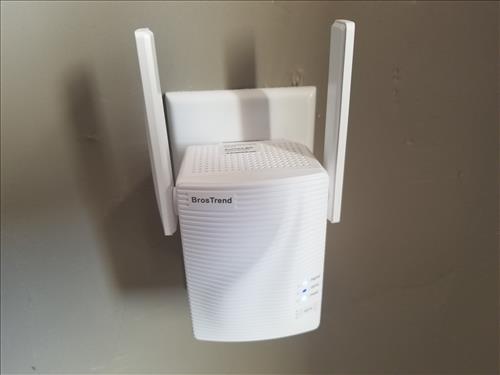 If the unit is moved wait for the Signal LED to turn solid blue and it is ready to use.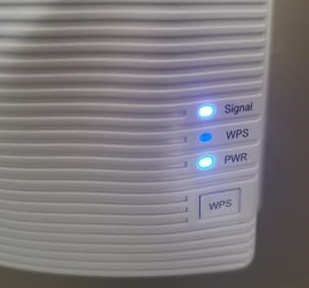 Setting Up BrosTrend AC1200 WiFi Access point Mode
Once the BrosTrend AC1200 is connected to the router it is basically in Access Point mode.
It will rebroadcast the router SSID and any device can log in with the password.
The range will depend on distance, how thick the walls are, other wireless signals, and so on.
To get a very long-range signal, an Ethernet cable can be connected and run to the unit, which broadcasts a WiFi signal.
This is a good option when boosting the router signal is not enough.
For example, a detached garage that is far away from a home can have an Ethernet cable run to the router and attached to the BrosTrend AC1200 which will act as an access point.
BrosTrend AC1200 Ethernet to WiFi Mode
The BrosTrend AC1200 can also be used as an Ethernet-to-WiFi adapter.
This is for any device that has no built-in WiFi but has an Ethernet port.
It can also be a quick fix for a device that has a broken internal WiFi card.
It is very simple to use by simply plugging in the Ethernet cable from the unit to the device needing wireless.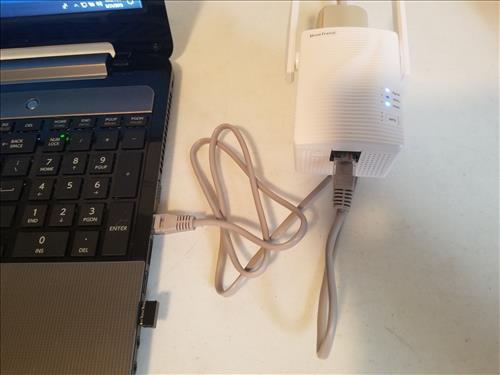 First, set up the router connection (steps above) and then plug it into any Ethernet port, and it will transmit data.
This is a good option for laptops, Desktops, Android TV boxes, Smart TVs, or any device that needs WiFi and has an Ethernet port.
*This post contains affiliate links.
Read More Reviews Here on Amazon
BrosTrend WiFi Extender 1200Mbps Internet Signal Booster Range Repeater, Add Coverage up to 1300 sq.ft. in Your Home, Extend 2.4GHz & 5GHz Wi-Fi, Easy Setup

Summary
The BrosTrend AC1200 is a very good unit that can greatly improve the wireless in a home with many WiFi options.
It is built with many wireless modes for Extending WiFi, adding an Access Point, or as an Ethernet-to-wireless adapter.
While testing, I had no problems connecting the unit to the router and using any of the modes.
The setup was quick and easy, as well as using it in any mode needed.
The WiFi speeds will vary for everyone and depend on several factors for distance and speed.



While doing a basic wireless speed test, the unit maxed out my internet speed with 87Mbps Download and 20 Mbps Upload.
The unit is 802.11ac dual-band 2.4GHz and 5Ghz, making it have quick wireless speeds and able to fit into almost any network.
I am still testing the unit so far with good results and will update you if anything changes.
As always, be sure to read the reviews on Amazon, forums, or elsewhere to be sure a unit is a good fit for you.