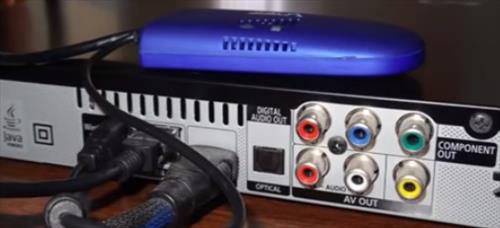 Most devices these days have built-in WiFi to connect to a network.
While most hardware does have wireless built-in some electronics don't.
This mainly includes older device such as gaming consoles or desktop computers but also can include new TVs.
The good news is if your device has an Ethernet port WiFi can be added to it.
How To Add WiFi to Ethernet Only Devices
Using an Ethernet to wireless adapter is the most common method for adding WiFi to an Ethernet-only device.
They work by first being set up on a computer and then plugged into the Ethernet port on the device needing WiFi.
Ethernet-to-WiFi adapters have been used for many years to convert Ethernet to a WiFi signal.
From an old Xbox to a smart TV they are a good option to get a device online.
Iogear makes one such unit that is a wireless-N device able to transfer data up to 300Mbps on the 2.4GHz frequency.
IOGEAR Ethernet to Wireless Adapter on Amazon
IOGEAR Ethernet-2-WiFi Universal Wireless Adapter, GWU637,Black

The setup for the unit is medium with some networking skills needed.
The unit will need a static IP address to log into the menu options.
This requires temporarily changing the IP address on a computer.
To check your computers IP address type in CMD to open a command window and type in Ipconfig.
IOGEAR Ethernet to Wireless Adapter Setup
Connect the IOGEAR adapter to the Ethernet port of a computer.

At the taskbar type in Control Panel and go to Network–>Network connection. Right-click on Ethernet and go to Properties.

Click on Internet Protocol Version 4 (TCP/IPv4)

Manually configure your computer's Ethernet to use IP address 192.168.1.3 with a Subnet Mask of 255.255.255.0 then restart your Ethernet.

Open a Browser and go to 192.168.1.252 and click the Sitesurvey button to see WiFi signals.

Use the interface to connect to your home routers WiFi.

Remove the IOGEAR Ethernet to WiFi adapter from the computer and plug it into your device.

Once the setup is done be sure to set your computers Ethernet back to Obtain an IP address automatically.
Summary
Adding WiFi to a device that only has Ethernet is easy enough to do with an Ethernet to Wireless Adapter.
They are also used when the internal WiFi breaks, making a quick fix to get a device back online.
The Iogear is not the only unit with others such as the Netgear WNCE2001.
The setup does require some networking skills mainly changing the IP address on a computer to log in and set the unit up.
As always be sure to read reviews on Amazon, forums, or elsewhere to be sure a unit is the right pick for you.