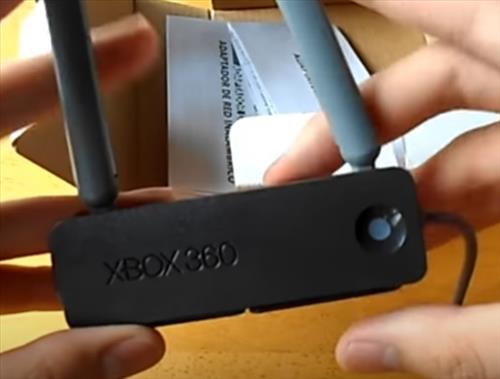 The Xbox 360 has aged but is still used by millions of gamers worldwide.
One of the problems the Xbox 360 has always had is no built-in WiFi, except for the Xbox Slim.
The Xbox Slim is the only Xbox to come with built-in WiFi, while all the others need a dongle/adapter to connect to the router.
Microsoft had an official WiFi adapter for the Xbox 360 that can be bought and is still available.
If you have a laptop running Windows, it can be configured with an Xbox 360 to get a wireless signal.
While not ideal for long-term use, it can work in a pinch when no adapter is available.
Read here for a guide to using a laptop to get an Xbox online.
How To Connect an Xbox 360 to the Internet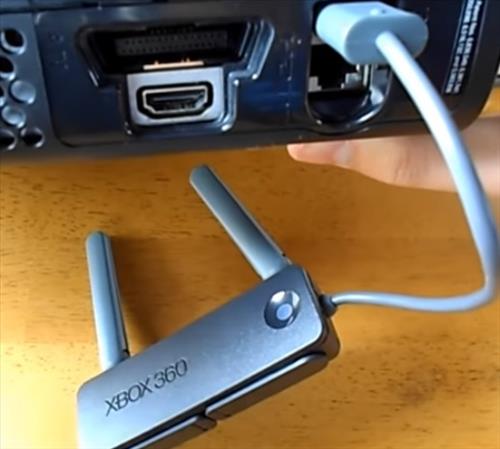 A wireless adapter is bought, connected with an Ethernet cable to the Xbox 360, and a wireless signal transmitted to the router.
Most external wireless adapters for the 360 work by making the Xbox think it is plugged into a wired Ethernet line.
An Ethernet connection is made to the Xbox, and then the device transmits the signal wirelessly to a router.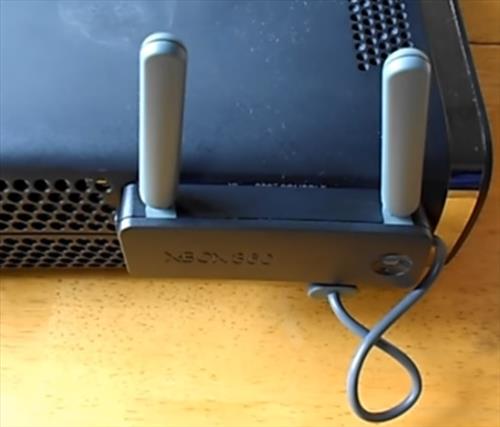 There are some setup steps which depending on your computer skills, aren't too difficult.
Most of the adapters require being configured with a computer before plugging into a 360.
Drivers can be downloaded and installed on the device if needed.
All the wireless setup is done on a computer, from finding the router broadcast name to entering the password and username.
There are some mixed reviews on WiFi configurations so reading the reviews on each is a good idea to see what problems others have had.
The older ones only support Wireless-G, which has a transfer rate of up to 54MBps. The newer ones support Wireless-N, which can transfer up to 150-300MBps.
Most cable modems/DSL run around 100MBps, so this may not be a concern, but if you are looking for the fastest, then get a Wireless-N version.
Our Picks for Best Xbox 360 Wireless Network Adapters
Original Xbox 360 Network Adapter

Wireless Network WiFi N Adapter for Xbox 360 Black


The original Xbox 360 adapter is still available and still works very well.

It used the older Wireless-N protocol, which almost all routers still have available.

Since WiFi protocols are backward compatible, almost any router will still work with the older Wireless-N.

Even though Wireless-N is an older protocol, it still transfers data at 300Mbps, which is much faster compared to many home cable modems.

Xbox 360 Wireless-N Network Adapter

Wireless N Network Adaptor (Xbox 360) (Renewed)

This adapter has been available for a while and has been updated and renewed over the years.

It uses the older WiFi-4 Wireless-N standard, which can transfer data up to 300Mbps.

The adapter still works very well and will get an Xbox 360 online quickly and easily.

Bewinner Dual Band Adapter for Xbox 360

Bewinner Dual Band Wireless Network Adapter for Xbox 360-802.11a/b/g Wireless Civil Network Protocols – 2.4GHz and 5GHz Dual-Frequency Signal

Bewinner has this wireless adapter that plugs into the Xbox 360 USB port.

It also uses the older Wireless-N protocol, which is dual-band 2.4Ghz and 5Ghz.

BrosTrend E1 WiFi Extender Repeater

BrosTrend WiFi Extender 1200Mbps Internet Signal Booster Range Repeater, Add Coverage up to 1300 sq.ft. in Your Home, Extend 2.4GHz & 5GHz Wi-Fi, Easy Setup

The BrosTrend E1 is a wireless device that has many nice WiFi features such as an access point, repeater, extender, and more.

One such feature is to connect it to an Xbox 360 with an Ethernet cable, and it will transmit wirelessly.

It uses the newer Wifi-5 802.11ac protocol, which is very fast and can transmit data up to 867Mbps.