After anyone uses Kodi for some time and understands how it works, often many would like to customize it.

One of the easiest ways to do this is with a pre-setup Kodi Build that someone else has already created and install it.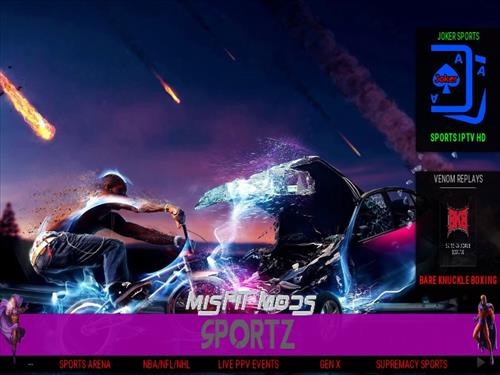 This is also a good option for setting up new Kodi hardware since it will also come with many top Add-ons installed setup and ready to run. There are many Kodi Builds to choose and everyone will have their own favorite.
What is a Kodi Build?
As good as Kodi is, the basic default install needs add-ons, plugins, and Skins to get the most use from it.
A Kodi Build is a pre-setup Kodi install that comes with different Skins, add-ons and artwork ready to run.
A Build can be created by anyone by backing up their current install and sharing it.
This sharing of setups is what a Build is all with different Skins, Add-ons, Art work, Repositories, and more.
A Build must match the user hardware and Kodi version.
Builds are a good option for setting up a new Kodi box or updating an old setup.
Keep in mind these add-ons and Skins can be installed separately with Builds mainly used by more advanced Kodi users.
If you are new to Kodi it is best to stick to installing add-ons individually.
Often it is best to only use a Build on faster hardware with slower hardware installing 2-3 good add-ons.
Below is some of the most popular options along with screenshots. A link is below each Build for how to install it.

*WirelesSHack.org is not affiliated with Kodi, any Addons or Builds. WirelesSHack.org is a news and informational site which does not support or condone copyright infringement. Kodi should only be used with content that is bought and owned personally or is in the public domain.
Our Picks for Best Kodi Builds
No Limits Magic

No Limits Magic is a Build for Kodi that has been around for awhile.


It has sections for movies, TV shows, Music, Kids, Sports, collections, and more.

Add-ons include Magic Dragon, 7 of 9, Tubi TV and more.

It also has different versions that can be installed including a Fire TV Stick Version and adult version.



Reaper Wizard

Reaper Wizard has 3 very good Kodi Builds that can be installed which come with add-ons and unique Skins.

Each Build has a different Skin with the bigger versions needing better hardware.

Reaper Wizard Build Versions
Base Build – Estuary with Gaia, OpenScrapers, Seren, Venom, YouTube, WatchNixToons2, WonderfulSubs, Realizer, Premiumizer, and some other supplemental add-ons. Recommended for most devices, including low-end devices like FireSticks, this is a base setup if you don't like the additional add-ons and Skins and just want a clean setup

Lite Build – Xonfluence with Gaia, Seren, OpenScrapers, Venom, YouTube, WatchNixToons2, WonderfulSubs, Realizer, Premiumizer, and some supplemental add-on's. Recommend for low-end hardware such as the FireStick. It is just like base but with Xonfluence as the Skin

​
Full Build – Titan (Bingie Fork on Leia) Windows 10 theme with Gaia, OpenScrapers, Seren, Venom, YouTube, WatchNixToons2, WonderfulSubs, Realizer, Premiumizer, and some supplemental add-on's. Recommended for decent devices like a Shield or Chromebox or higher. Titan is a heavy Skin best used with top end hardware.


The Dark


The Dark is a new Build from SG Wizard. It uses Xonfluence Skin and has a download size of roughly 200MB.

It has sections for Movies, TV shows, Music, Sports, Settings, and TV Guide.

It comes with the latest working Kodi Add-ons including Venom, DeathStar, Deja-vu, Mercury, Exodus Redux, Fen, Sports 365 and more.


AM Smooth



AM Smooth is a very good Kodi Build for Leia 18 from Chef Wizard.

It includes many top current add-ons such as Exodus Redux, 13 Clowns, Fido, Deathstar, and many more.

It has a lot of sections and is one of the more complete Builds available.

Sections include Live TV, Movies, Sports, TV Shows, Kids Zone, Comedy, Classics, Urban Zone, Horror, Music, Favorites, and more.



Hardnox 4.2

Hardnox 4.2 is a new Kodi 18 Leia Build from Misfit Mods Repository.

It uses the Aeon Nox Silvo Skin and is a 306MB download.


It includes the top current add-ons including Magic Dragon, Exodus Redux, 13 Clowns and more.