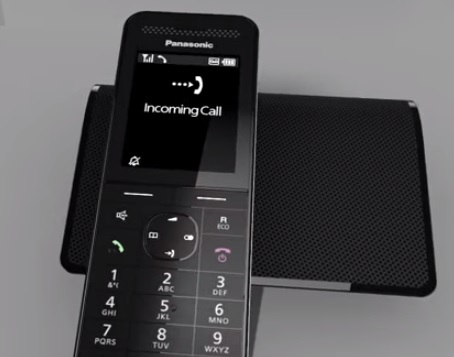 Landline phones like smart phones now come with many added features such as WiFi calling.
Having WiFi built into a land line along with WiFi enabled calling is a nice feature to have.
These phones are dedicated home phones that can be set up but different services such as Google voice to make free phone calls over WiFi.
This is usually done by connecting to the WiFi router and then set up with either an App or programmed with a SIP provider such as Google Voice.
This enables a landline to do VOIP calls which in the past was dedicated to businesses or companies looking to lower their phone bill.
There are many phones available that can enable anyone to take advantage of wireless WiFi calling with a landline phone.
Other features of WiFi include syncing with a smartphone for contacts, making calls, and much more.
Each will have its own technology and setup that may not be for everyone.
As always be sure to read the reviews on Amazon, forums, here, or elsewhere to be sure a unit is a good fit for you.
*This post contains affiliate links.
Our Picks for Best Landline WiFi Phones
Cisco SPA525G2

Cisco SPA525G2 5-Line IP Phone With Color Display

The Cisco SPA525G2 is a phone with a lot of technology built-in

It can connect to a network over Ethernet or WiFi and even has Bluetooth.

A small 3.2 inch display makes moving around the menu system and setting up options much easier than small LED screens.

Obihai Gigabit IP Phone

Obihai Gigabit IP Phone – Up to 24 Lines – Built-In WiFi and Bluetooth – Support for Google Voice and SIP-Based Services (OBi1062)

Obihai makes many good telephone products including the OBi1062.

It has both WiFi and Bluetooth built-in.

Grandstream GS-DP715

Grandstream GS-DP715 DECT Cordless HD Handset for Mobility VoIP Phone & Device

The Grandstream GS-DP715 is a VOIP wireless phone that gives a home user the advantage of using VOIP that in the past required expensive equipment to do.
Summary
WiFi calling is not the only feature of many of these new landline phones have most have many other features that can be set up to make life easier.
Other features may include a phone book, call history, caller ID redial, mute, hold, three-way calling, conference calling, and so on. Even though a VOIP landline phone has many other features the main option most want is WiFi calling.
If you are a technical person setting up SIP provider such as Google voice can easily be done.
If you are not a technical person there are many smart land line phones that can have either an app added, such as an Android phone or iPhone, to make free WiFi calling setup easy.
There are also Skype-enabled landline phones that simply need a Skype account and will enable the phone to use Skype as it would on a smart phone or laptop.
The advantages of free WiFi calling with a land line phone can be limitless.
Since everyone will have a different style of phone they like, and technical requirements for setup, be sure to read the specification of any phone to be sure it is the right one for you.