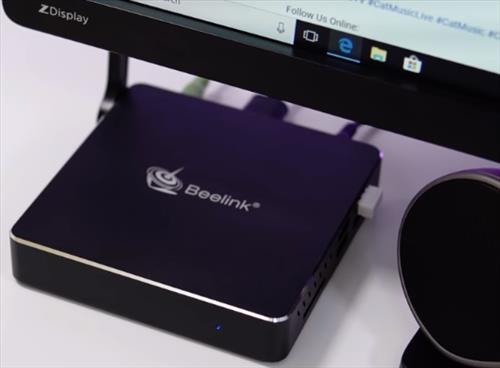 Mini PCs are great compact computers that make for very nice media centers.
Most any new unit can output 4K Ultra HD which is very nice to have hooked to a 4K TV.
Most units also run Windows 10 which can play most any content such as Netflix, Hulu, Kodi or anything a standard PC can do.
Mini PCs often have the same hardware as a low to mid-range laptop but at a lower-cost since they have no screen or keyboard, simply input and output ports.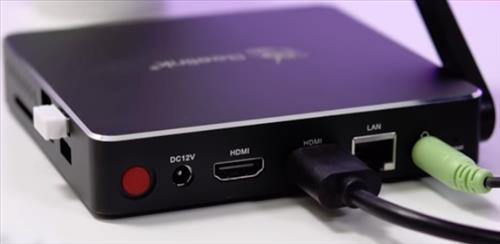 This makes them ideal in many scenarios, especially when looking for a nice media center to stream content from online sources.
There are many good units available with the boxes below some of our favorite options.
In full disclosure these boxes have been sent to us from companies to review which we have done with our own honest opinion and results.
As always be sure to read the reviews on Amazon, forums, or elsewhere to be sure a unit is a good fit for you.
*This post contains affiliate links.
Our Picks for Best Mini PC for HD 4K TV
Beelink U57

The Beelink U57 is a very nice mini PC that comes with Windows 10 installed and will have no problems playing 4K HD videos.

It has an Intel Core i5-5257U along with 8GB of DDR3 RAM.

The U57 Pro is a good unit that has the same hardware as a good laptop at a lower cost.

The resolution us an Intel Iris 6100 card so it has no problems playing the new 4K Ultra HD videos.

Beelink X45

Beelink makes several mini PC units with the Gemini X45 being one of the newest.

The Gemini X45 comes in three different hardware configurations 4GB, 6GB, and 8GB version.

It also comes with 128GB of storage which can be expanded with an SSD Drive or SD-Card.

The X45 is also fan-less and runs silently.

It has the Gemini Lake Intel SoC which is a follow up to the popular Apollo Lake CPUs.

Apollo Lake CPUs are still very popular and make nice units at a lower cost.

The Beelink Gemini X45 running the Gemini Lake CPU makes for a very nice box that will have no problems playing 4K videos or playing games.

Intel NUC NUC7i3BNK

The Intel NUC NUC7i3BNK is a good unit that works very well and has no problems playing 4K videos.

It uses an i3-7100U 2.4GHz CPU, along with 8GB DDR4 RAM, and 256GB SSD Hard-drive.

It also has dual band WiFi, Bluetooth and Windows 10 Professional with most other units using the Home edition.


GUZILA Fanless Mini PC

The GUZILA Fan-less Mini PC is a good unit for those looking for a basic unit to play videos.

It comes with an Intel Atom x5-Z8350, 2GB of RAM, and 32GB of internal storage.

While not the fastest unit it is a good low-cost solution and good for those looking for a budget box.
Summary
There are many good mini PC units available with those above simply some of our favorite options.
Any of the above boxes will turn a 4K HD TV into a nice media center able to play and stream content from Netflix, Hulu, Disney Plus, or any other sources.