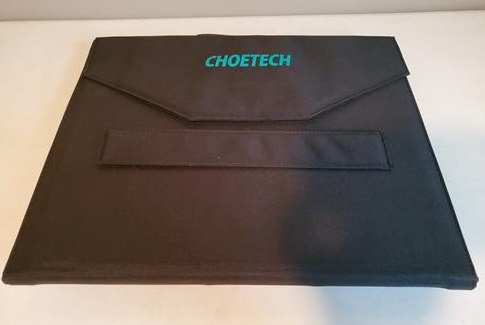 Portable solar charging pads are nice to have while camping, emergencies, traveling, or anytime power is questionable.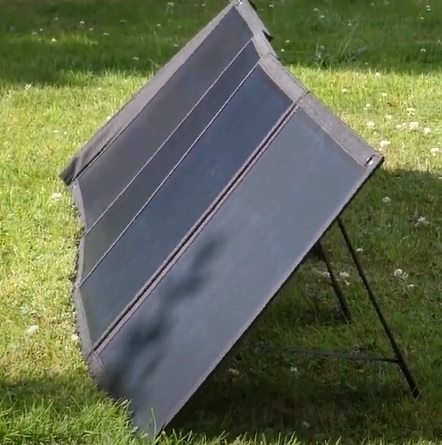 The Choetech 80W is one such portable solar power unit that can charge devices.
This makes it a good unit to charge smartphones, laptops, power banks, and other small devices from the Sun.
*This unit was sent to me to review with my honest opinion and results below.
Specifications
Peak Power: 80W
Power Voltage:18V
Power Current:4.44A
Open Circuit Voltage: 21.6V
Short Circuit Current: 5A
Operating Temperature Range -10℃~60℃
The unit comes in a tough case with a pocket at the back.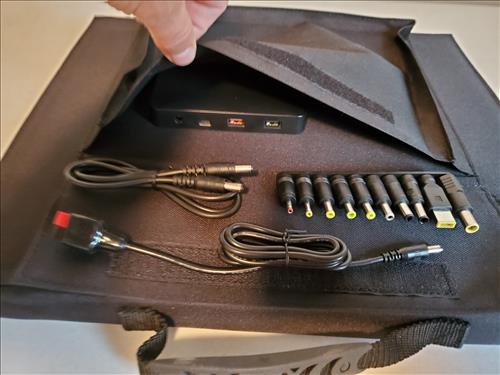 The pocket contains the charging ports along with different types of charging adapters.
The charging ports include Type-C, USB 3, USB 2.0, and a DC port that can output 12-18 volts 4.44 amps.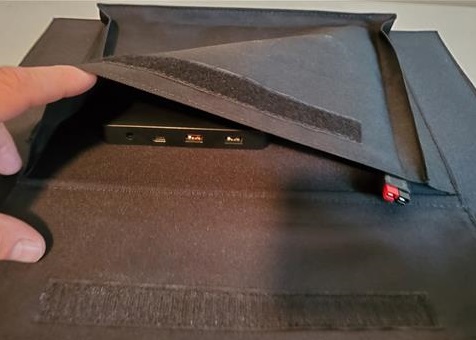 The unit opens up four panels that have different ways to adjust the panels toward the Sun.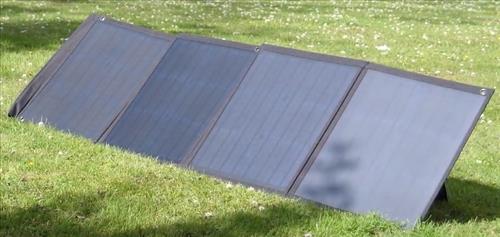 Legs on the case can be adjusted for the best position.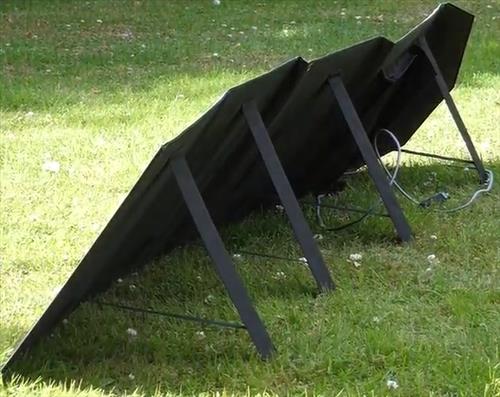 To test the unit I set the panels in the direct sunlight and plugged in a smartphone which started to charge rapidly.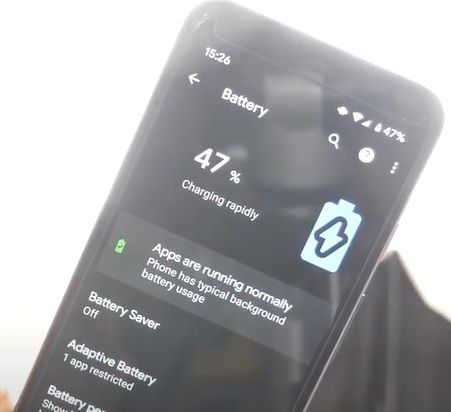 How much power output will be directly related to how much sunlight there is.
Summary
The Choetech 80W solar panel charger is a good unit and does what it is built to do which is to charge small devices from the Sun.
How well it charges will depend on how much sunlight there is with cloudy days outputting much less compared to a cloudless day.
With bright sunlight, the unit will have no problem charging smartphones, laptops, and other small electronics.
Often it can be best to pair solar panels to a small portable battery bank which will have a steady supply of power.
I am still testing the unit so far with good results and will update if anything changes.
As always be sure to read the reviews on Amazon, forums, or elsewhere to be sure a unit is a good fit for you.