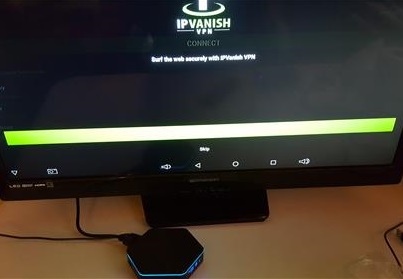 Having a VPN installed on an Android TV box adds a layer of security and anonymity that is nice to have.
There are many VPNs available, both paid and free with some better compared to others.
What is a VPN?
A VPN (Virtual Private Network) is a way to hide your location and encrypt your data while online.
It does this by connecting your online devices to a secure server which handles all online activity.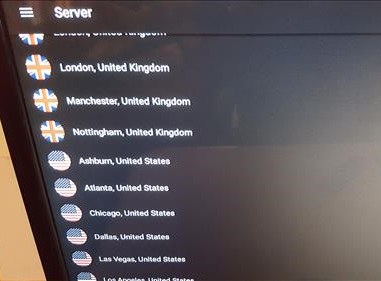 For example, an Android TV box will connect to a VPN server which will route all online activity through it.
The connection between the box and the server is encrypted so no one can copy or see any data on the network.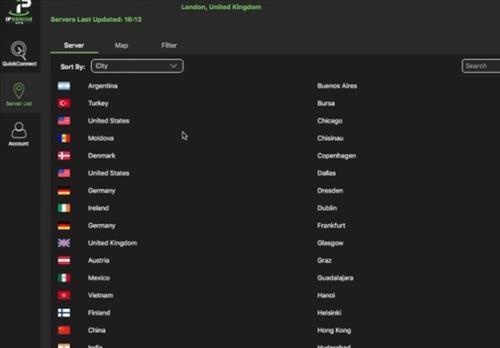 A VPN server can be anywhere in the world and anyone connected to it will seem to be coming from the VPN server location
For example, a person in the United Kingdom can connect to a VPN server in Detroit and all online activity will flow through the Detroit server changing the online location and IP address.
What is the Best VPN for Android TV Box?
A good Android TV Box VPN will have unlimited bandwidth with no throttling.
Unlimited bandwidth is important since most people use their boxes to stream videos online.
For example, someone using Kodi to stream videos will need a fast connection or the video will buffer.
It also should have many servers located around the world to pick and choose from.
Also having secure servers that don't keep any logs is an ideal option.
There are several low-cost VPN services to choose from that range in cost from $5-$10 dollars a month.
*This post contains affiliate links.
Our Picks for Best VPN for an Android TV Box 2021
There are many good VPNs available with those above simply some of our favorite options for an Android TV box VPN.
Personally, I use IPVanish since they are very easy to use across many devices with dedicated Apps.
IPVanish has a dedicated Android App in the Google Play store and also an APK that can be downloaded from their site.
They also have thousands of servers around the world which makes it easy to change your location quickly and easily.
Again this is simply a personal preference with many other good VPN services available.
Below is the basic steps to install IPVanish with an Android TV box, if another service is used the steps below will be similar.
Keep in mind a VPN can also be used on most any device from a smartphone to a Windows computer.
How To Add a VPN to an Android TV BOX Using IPVanish
IPVanish is a paid service and will need a username and password. Sign up for IPVanish HERE
Go to the Play Store and search for IPVanish.

Click Install.

After it installs it will be located in the Apps section of your Android TV box.

Open IPVanish and at the top left click for the options.

Click Login.

Enter your Username and Password and click Sign In.

A list of servers will come up select the one you want to use.

There are many servers located around the world so choose the best option for you, it can always be changed. For example, to use a Chicago USA server click it.

It will connect to the Server.

A screen will come up showing you are connected.

You will now be connected to the VPN with all online traffic going through it. To test it open a Browser and Google "What is my IP" it should show the city connected to in IPVanish.
Summary
Using a VPN is a good idea for many reason from security to hiding your IP address / location.

Besides using one with Kodi, they can also be used anywhere while on the go with a smartphone which blocks unscrupulous people from capturing sensitive data.
They are low-cost options that give an added layer of security.
Most any other devices such as computer, Macs or PC, can be setup also and use a VPN.
Whichever VPN service is chosen be sure they have unlimited fast speeds and bandwidth to stream videos.