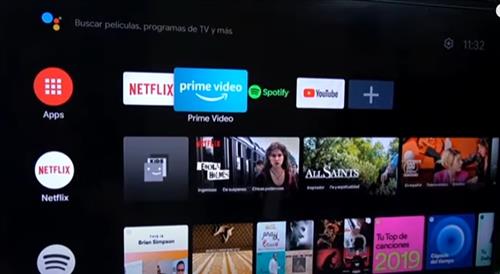 Having a VPN installed on an Android TV box adds a layer of security and anonymity that is nice to have.
There are many VPNs available, both paid and free, with some better than others.
Below is the best VPN services we have found that work very well with an Android TV box.
What is an Android TV Box VPN?
A VPN (Virtual Private Network) is a way to hide your location and encrypt your data while online.
It does this by connecting your online devices, such as an Android TV box, to a secure server that handles all online activity.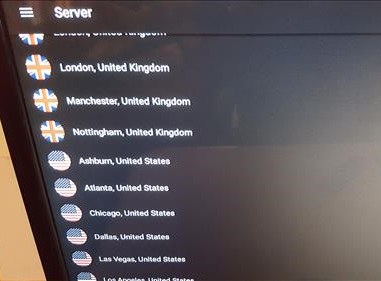 For example, an Android TV box will connect to a VPN server which will route all online activity through it.
The connection between the box and the server is encrypted so no one can copy or see any data on the network.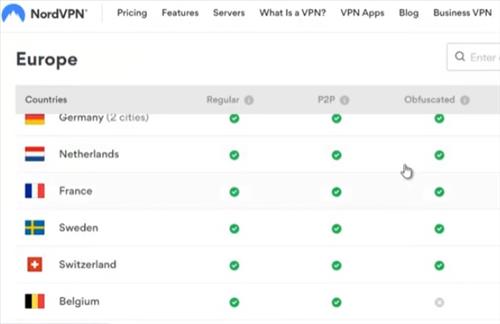 A VPN server can be anywhere in the world, and anyone connected to it will seem to be coming from the VPN server location.
For example, a person in the United Kingdom can connect to a VPN server in Detroit, and all online activity will flow through the Detroit server, changing the online location and IP address.
What is the Best VPN for Android TV Box?
A good Android TV Box VPN will have unlimited bandwidth with no throttling.
Unlimited bandwidth is important since most people use their boxes to stream videos online.
For example, someone using Kodi to stream videos will need a fast connection, or the video will buffer.
It also should have many servers located around the world to pick and choose from.
Also, having secure servers that don't keep any logs is an ideal option.
There are several low-cost VPN services to choose from that range in cost from $5-$10 dollars a month.
*This post contains affiliate links.
Our Picks for Best VPN for an Android TV Box
There are many good VPNs available, with those above simply some of our favorite options for an Android TV box VPN.
Personally, I use NordVPN since they are very easy to use across many devices with dedicated Apps.
NordVPN has a dedicated Android App in the Google Play store and also an APK that can be downloaded from their site.
They also have thousands of servers around the world which makes it easy to change your location quickly and easily.
Again this is simply a personal preference with many other good VPN services available.
Below are the basic steps to install NordVPN with an Android TV box; if another service is used, the steps below will be similar.
Keep in mind a VPN can also be used on almost any device, from a smartphone to a Windows PC.
How To Add a VPN to an Android TV Box Using NordVPN
NordVPN is a paid service and will need a username and password.
Go to the Play Store and search for NordVPN.

Click Install.

After it installs, click Open. (It will also be located in the Apps section of your Android TV box).

Click Log In.

A code will be given that is used to activate the Android TV box.

Open a browser and log into your NordVPN account.

Open a new browser tab and go to Nordaccount.com/remote

Type in the Activation code and press Continue.

Click on Generate a New Code.

Enter the Final Security Check Code.

It will display Device Logged In.

The VPN can now be connected to a server and will be up and working when connected.

There are many servers located around the world, so choose the best option for you; it can always be changed.
You will now be connected to the VPN with all online traffic going through it. To test it, open a Browser and Google "What is my IP. "
Summary
Using VPNs for Android is a good idea for many reasons, from security to hiding your IP address/location.
Android boxes are the most used low-cost media player for streaming content from Netflix to Kodi.
Besides using one with Kodi, they can also be used anywhere while on the go with a smartphone which blocks unscrupulous people from capturing sensitive data.
VPNs for Android TV are low-cost value for money that gives an added layer of security.
They protect your online activity and unblocking abilities for some applications, such as unblock Netflix.
Speed is also a factor so stick to the top ones that have good speed tests scores to get a reliable VPN.
A kill switch feature is also a good idea since it will shut down the internet to the box if the VPN accidentally goes offline.
Many will have a 30-day money-back or some other type of guarantee; be sure to read the terms.
Many will also allow unlimited devices or have a limit on devices, such as computers, Macs, or PC, which can be set up also and use a VPN.
Whichever VPN service is chosen, be sure they have unlimited fast speeds and bandwidth to stream videos.