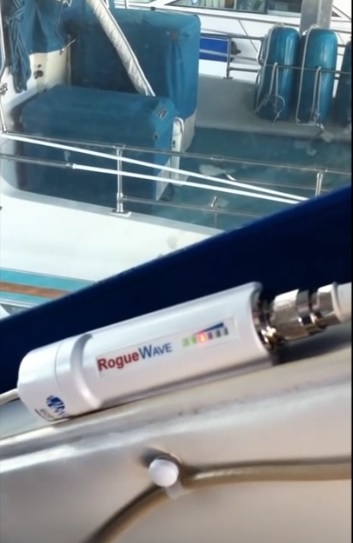 Getting a good WiFi signal in a marina or off shore can be challenge.

Many things work against a WiFi signal from line-of-site to the atmospheric conditions.

One day a signal may be found 10 miles out while others days a signal can't be picked up a thousand feet away.

One way to help get a better wireless signal on a boat is to get a better antenna or signal booster.

Ideally both would be the best solution although depending on your current WiFi setup a better antenna may be all that is needed.

2.4 GHz Vs 5.8 GHz Frequencies
A 2.4 GHz signal will travel farther than a 5.8 GHz signal.

The 5 GHz range has been introduced to help relive the wireless congestion that is found in many cities.

Shorter frequency wave lengths such a 2.4 GHz can travel farther and better though obstacles than a larger radio wave length.

Even though 5 GHz routers along with 802.11ac protocol is being touted as the newest and fastest WiFi, using the old 2.4 GHz frequency is better for distance.

If you have newer equipment than more than likely you have dual band router which can use the 2.4 GHz range or 5 GHz range.

This would be the best option has you can quickly change between frequencies to find the one that works best.

This will affect the type of antenna or WiFi booster that is used.

The best option is to buy an antenna that work with both frequencies, 2.4 GHz and 5.8 GHz.

Our Picks for The Best Onboard WiFi options 2015

Wave WiFi Rogue Wave Ultra Small WiFi Access System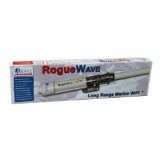 Rogue WAVE is a company that specializes in boating WiFi equipment and have multiple products for sale such as this signal booster/antenna system.


Wave RV Marine high power long range omni directional USB Wifi Antenna/adapter Range up to 1 km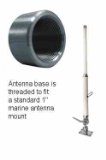 Here is another popular WiFi solution from Rogue WAVE.


NautiCloud Basic Marine IP67 Wifi Extender Booster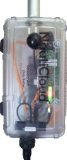 This WiFi booster/antenna system from NautiCloud has some good reviews on the forums.


Wave WiFi Extended Range Wi-Fi Access System with Access Point

This marine WiFi solution would be the ultimate setup that not only boost weak signals but can also be used as a access point. If this system is used be sure to password protect your WiFi as other boaters will no doubt try and connect to it.