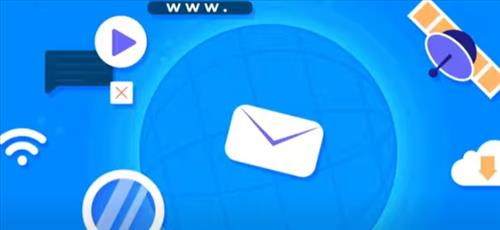 If you are looking for a free VPN, many services do more than give you an unpaid connection, often with ads, spam, or other intrusions.
Most free VPNs find creative ways to support themselves financially, such as bombarding you with ads, invading your data, selling your browsing details, and throttling your bandwidth.
Even though many free VPNs have spam, there are good ones that that work very well with no ulterior motives.
Each free VPN listed below is the best of the free VPN services with no spam and other spam tactics such as malware.
The VPNs listed below have also have premium paid version and use these funds gained to maintain the free version.
The free versions will have limits such as data caps but are the best to use with no spam.
This post does not have any affiliate links or affiliation with any VPN below.
The list below is to give the best unbiased information for the best free VPN that is safe to use.
If you know of a good free VPN that has no spam, let us know in the comments below.
3 Best Completely Free VPNs With No Spam or Malware
Windscribe
10GB Monthly Data Cap
Free VPN Speed: 30Mbps
Windscribe Free VPN Website Page
Windscribe is a good free VPN service that has both free and paid services.
It has been a trusted, popular free option for many years and has an upgrade for the paid version.
They currently have eleven free servers and multi-platform compatibility, including iPhone, Windows, Linux, and other digital devices like Firestick and Kodi.
Windscribe is based in Canada, a Five Eyes intelligence alliance member. Despite this, it operates under a strict no-logs policy.
It deploys sophisticated protocols like WireGuard to ensure efficiency and speed. It also has a kill switch and a ChaCha20 encryption algorithm.
It is the only free VPN that reliably unblocks Netflix in the US, at least from reports of many users across the country.
Windscribe uses DNS leak protection, IPv6 leak protection, WebRTC leak protection, and time zone protection to bolster user privacy.
It also spares you the nuisance of unsolicited digital adverts and works very well for a free VPN service.
Windscribe has a user-friendly interface, no device limits, and the venerable Socks5 proxy for torrenting.
One major downside is the 10 Gigabit monthly bandwidth limit which is still very good for a free VPN.
AtlasVPN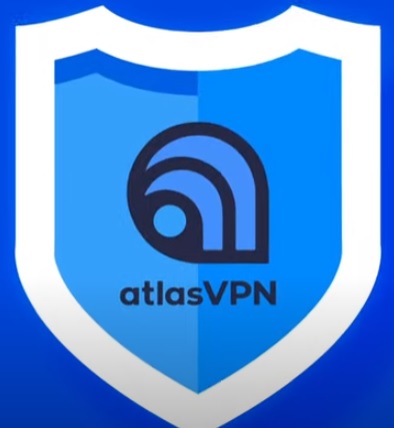 10GB Monthly Data Cap
Free VPN Speed: 28Mbps
No Streaming with Free Version
AtlasVPN Free VPN Website Page
AtlasVPN has both a free and paid VPN version.
It provides a secure network of servers employing WireGuard tunneling protocol.
WireGuard is an open-source communication protocol with state-of-the-art encryption, designed for easy use, high speeds, and strength.
It is also less susceptible to malware attacks, unlike older protocols.
Unlike the paid version, Atlas VPN gives you access to two servers in the United States and one in the Netherlands, just three servers.



The numbers may sound meager, but it is quite a deal compared to what you have to pay to get premium subscriptions.
While the free version is not as fast as its paid premium version, Atlas VPN still has good speeds at roughly 28MBs with the free version.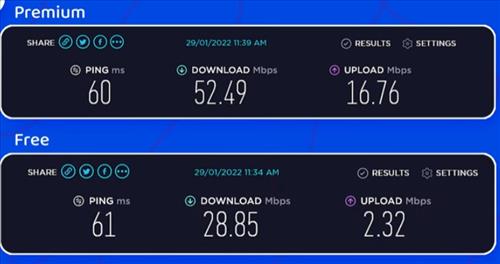 Despite being unpaid, Atlas VPN maintains top-notch security and privacy standards. It has ChaCha20 encryption, a kill switch, and an impregnable privacy policy.
It also protects your P2P traffic and offers a 10 Gigabyte monthly data cap to promote integrity and prevent abuse.
A significant drawback of Atlas VPN is its inability to unblock Netflix.
Another thing you might consider as a disadvantage is that your bandwidth is limited to only 10 Gigabytes in a month.
10 Gigabytes a month should be enough for most online activities, except streaming.
ProtonVPN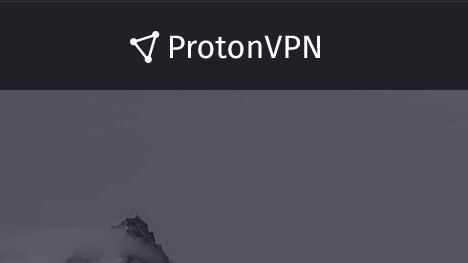 No Monthly Data Cap
Free VPN Speed: 25Mbps
Free Version Limited to One Device
ProtonVPN Free VPN Website Page
ProtonVPN has both a free and paid VPN service with unlimited bandwidth, which is no doubt a nice feature.
It uses ChaCha20 encryption, WireGuard, OpenVPN, and other tunneling protocols to ensure the safety of your data.
It is also has a kill switch feature which immediately stops your internet if your VPN connection drops for any reason.
ProtonVPN is located in Switzerland, which is a known privacy-friendly country with no data retention loss; plus, ProtonVPN has a watertight no-logs policy.
It is also available for Windows, macOS, and Linux.
With the free version, you can only use ProtonVPN on one device at a time, and you may need to have multiple accounts for several devices.
In addition, the most potent security protocols on ProtonVPN are restricted to premium users, and Netflix is blocked.
Summary
Finding a free VPN provider is easy enough, with many available. The hard part is finding one with no spam or malware.
Each of the VPNs above has its pros and cons, but they are free and won't compromise or invade your privacy.
Windscribe is currently the most likely best option, but opinions will vary.
If you want to stream online movies, then Windscribe would be the best option.
All the VPNs above have good security features, but ProtonVPN is a bit better since they are located in Switzerland, which has very good privacy laws.
If you simply want private internet access and security while away from home, using free WiFi or similar AtlasVPN or ProtonVPN are good options.
AtlasVPN and ProtonVPN have a data allowance of 10GB data limit which is good for average web surfing.
User-friendly apps are available for almost any device, including iOS, Android, and Windows.
They all have an upgrade with the paid versions that would give unlimited data and more features.