There are many Nintendo Switch Joy Cons available with different types of layouts, and designs, along with the feel and touch of the unit.
Buying a good Joy Con can help with better game control with many low cost units available that won't break the bank.
Below are some of our picks for the best third party low-cost replacement Joy Cons for the Nintendo Switch.
What Are Nintendo Switch Joy Cons?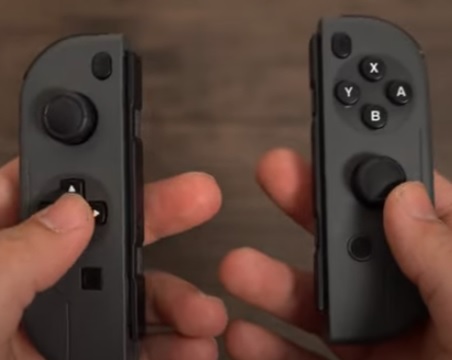 The controller that comes with the Nintendo Switch is called Joy Cons.
There are two units that attach to the sides of the Nintendo Switch and Pair with the unit.
Nintendo manufactures the original Joy Cons, but there are also many third party units available.
What Makes for Good Joy Cons?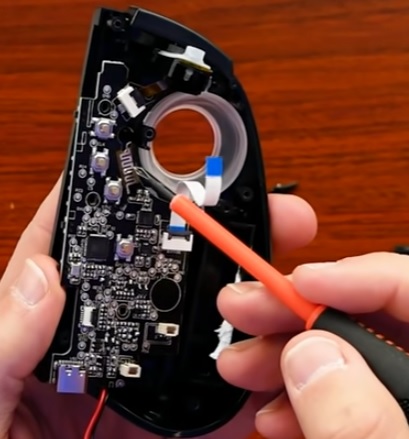 The design, layout, and build quality are what make for good Joy Cons.
Nintendo usually makes the best controllers, but they cost much more and don't have many design variations.
There are many 3rd part controllers for the Switch with many different layouts, designs, and build quality.
Below are some of our picks for best units but as always, be sure to read reviews on any unit to be sure it is a good unit for you.
Joy Cons vs. Pro Controller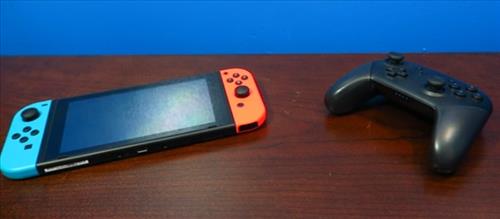 Joy-Cons and Pro Controllers have many of the same features and can be used with any Nintendo Switch, from the base unit to the OLED model.
The main difference is the Joy Cons are two units that are attached to the Switch making them very portable, while the Pro Controller is separate.
The Pro Controller has a longer battery life at roughly 40 hours, while the Joy Cons last roughly 20 hours.
While Joy Cons usually work well, the Pro Controller is often much better for gameplay with less drift.
Are All Switch Joy Cons the Same?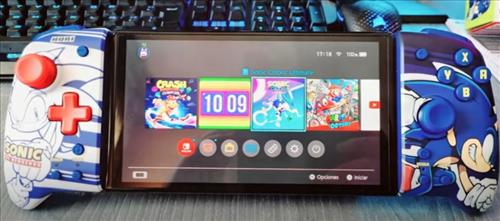 The Nintendo Switch Joy Cons can vary in build quality and design.
The best controllers are usually the Nintendo units, but there are also many good 3rd party units.
All Joy Cons will be compatible with the Switch, but some may have fewer features.
For example, some controllers will not have an NFC option while others will.
Are There Good 3rd party Joy Cons?
As with anything, there are good and bad units, but yes, there are many good third party Joy Cons.
While opinions will vary on which units are best third party Joy Cons are widely used over the Nintendo units.
Third party units are mainly used for lower costs along with more design variations.
As always, be sure to read the reviews on Amazon, forums, or elsewhere to be sure a unit is a good fit for you.
*This post contains affiliate links.
Our Picks for Best Third Party Replacement Joy Cons for Nintendo Switch
Hori Split Pad Pro

Pros

Larger grip
Officially Licensed by Nintendo

Cons

Cost more compared to other 3rd party units

The Hori Split Pad Pro Joy Cons are good third party units that Nintendo officially licenses.

They can come in a variety of designs, from plain black to Pikachu or Sonic designs.

Hori units can cost more compared to other third party controllers but still cost less than the Nintendo units.

YCCTEAM Joy Con

If you are a GameCube fan, these Joy Cons are designed to have a similar layout as the GameCube.

This is a unique feature that may not help gameplay but is a feature for GameCube fans.

The downside side to them is no NFC function with another set a better option if NFC option is wanted.

DOYOKY binbok Controller for Switch

Pros

Charges from Switch or USB-C
Transparent Design
Good for Large Hands

The DOYOKY binbok Joy Cons for Switch are transparent, which gives them a very unique look.

The units have adjustable LEDs which eight different colors that can be used.

Binbok controllers have a good grip, work well, and have RGB lighting feature.

ZHCWM Joy Con Controller

Pros

Charges from Switch or USB-C
Designed like Original Controllers

The ZHCWM Joy Cons are basically the original controller at a lower cost.

They work well enough and are a good option for those on a budget.

The ZHCWM is a good unit for those looking to get a close third party controller for the Nintendo Switch at a much lower cost.
Summary
While the Nintendo Switch controllers are usually the best, they can cost much more compared to third party units.
Also, they lack the many different layouts and designs that party units have.
There are many good third party units that can be bought for less and still work very well.
Of course, be sure to read the reviews on any unit before purchasing to be sure it is good for you.
Do you have a favorite third party Joy Con replacement for the Nintendo Switch? Let us know in the comments below.