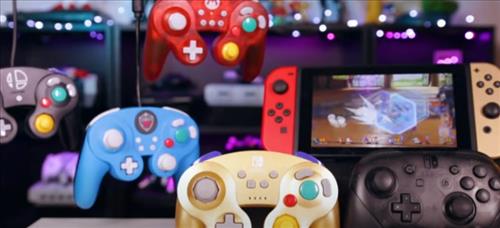 Finding the right controller that works well, has a good layout, and has no connectivity issues is always a challenge.
Playing Smash Ultimate in Portable Mode on a Nintendo Switch is doable but not ideal, with using a controller a much better option.
Don't get me wrong; it is fine because it's Smash Brothers and good enough when it's the best that you can get. It's still not as bad as playing on a 3DS, that's for sure.
In my opinion, the buttons are just too tiny for playing Smash, and the shoulder buttons feel like they're in a weird spot.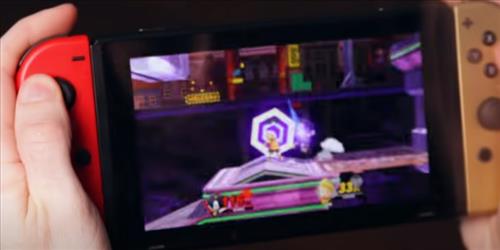 Even though the buttons are just fine for virtually every other game in existence, they just don't feel right with Smash Ultimate.
I keep accidentally grabbing when I want to shield and shielding when I want to grab.
And personally, I just hate using that right thumbstick in portable mode.
For Smash, you really only need it for quick flicks, but I keep losing orientation and flicking it the wrong way.
I don't recommend this at all. You are better off tossing a wireless controller in your bag and playing it in tabletop mode.
Below are my picks for the best Smash Ultimate controllers. If you have a good preference, let me know in the comments below.
Our Picks for Best Controller for Smash Ultimate
GameCube Controller

Nintendo Game Cube Controller Super Smash Bros. Black Japan Import

The GameCube controller is the most popular Smash controller, likely since it is well known and has been wildly used.

It is also good for playing Melee and a good choice for playing Brawl as well.

The familiarity of the controller makes it the first option for many with no reason to change.

The A-button is the focus. The jump buttons are grouped together, and out of the way. The C-stick is in the perfect spot for flicking.

Buying a GameCube controller is not going to miraculously make you better at the game but is one of the better options.

Nintendo Pro Controller

Switch Pro Controller Super Smash Bros Edition (Nintendo Switch)

The Nintendo Pro Controller is a very good unit that is the most ergonomic and comfortable choice.

The layout is very familiar since it is similar to Xbox and PlayStation controllers.

It can have problems with connectivity, especially when other controllers are nearby.

But unless you are playing in a tournament, you will have no issues.

The Pro Controller is a well-built unit with a good feel.

PDP Switch Faceoff

PDP Gaming Faceoff Deluxe + audio Wired Controller Faceplate: Red Camo – Nintendo Switch

The PDP controllers are also an option that costs less compared to most other units.

The button layout is close to a wired pro controller with two added paddles on the back.

It does not have the quality feel as Nintendo pro controller but they do cost less which is a plus.

HORI Switch Battle Pad GameCube Style Controller

HORI Nintendo Switch Battle Pad (Mario) GameCube Style Controller – Nintendo Switch

The HORI is a good choice if you like the GameCube layout but don't like the Gamecube shoulder buttons.

It has four digital shoulder buttons and does not need a Gamecube adapter as it is USB.

It is similar to the PDP as it is a low-cost option that gets the job done.

The stick boxes are not good at doing sensitive movements like walking and turnarounds compared to the other controllers.

If you are on a budget, the HORI will work; just don't expect wonders.