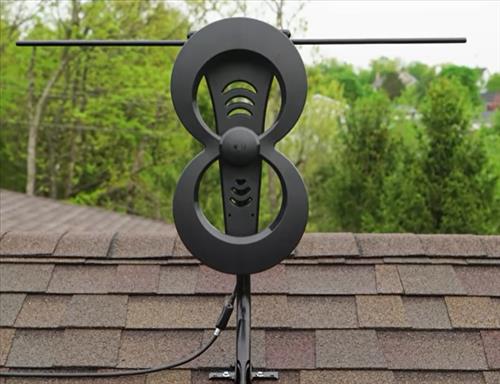 Wireless TV antennas are the best way to pick up TV stations, for free over-the-air digital TV.
It is the only truly free source of entertainment as no internet is needed.
All that is needed is a compatible TV with a TV tuner and a wireless antenna to pick up the stations.
How many TV stations can be picked up will depend on the location.
If you live in a city, often 30-40 stations or more can be received, including local channels.
For those who live farther away from the TV tower transmitters, fewer stations will be available.
Often, TV signal boosters in combination with an outdoor wireless antenna will greatly improve the stations received.
Indoor vs. Outdoor Wireless TV Antenna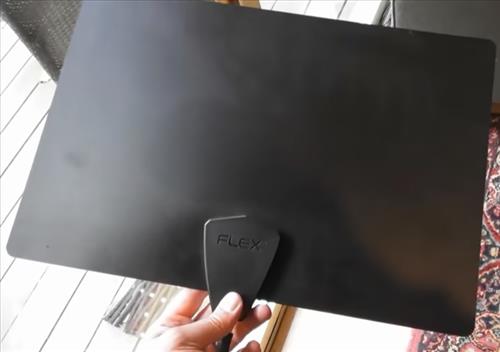 The type of digital TV antenna used will depend on how close the TV transmitter tower is along with the terrain.
If the towers are within 30-40 miles with flat terrain, the signal can likely be picked up with an indoor wireless TV antenna.
If the towers are far away with hilly terrain and trees, an outdoor wireless TV antenna will likely need to be used.
There are many different scenarios with the distance from the towers and the terrain the main obstacles to receiving a good wireless TV signal.
There are many good wireless TV antennas available, with some of our favorite picks below.
As always, be sure to read reviews on Amazon, forums, or elsewhere to be sure a unit is the right pick for you.
*This post contains affiliate links.
Our Picks for Best Wireless TV Antenna
Channel Master CM-5016 Outdoor TV Antenna

The Channel Master CM-5016 is a good outdoor unit built to withstand the weather and pick up a signal from far away.

A nice feature of the Channel Master CM-5016 is the multiple sized elements that can receive Low-VHF, High-VHF, and UHF-band.

Almost all TV antennas will be able to pick up UHF-band, with most not able to receive Low-VHF.

Low-VHF is not used by many TV stations but some locations still broadcast on Low-VHF.

This makes the Channel Master CM-5016 a good all-around unit that would be a good fit to pick up as many stations as possible.

ANTOP Big Boy AT-400B

The ANTOP AT-400B is built to pick up free wireless TV signals with many nice features.

Features include Smart-Pass Amplifier Technology, 4G LTE Filter, and VHF antennas.

The ANTOP AT-400B can pick up both VHF and UHF frequencies between 54 and 216 MHz and the UHF band between 470 and 890 MHz.

It is also an indoor or attic unit and can be mounted just about anywhere with a pole or similar.

Vansky TV Antenna

This wireless TV antenna from Vansky is a small flat and compact antenna that is built for indoor use.

It comes with a signal booster that greatly improves the video quality is receives.

The signal booster plugs into the coaxial cable and draws power from a USB source on the TV or wall outlet.

It is a good unit that would work well for those close to the TV towers, along with a low-cost.


Vansky VS-OTX03

The Vansky is a digital HDTV antenna built for long range for those who have problems getting a good signal.

Even though it is built to be mounted outside it can also be mounted in an attic and still works well.

It comes with a motor that turns the antenna helping to narrow in on a broadcast tower and get the best signal.

A signal booster box with a remote control is also included.

The Vansky is a good unit that worked well in our test and is still currently being used.


Mediasonic Homeworx HW110AN

The Mediasonic Homeworx HW110AN HDTV antenna is a small low-cost option.

It is an indoor antenna that picks up stations at close range.

If you live in a semi-large city, you are likely close to the transmission towers and can pick up a signal with this budget option.

If you live outside a large city, a longer range antenna will most likely be needed.

ViewTV wa-2608

ViewTV makes this long range over-the-air TV antenna for those very far from transmissions.

It has a range of 150 miles and can rotate 360 degrees to help dial in a station.

It has full HDTV support 720p and 1080p and comes with a remote control.
How Do I Connect an Antenna to My TV
A TV antenna will connect to a TV coaxial cable the same as a cable or satellite TV box.
The connector will screw onto the TV port, which will deliver a TV signal to the TV.
Once the antenna is connected, the TV signal will usually need to be scanned from the settings menu option.
Each TV settings menu is different, but any TV with a built-in TV tuner will have the option to scan over-the-air TV signals.
Summary
When buying an HD digital wireless TV antenna and picking up free OTA UHF/VHF signals, knowing the TV tower's location will go a long way to help buy the right unit.
Free TV broadcasts wirelessly of the air are perfect for cord cutters and perfect as a low-cost home entertainment solution.
Almost any TV made in the last 10-15 years can receive a wireless TV signal, including a smart TV, and have rabbit ears attached.
Which signals are received will vary depending on the location. Most locations will receive HD 720p to 1080p programming.
Many new stations have started to broadcast signals in 4K HD, with many large cities now using the new technology.
Both indoor and outdoor antennas will work and depend on your location to the broadcasts towers as to which is best.
Using an indoor antenna will work if you are close to the towers with no major hills or trees blocking the signal.
The signal can be Indoor amplified if needed and is often down to clear up a weak signal.
Amplifier signal boosters are widely used with TV antennas, often one at the antenna and the other at the TV.
A good coax cable also can help to get good strong signals.
An outdoor miles long-range antenna with a TV antenna amplifier will be a better option if you live far away from the tower.
Often outdoor units are mounted high up on a pole to receive the best signal.
Most antennas do not come with mounting and need a mount pole or similar to attach them.
There are also TV signal boosters which and amplifiers that can clear up a bad or weak reception.
Have you bought a wireless TV antenna? Let us know your thoughts below.