If you are using Discord and trying to share a large video file, it will give you the following message.
"Your Files are Too Powerful" will pop up with small text that reads, "Max file size is 8.00 MB please".
A quick and easy way around this is to use a video compressor that reduces the video size.
There are many online websites that offer video converters service for free which makes them ideal for a Discord video compressor.
I have run into this problem and started testing services to see which ones worked the best.
There is also software you can load on your computer to shrink a video, but for quick, free, and easy, a website service works very well.
Below are the websites I have found and use. If you have a good site that reduces video size, let us know in the comments below
Top 3 Best Video Compressors for Discord
8mb.video


8mb.video has a quick and easy to use interface that automatically reduces a video to under 8MB.

They give options for different reduction sizes including 8MB, 50MB, and 100MB.

The service also has sound options such as remove audio.

I tested it with a 233MB video and it reduced the size easily and quickly.

The video quality was very good with no noticeable difference.

See Here for 8mb.video Compressor Website


VEED.IO

Veed.io has a free video compressor that I have used several times and works very well.

The interface is easy to use with uploading a video file and choosing how compressed it should be.

The compression ratio is a nice feature with adjustments to go high or lower along with showing the video size for that ratio.

The lower the ratio the smaller the video size.

See Here for Veed.IO Video Compressor Website

How to Use Veed.IO Video Compressor
Go to https://www.veed.io/tools/video-compressor and click Upload Your File.

After the File Uploads, adjust the Compression until the file size is below 8MB.

Once the file size is under 8MB, click on Compress Video

After the video is compressed, click Download Video

The compressed video will now upload to Discord
Free Convert
The website freeconvert.com is another free good video size compressor service.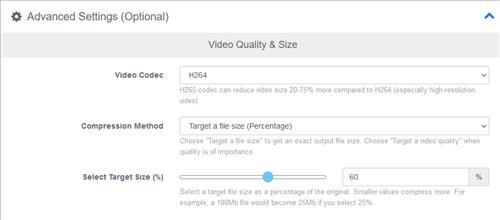 They have more advanced options such as Codec type, Compression Method, and Target Size.
The output files can be set to MP4, FLV, MKV, AVI, MOV and 3GP.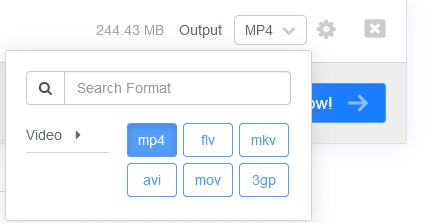 See Here for Free Convert Video Compressor Website
How Do I Compress a Video in Discord?
To compress a video in Discord, use an external website that will quickly reduce the size of the video.
There are several websites that will reduce the video size for free, with the best ones we have found above.
Does Discord Compress Videos?
Currently, Discord does not compress video files, only images.
If you need to compress a video on Discord, an external service will need to be used.
How Do I Reduce the MB Size of a Video?
A video compressor website service or software can be used to reduce video size.
Several websites offer a free service to greatly reduce video size while keeping the video quality intact.
Software can also be installed which can compress videos. Software such as VideoProc, WinX HD, Aiseesoft, and many more are available.
Which Compressor is Best for Video?
The best online free services we have found are above and include 8mb.video, VEED.IO, Free Convert, and more.
Some of the best home software includes Movavi Video Converter, VideoSolo Video Converter Ultimate, Final Cut Pro X Compressor, and more.
There are no doubt many other good solutions for shrinking the size if a video.
How Do You Send 8MB Video on Discord?
If you have a video over 8MB, the first thing to do is to compress the file using one of the services above until it is under 8MB in size.
Once the file size has been reduced, it can then be sent over Discord.
How Do I Send Large Files on Discord Without Nitro?
To send a video file over 8MB in size, the video file must first be compressed using a video compressor service.
There are several free services that do a very good job of shrinking a video file without losing quality.
Is There an MP4 Compressor for Discord?
Yes, the services above will compress an MP4 video file.
Almost any video format can be compressed, including MP4, MOV, WMV, AVI, FLV, F4V, SWF, H.264, MPEG-4, and MKV.
Of course, be sure to check each service to see which file formats they can compress.
Summary
The Discord video file limit of under 8mb can be frustrating, but there is a workaround with free video compression websites.
When using videos on Discord, they need to be compressed with video editing tools with several methods to compress and send large videos.
Online video compressor websites are the easiest to use and can convert multiple video formats and file formats.
Depending on the compressor used, they may also have editing features such as the compression options to the edit videos, change frame rate, crop video, and more.
Compressing your videos to place videos on Discord is quick and easy to do, by uploading and pressing the compress button.
Easy ways to compress 8mb for Discord are with the websites 8mb.video, VEED.IO, and Free Convert.
While free, the websites have impressive performance with professional video compressed files.
The video and audio will be the same, only smaller in size to get around the Discord online size limit.
There is also software you can load on your computer to reduce file size, which some may prefer.
For ease of use, though, using one of the websites above will quickly get your file uploaded to Discord.
The video quality may also be reduced, but most good video compressors do a good job of keeping the quality of the video good.
What is your favorite way to reduce video file size for Discord? Let us know your thoughts below.