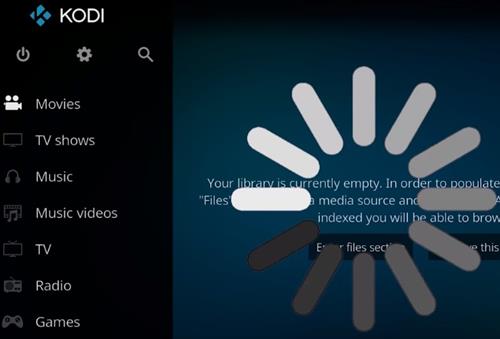 The Coronavirus Quarantine is causing bandwidth usage to spike on streaming video sites.
With many people at home, streaming videos has become the main way to stay entertained.
This has caused Netflix, Disney+, YouTube and others to lower the video quality as demand spikes.
U.K. internet service providers have seen double-digit increases in traffic amid the virus lock-down.
Streaming services including Netflix, YouTube, and Disney+ are lowering video quality to help stop buffering.
In many parts of Europe Netflix has stopped 4K and 1080p streaming and now streaming 720p or lower.
YouTube has video quality defaulting to 480p which can still be set higher manually.






Kodi users are also seeing a slow down as links scraped from the internet are causing videos to buffer or not connect.
While finding good links has always been an issue for Kodi users it is becoming more of a problem as servers are overwhelmed with traffic.
The popular service Real Debrid announced a huge increase in traffic and has been adding servers to meet the demand.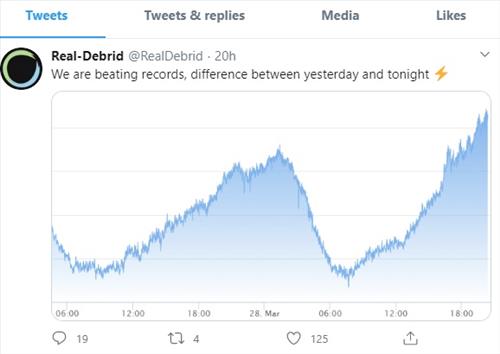 Real Debrid has seen a 30 percent increase in traffic.
Many popular Kodi add-ons are also having problems finding good links that work.
Keep in mind most Kodi add-ons do not store any content they only search the internet like Google for available links.






What Can Be Done to Find Good Links?
The free links many add-ons provide do still work and can pull in a working stream.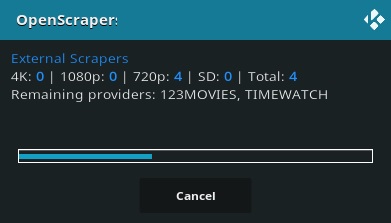 While the free links still work it will require more patience to find a good stream that does not buffer.
Real Debrid and Premiumize are popular services that for a fee will pull in the best links.
Torrents are also making a big come back with the big Torrent sites The Pirate Bay and 1337x seeing huge jumps in traffic.
For those who use the free Kodi links, good streams can still be found but it will take a bit more time looking.
Also, the most popular add-ons are currently being overwhelmed with lesser-used add-ons working better.
Using a less popular add-on that can find different links can make a big difference.
For example, the Crew is currently the most popular add-on is having problems with links since they are being overwhelmed quickly.