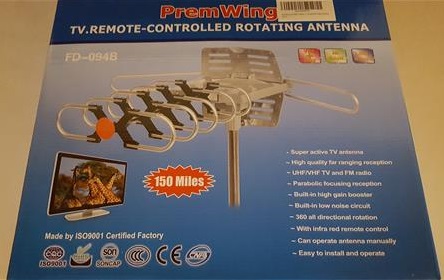 The Vansky is a digital HD TV antenna built to pick up free TV signals from far away.
As most know many TV stations are broadcast for free over the air such as FOX, CBS, NBC and so on.
It is designed to pick up a signal up to 150 miles away, which makes it a good option for anyone looking to cut the cable TV cord, and get free over-the-air TV channels.
The package comes with some assembly needed and contains the antenna components, motor, power supply, remote control, and 33 feet of coaxial cable.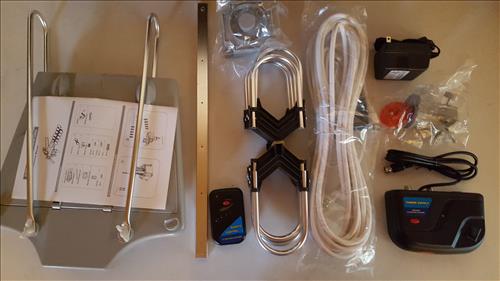 The antenna can turn at 360 degree rotation with a motor and small remote control.
*This unit was sent to me to review with my honest opinion and results below.
Installation
Assembly is straight forward with the pieces needing to be put together. The antenna will also be need to be mounted outside on a pole for the best results.
The main unit opens up and the motor goes onto the bottom.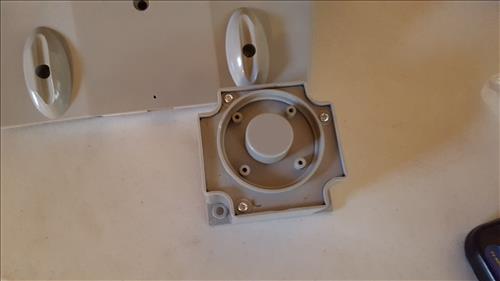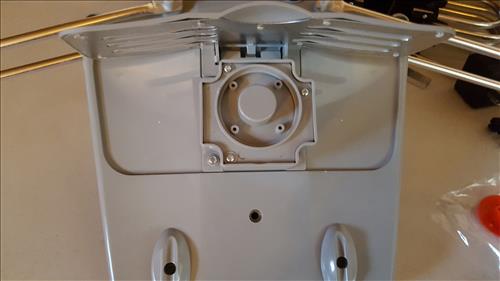 A piece to attach to a pole is put into place.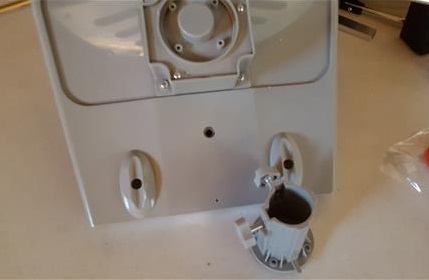 The fins slide onto a bar and screw into it.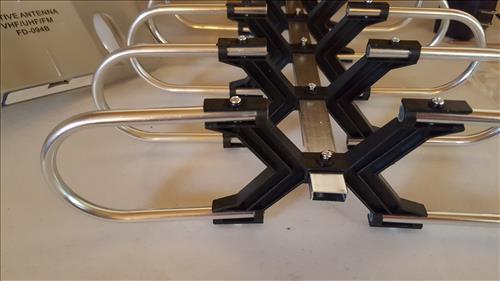 The bar is slid into the main unit and held in place with a big screw.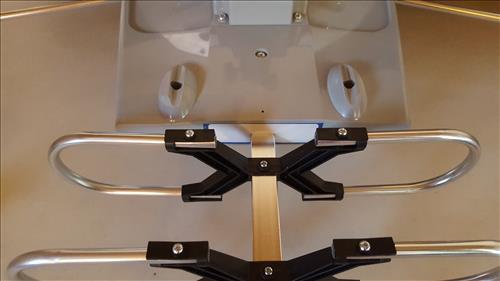 The main assembly will now be together.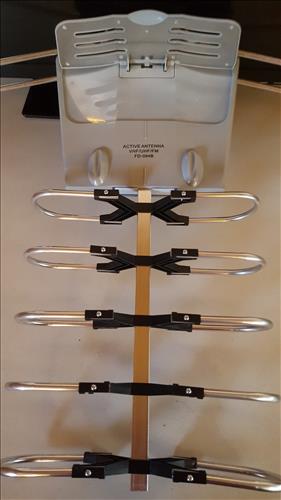 The next step is to get the power supply and remote ready.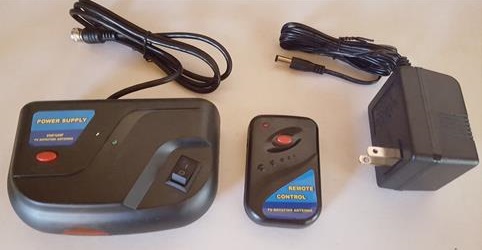 The remote uses two AAA batteries that are not included.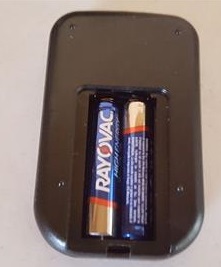 The power supply comes in two pieces with a Coaxial cable that goes to the TV and antenna.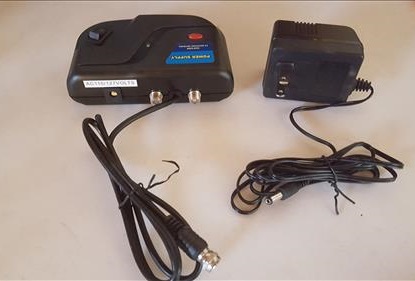 The power plugs into the box with the center coaxial going to a TV and the left plug to the antenna.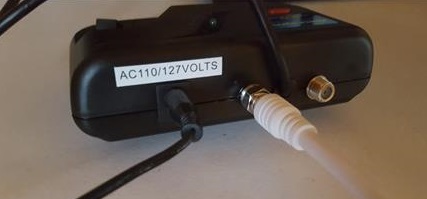 The coaxial cable in the kit plugs into the bottom of the antenna and has a rubber boot.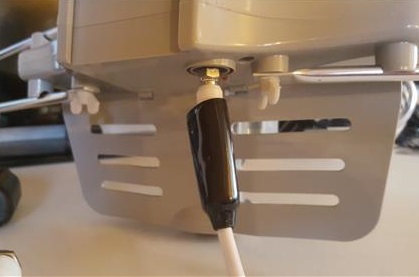 After everything is plugged in the antenna rotation can be turned from the box or the remote control.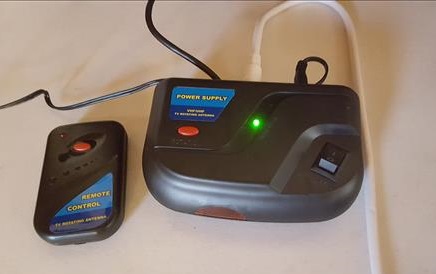 The outside assembly will need a pole to sit on which does not come with the unit.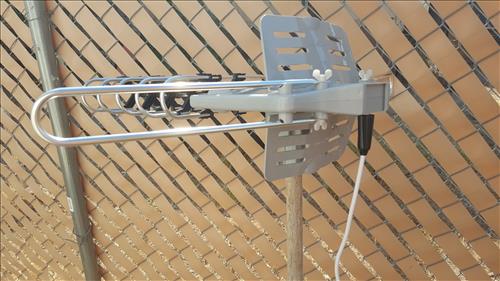 Once everything is set the box can control the antenna as well as the remote control.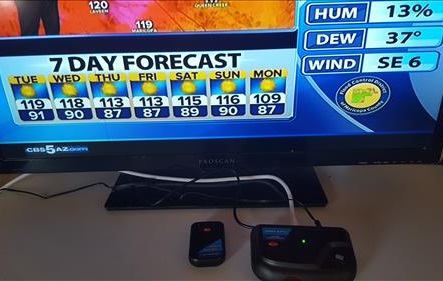 Scan for over the air TV channels from your TV menu to see how many are available.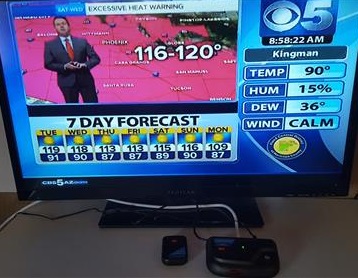 I had no problem picking up 30-40 stations with very good clarity.
*This post contains affiliate links.
Read More Reviews Here on Amazon Updated Model
TV Antenna, Vansky Outdoor Amplified Digital HDTV Antenna 150 Mile 360 Rotate Support 2TVs HD UHF/VHF Channel
Summary
The Vansky Digital Outdoor TV Antenna is a low cost unit that does what it is meant to do.
The components worked well but the box and remote are made of plastic which gives it a cheap feel. This was to be expected with the low cost.
I am still testing the unit but so far with good results and will update if anything changes.
As always be sure to read the reviews on Amazon ore elsewhere to be sure a unit is a good fit for you.