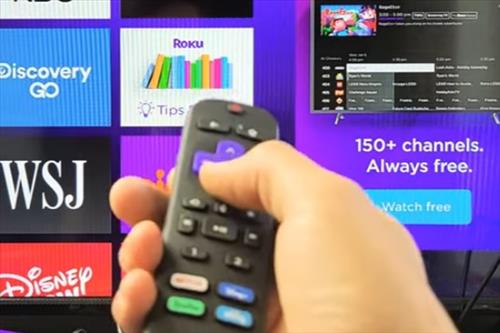 If you have a Roku remote control that will not pair and continuously blinks green, there are several causes and fixes.
The main fix is to remove the batteries, unplug the device, and then power it all back on and try to pair them again.
The steps are below for this common method and fix for a Roku remote control LED that keeps flashing green.
If this fix does not work there, it is possible a component has malfunctioned with a list also below for other solutions.
Why Does a Roku Remote Continuously Blink Green?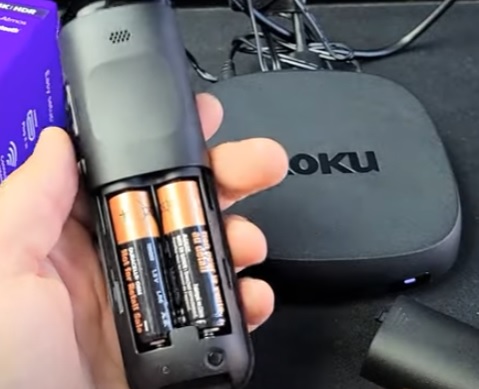 The Roku remote control LED continuously blinks green when it is trying to pair to a Roku device.
This includes Roku TVs, Streaming Sticks, and Roku boxes.
The green LED will stop blinking once it has been paired to a device.
How To Fix a Roku Remote Blinking Green and Will Not Pair
Remove the batteries from the remote control.

Unplug the Roku device wait 30 seconds, and plug it back in.

Plug back in the Roku device and power it on.

Insert batteries back into the remote control.
Press the reset/learn button on the remote, holding it for 3-5 seconds until a green light comes on.

The remote should pair with the Roku; if not, try again or see other options below.
Causes for Roku Remote Blinking Green and Will Not Pair
Factory Reset the Remote and Roku Device

The most common fix is to factory reset both the remote control and the Roku device.

Remove the batteries and power off, and unplug the Roku unit.

Leave both devices with no power for at least 30 seconds, and then power them both back on.

Once powered back on, go through the steps of pairing again, and the remote control usually will start working again.

Replace Batteries

New batteries should be used when the remote control is not working.

In some cases, they may need to be removed and reinserted back into place to get a good connection.

Remote Has Failed

If all the options listed above are tried, and the remote will still not pair, it is possible the remote control has failed.

Roku remote controls do not fail often, but like any electronic device, components can go bad.

If you suspect the remote has gone bad, a replacement can be bought online.
Summary
If you have a Roku remote that decided to disconnect and stop working, there are some common solutions.
Replacing the batteries is usually the first step, but the remote control LED will often keep flashing green continuously.
Most users will try to hold the reset/learn/pair button down, but in many cases, it does not work, and the remote keeps blinking green.
The most common fix is to reset both the remote and Roku unit by removing the power to both units.
This means unplugging the Roku and removing the batteries from the remote, waiting thirty seconds, and then powering them back on.
Once powered back on, they will need to be repaired, which should now work.
If this is tied 3-4 times and does not work, the remote control may have failed, and a new unit needs to be bought.
Have you had issues with a Roku remote control that keeps flashing green continuously? Let us know your thoughts below.