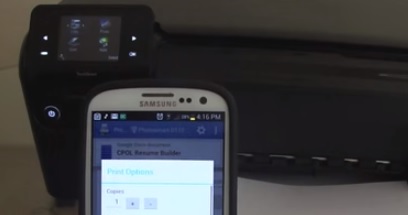 There was a time when a camera would need to be carried everywhere just to click some shots and then taken to be developed, but as time passed and technology progressed, it shaped our entire life.

A simple phone that was only being used for the purpose of texting and calling became an important part of everyone lives and not only is it just a phone but it is your alarm clock, assistant, a mini laptop and more.

There is no longer a need to carry many things if you have a smartphone. Want to take pictures? Open the camera on your smartphone and picture can be taken quickly.

But what if you want to print them? Now you can easily print your pictures through your smartphone.

Free prints is there at your disposal, wherever you are! Its the offshoot of an online photo printing shop called photo affections. This amazing application allows you to choose the pictures you want to get printed and just a simple click helps you order some high quality prints that will be delivered to you within two days. Not only are the pictures with a smooth texture but also the sizes are entirely of your choice.

Do you want an instant print and waiting for two days is not possible? We have another solution for you! Get a portable smartphone printer that can be carried almost everywhere because its book sized. This printer is called, Fujifilm Instax Share SP-1. It only requires a connection through the Bluetooth or a Wi-Fi and an application that helps you select the photos and finally print through the Instax mini film.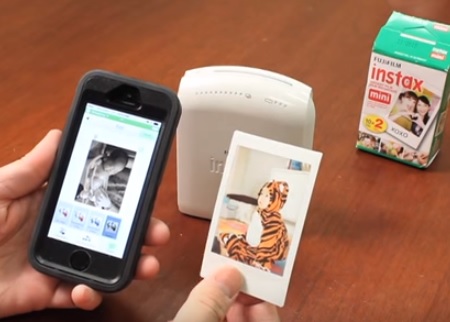 If you are an IPhone user and want a convenient option that suits your needs, all you need to do is use the Air print option for which you would need an Air print compatible printer Its simple and user friendly since you just need to select the desired pictures from the camera roll, select the print option and then select the printer option along with the number of copies that need to be printed.

Google cloud print is another easy way of getting your photos printed as Google cloud ready printers are available in the market and the installation of just one application would make you print your pictures from your smartphone instantly.
&nbs;
In addition,Printica is also one of the service providers in this case. It is basically a US based company that works with applications for both IPhone and android users. You can crop your pictures, edit them and send them to Printic, to find some classy prints in your mail within three days with each print costing about 99 cents. If you want cheaper prints, Foto box application will work for you as upon order 100 prints, each print will cost as low as 12p and not only that, the customers also have the incentive of choosing their desired size from tones of them.

But do you want to keep it simple and more convenient? Why not transfer your photos from your smartphone through Bluetooth into your desktop or your laptop and just hitting the print button and your home printer will print then for you immediately. Another very feasible option is CANON PIXMA iP8720. This printer proves to be very compatible as it is very much compatible with the Google cloud print and the Air print feature so whether you use an android phone or an IPhone, this printer will prove to be a solution to many of your problems.

Technology surely has progressed a lot, who knew that printing photos from a phone would be this facile! So the next time you think of getting a job done, just have a look at your smart phone, it will surely provide you with your required facility. Not only is the world shrinking but devices too and there is a huge probability that in a few coming years, printing photos from a smartphone will get even more convenient and the technology that seems mind boggling right now, will get obsolete so keep yourself up dated and enjoy the perks!