Updating Kodi on an Android TV box is something that needs to be done every so often as new versions of Kodi are released.
In this post I will show how to update Kodi to a new version such as Kodi 16.1 Jarvis, or 17 Krypton.
Things to Watch Before Upgrading a Kodi Box.
Since there are so many android Kodi boxes being sold it is always best to read the manual about the following things before doing a new install.
1… Does it have a hard reset?
Most boxes will come with some sort of hard/soft reset in-case you need to go back to the default settings.
While many do some dont but this is a good thing to know in-case something goes wrong with the new install.
2…How much internal space is available?
The amount of internal space available to download and install files can often be limited on a Kodi box, especially older ones.
Sometimes Kodi will need to be installed from a SD-card or flashdrive when not enough space is available.
3…Is your box hardware to old to upgrade?
Some boxes will not be able to be upgraded. Kodi is not specific when it comes to requirement since they are constantly upgrading and supporting so many operating systems.
In general it is best to have at least a dual core 2.0 GHz CPU and 1 GB of RAM as a minimum, although ideally faster.
Some boxes will not be able to run the newest Kodi version, or if it does will be very slow.
Older version of Kodi can often work well and a new version simply be too much for older hardware. For example I have Kodi Isengard 15.1 installed on a box that is to slow to upgrade, and It still plays and streams videos fine.
How To Install Update Kodi on a Android TV Box
In this example I am using a MX V android TV box that is running Kodi 15.0 Isengard to Kodi 16.1 Jarvis.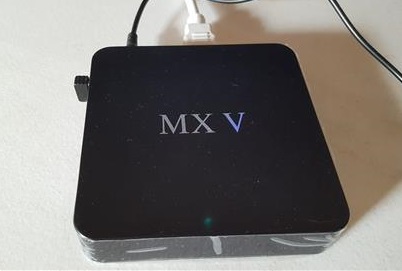 The MX V has a S905 CPU, 2GB of RAM, and 8 GB internal ROM.


While there may be some miner differences in screenshots the same basic process will apply to most any android TV box.
Step 1…
The first thing that needs to be done is to download the newest version of Kodi to your android box.
UPDATE: Kodi 17 Krypton has now been released. To install Kodi 16.1 Jarvis go here for the APK file download. http://mirrors.kodi.tv/releases/android/arm/old/
It can be downloaded directly from the Kodi site or from the Play Store.
In this example I am downloading directly from the Kodi site by opening a Browser and going to the Kodi download page.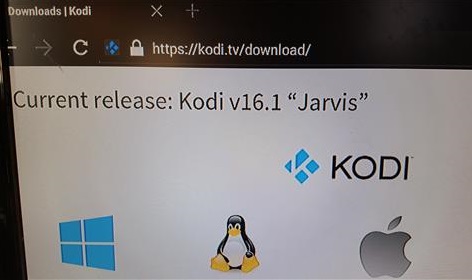 The ARM file is the one that needs to be downloaded for an Android TV box.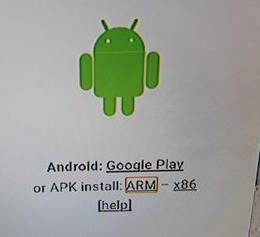 Alternatively you can copy it to a flash drive or SDcard using a computer and take it to your android TV box.
2…
After Kodi is downloaded with a Browser it will be located in the Download folder in File Manager.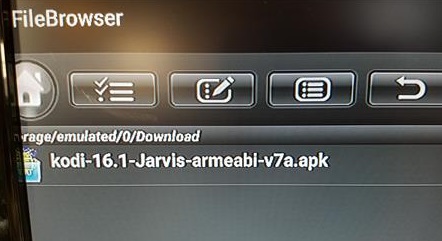 The downloaded Kodi file can be clicked on to install. If it is installing over a older version sometimes settings may not keep and add-ons can disappear. Installing add-ons into Kodi is not difficult if this happens.
Often it can be best to fully remove any previous Kodi installs and do a fresh new install. This is a personal choice and it never hurts to see how Kodi runs when installed over a previous version as it can always be removed, and a new clean install done.
Clicking the downloaded Kodi file will start the install. If the Install from Unknown Sources options is not set to ON, it will need to be set to ON before continuing.


It will begin to install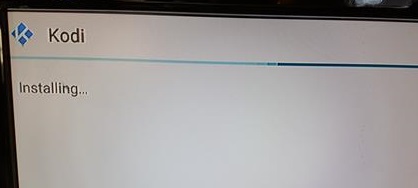 4…
After it installs click the Done button and open Kodi. It should now be updated to the new version.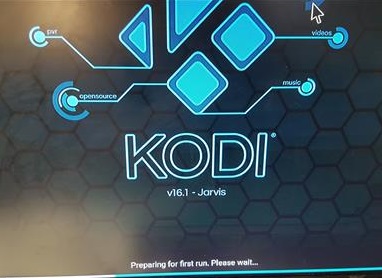 Going to System–>System Info will give the details of the new Kodi version and how many resources it is using.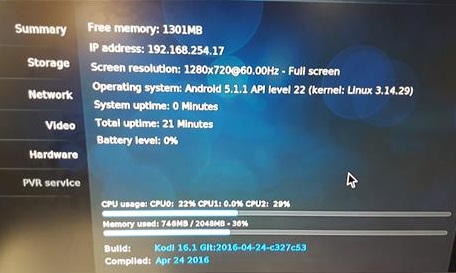 Uninstalling a Old Kodi Version
Sometimes a old Kodi version will need to be uninstalled before installing a new version.
Doing a clean install can have also many benefits since it is a fresh new clean install.
Keep in mind once the old version of Kodi is uninstalled all settings such as add-ons and favorites will be gone and need to be reinstalled also.
To uninstall the old Kodi version go to Settings–>Apps–>Kodi–>Uninstall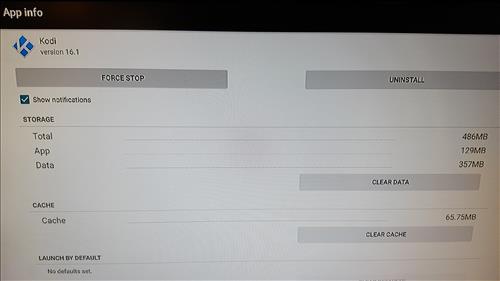 Once the old version is uninstalled go back to the download folder and click on the new version of Kodi to install it.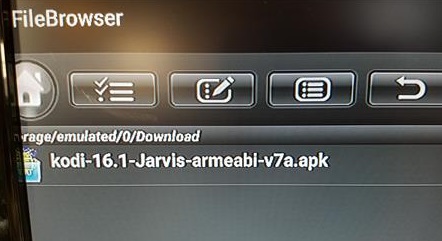 Kodi will now need a repository such as Fusion to install your favorite addons.
Click here for how to install repositories and add-ons.
Summary
While most android TV boxes are the same sometimes manufactures change the layout or the steps involved for a setup.
Most will not have any issues doing a update but there is always the potential for possible problems with a unit.
Also if your box is a old unit it may be best to keep using the old version of Kodi installed as long as it is working. Updating a very old hardware can sometimes slow everything down as it doesn't have the power to run the latest software.