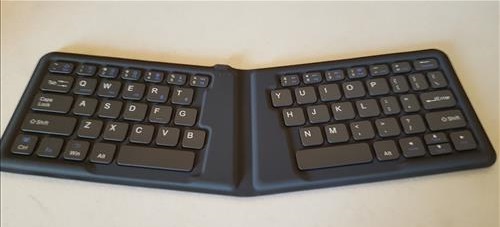 The 1byone mini Bluetooth keyboard is a portable ergonomic design with Universal compatibility.

It is ultra thin sized 6.2″ x 4″ x 0.5″ folded, and 12.9″ x 4″ x 0.23″ while unfolded.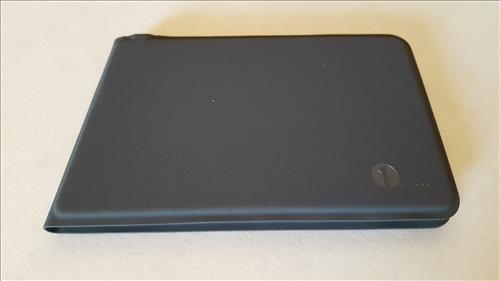 The outer case is made of PU leather that has a good solid but soft feel to it.

Features
Standby Time: 30 days
Battery life when fully charged: 40 hours
Battery Lithium 110 mAh
Keys Life Span: 3 million clicks
Build: PU case / ABS (Front side)

It is V-Shaped when unfolded and has a nice ergonomic layout.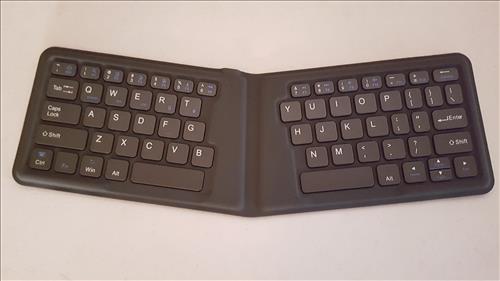 The built-in battery is a lithium 110mAh rechargeable for 40 hours of continuous use.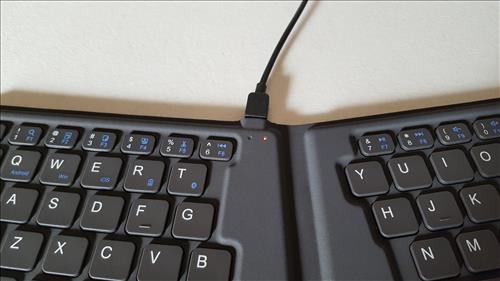 The power port is built into the back and is easy to work with while plugged in and charging.

Turning the keyboard on or off is easy by simply unfolding the unit, it automatically turns on. Folding it back up automatically turns it off.

Paring is also easy by pressing the FN key and the Bluetooth key "T" on the keyboard which will give a Blue light indicator.

After setting the keyboard in Pair mode scan for Bluetooth devices on your smartphone or other devices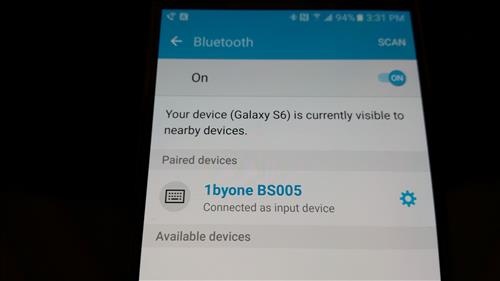 After it is paired press FN plus Android, Win, iOS key for the type of device you are using.

I tested it on a Galaxy S6, android TV box, and Windows 10 which all worked very nicely.

Summary
The 1byone Mini folding Bluetooth keyboard is a nice small unit that is very portable and a good unit for those on-the-go.

The ergonomic design makes it easy to type with and the keys are easy to press.

Its universal compatibility makes it able to work with most any operating system including android, Windows, and iOS devices.

If you need a nice low cost portable keyboard than the 1byone Mini Bluetooth unit is worth a look.

As always be sure to read the reviews on Amazon or elsewhere to be sure a unit is a good fit for you.