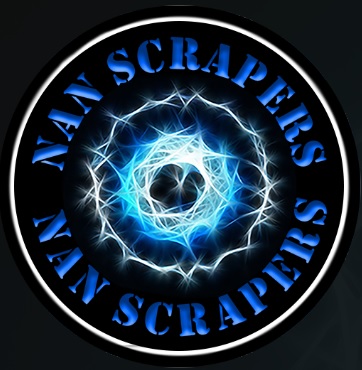 Kodi NAN Scrappers Dependency is used by many Addons to help simplify the coding required to pull in URLs.

Sometimes for whatever reason the dependency does not install and needs to be installed manually.

Since it is used by so many Addons this can be a problem if it fails to install automatically.

Why it fails to install can be any number of reasons from hardware to software versions.

One quick work around is to download and install it manually.

The location the Zip file is stored after downloading will vary depending on the hardware used with it usually in a Download Folder.

Window PC users will need to create a Temp folder on C: and copy it from Downloads since Kodi can not see any Desktop Folders.

Using a good VPN with Kodi is always suggested for privacy and security. If you need a good low cost VPN to use with Kodi Try IPVanish it has multiple high speed servers with no throttling or logs.

*WirelesSHack.org is Not affiliated with Kodi, any Addons or Builds. WirelesSHack.org is a news and informational site which does not support or condone copyright infringement. Kodi should only be used with content that is bought and owned personally or is in the public domain.

How To Install Kodi NAN Scrappers Dependency

1… Go to http://kodi-addons.club/addon/script.module.nanscrapers/0.5.41 and download the newest Nan Scrapers version Zip file.

2… Open Kodi and from the Main Menu and click Add-ons

3… Click the Package Installer Icon from the top left

4… Click Install from zip file

5… Direct it to the downloaded Nan Scrapers Zip file location, and click on it for it to Install.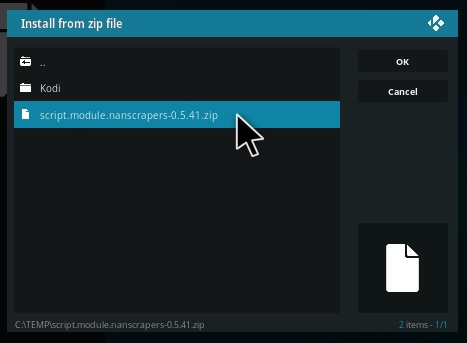 For PC users create a TEMP folder on C: since Kodi can not see any Desktop folders and copy the Nan Scrappers Zip file to it.

Click on C: and then the Temp folder the file was copied to.