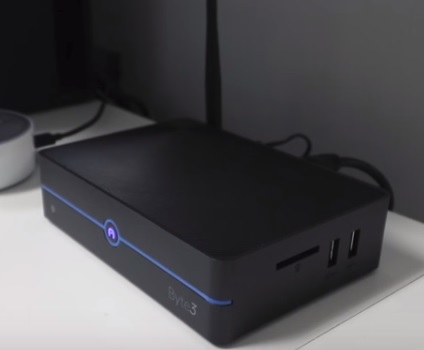 Mini PC's have become very popular since they are very small, low cost, and run the familiar Windows 10 interface.

They make for perfect media centers to run Netflix, Hulu, YouTube, Kodi or most anything a regular laptop or desktop can do.

While they can be used as a standard computer most use them to stream content to a TV and have hours of streaming possibilities.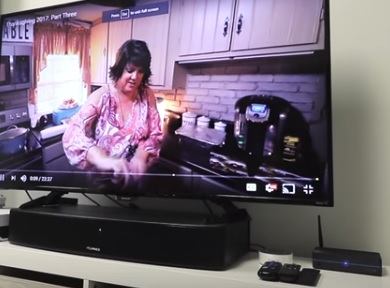 It is also a fan-less unit which means it runs silent with the case setup to dissipate heat.

This unit sent to us to review with our honest opinion and results below.

Specifications
Windows 10 Pro
Processor: 1.1 GHz Intel Celeron
RAM: 4GB DDR3L SDRAM
Hard Drive: 32GB Flash Memory Solid State
Intel HD Graphics 500
Graphics Card Ram Size 4GB
WiFi: 802.11abgn
USB Ports: 3 USB 3.0 / 1 USB 2.0
1 Type-C Port

The back has 2 USB 3.0 ports, Audio jack, SVGA, HDMI, Type-C port, Power, Ethernet, 1 USB 3.0, and WiFi antenna.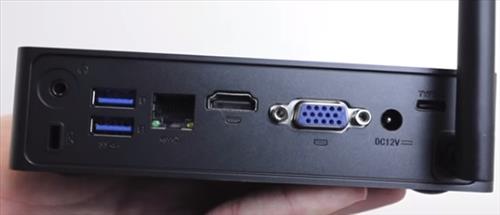 The side has 1 USB 3.0, 1 USB 2.0, and a SD-card slot.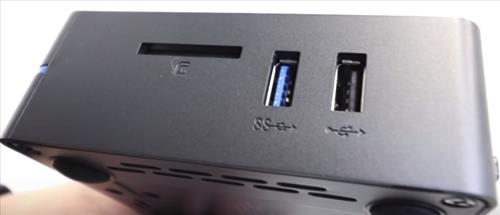 The built-in storage is 32GB but it can be expanded with a SD-card, external hard drive, or a small 3.5 laptop hard drive can be installed internally.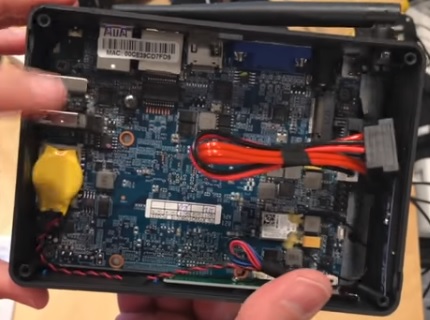 A standard remote control comes with it which works well enough at most task.


Using a small mini keyboard remote is always a better option in many scenarios. Read Here to see our picks for mini keyboard remote controls.

It did well at browsing the web using both Edge and Chrome.

Running a Benchmark test with Browserbench.org is gave a score of 32.55.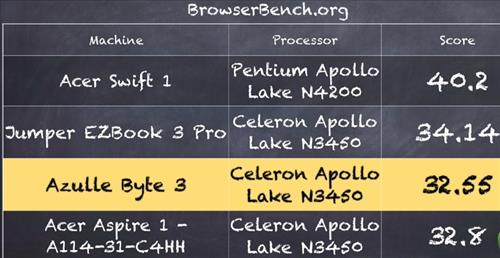 Testing game play it ran Minecraft well with a resolution of 1080p at 30FPS.

The older game Half Life 2 did very well as most older games will be very playable.


The Azulle Byte3 is not built for top-end gaming but does well at basic games.

Running Cloudgate Benchmark it gave a score of 2,067.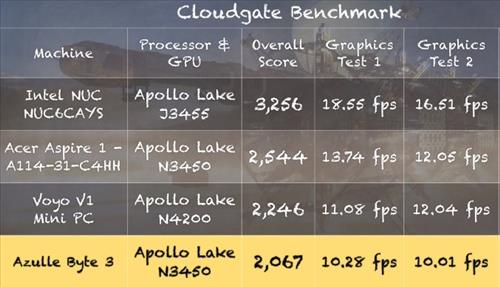 Testing the video output did very well with HD 1080p resolution.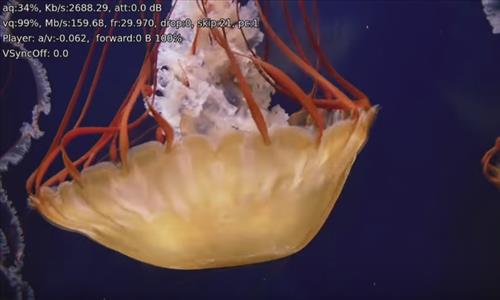 When playing 4K videos is did start to drop frames with the unit best playing HD 1080p.

*This post contains affiliate links which at no cost to you allows us earn a commission on product purchases.

Read More Reviews Here on Amazon
Byte3 Fanless Win 10 Pro Mini PC – Intel N3450 Quad-core, 1.10GHz (up to 2.20 GHz) 4GB RAM+32GB eMMC/2.5" SSD M.2 Supported)


Summary
The Azulle Byte3 is a good low cost Windows 10 mini PC that makes for a good media center.

It will have no problems streaming videos online with Netflix, Kodi, Hulu, YouTube or from home media files.

It is comparable to a low end laptop with less cost since there is no need for a screen or other peripherals laptops need.

A few downsides is it struggles to play the new 4K Ultra HD videos and can heat up when tasking it such as during game play.

Overall for the price range, it is a good unit and will no doubt be a good fit in many home entertainment systems.

I am still testing the unit and will update if anything changes.

As always be sure to read the reviews on Amazon, forums, or elsewhere to be sure a unit is a good fit for you.