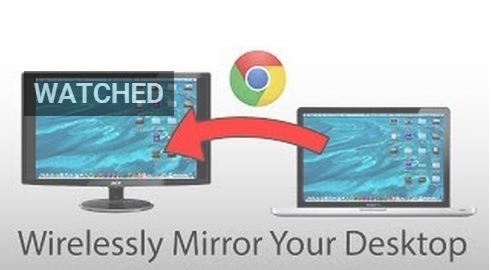 In 2015 there are many technologies that can connect a laptop or desktop to a TV wirelessly.

It all comes down to what kind of computer and TV you are using.

Some wireless technology has began to come pre-built into TVs and operating system such as Windows 8 and 10.

If you have an older TV than not to worry as there are many cheap option that can stream content from a laptop/desktop.

To keep it all simply devices such as the Chromecast, Amazon Fire TV Stick, and the Roku Streaming Stick can always be bought, which will transform any TV/Computer into a wireless setup.

Here is a break down of these popular wireless TV sticks.

All-New Fire TV Stick with Alexa Voice Remote | Streaming Media Player

The Amazon Fire TV Stick works by plugin into a TVs HDMI port, connecting to a WiFi signal and streaming content.

Besides simply steaming from a laptop/desktop it can transform a TV into a Smart TV with built access to Netflix, Amazon Instant Video, HBO GO, and Hulu Plus, plus games, music, and more.

Google Chromecast HDMI Streaming Media Player
The Chromecast was created by Google in 2013 and can transmit data from a laptop/desktop over WiFi.

The Chromecast plugs into a TVs HDMI port and transforms it into a wireless receiver.

A laptop/desktop then transmits data to it Via WiFi through a router or direct.

It uses the 2.4 GHz WiFi frequency along with 802.11b/g/n protocols.

The Chromecast is a popular wireless TV solution used by millions of people.


Roku Streaming Stick (3500R)

The Roku Streaming Stick is another option for wireless TV sticks.

It is not as poplar as Chomecast or the Fire Stick but does have a solid following.



Free Options That May be Built into Your TV

Miracast
Miracast was introduced in 2012 with Android phones that had version 4.2 or higher.

It is a open protocol that many venders have began to build in to TV and computers.

Many new Samsung Smart TVs now come built with Miracast along with computers that have Windows 8 and 10.

If your TV doesn't support Miracast than there are many Miracast adapters that will transform any TV to its protocol.
Belkin Miracast Video Adapter



AirPlay
AirPlay is a Apple protocol that is built into iPhones, iPads, and Mac computers.

It is only compatible with Apple products.

If you own a Apple computer than this may be the way to go for you.


Summary
There are more wireless options in 2015 than every before to connect a computer to a TV. The best way to find the option that fits your setup is to read the reviews on Amazon to see what worked for others. One device may have something that fits your scenario better than another.