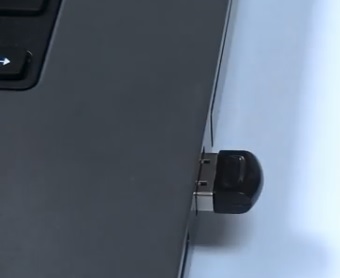 Adding Bluetooth to a Windows 10 PC or laptop is easy to do with a small low cost USB dongle.

Since its release Windows 10 has had problems supporting older devices such as Bluetooth adapters.

Window upgrades have always been a hit-or-miss when it comes to supporting older devices.

The same is true with Windows 10, if the drivers are compatible with an older device it will work, if not it won't.

For the most part Windows 8.1 drivers are compatible with Windows 10 although sometimes they don't. I have found that Windows 7 X64 and Windows 8 drivers can also work sometimes.

If you have a Bluetooth adapter that is no longer working one sure work around is to buy a cheap USB Bluetooth dongle.

For example a laptop that the internal Bluetooth has stopped working on, can be easily be replaced with a Bluetooth USB dongle and have it back up and working quickly.

*This post contains affiliate links which at no cost to you allows us earn a commission on product purchases.

Below is our picks for USB Bluetooth adapters. Be sure to read the review on Amazon, forums, or elsewhere to be sure a unit is a good fit for you.

Our Picks for Windows 10 Compatible Bluetooth adapters / dongles

Plugable USB Bluetooth 4.0 Low Energy Micro Adapter (Windows 10, 8.1, 8, 7, Raspberry Pi, Linux Compatible; Classic Bluetooth, and Stereo Headset Compatible)

This small USB Bluetooth 4.0 dongle from Plugable is a good adapter that works with most any type of hardware.

The creators have good support and have the Drivers to work with all types of devices from a Raspberry Pi to Windows 10 machines.

It works well headsets, gaming pads, or just about any Bluetooth device.


…….
soundbot SB342-BLK Bluetooth 4.0 USB Adapter with 3Mbps High Data Transfer Rate & 33 Feet Wireless Range

The SoundBot SB342 has all the new features you would expect from a Bluetooth dongle.

It is a good Plug and Play Bluetooth 4.0 option for Windows 10.

Like most most all dongles it is backward compatible with Bluetooth 3.0, 2.0, and 1.0.


…….
Kinivo BTD-400 Bluetooth 4.0 Low Energy USB Adapter – For Windows 10/8.1/8 / Windows 7 / Vista, Raspberry Pi, Linux

The Kinivo BTD-300 Bluetooth is a small low-cost Bluetooth solution.

This Bluetooth dongle has been available for awhile and has good support from Kinivo.

It only supports Bluetooth 3.0 and not the newer 4.0.

While not the not the fastest or latest Bluetooth dongle it is small cheap and will have your Windows 10 machine up and running.


…….
[2 Year Warranty] Avantree USB Bluetooth 4.0 Adapter for PC, Wireless Dongle, for Stereo Music, VOIP, Keyboard, Mouse, Support All Windows 10 8.1 8 7 XP vista

Avantree makes this unit that comes with a two year warranty.

It is a Bluetooth 4.0 USB adapter that will work with most any version of Windows including Win 10.

It also has wide support for external devices such as headphones, keyboards, and mouses to link to.

Summary
Installing a Bluetooth dongle is a good option in many scenarios.

From a laptop with a broken internal card, to a desktop that has no Bluetooth adding an adapter is a quick and easy solution.

Once setup, external devices such as speakers, keyboards, headsets and much more will be able to communicate wirelessly.

There is no doubt many benefits of adding Bluetooth to a PC and getting rid of wires.