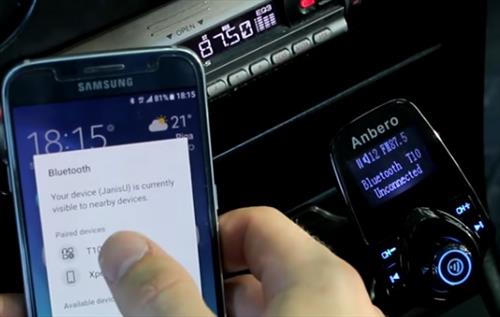 FM transmitters are low-cost devices that convert any standard car radio into a wireless Bluetooth radio.
There are many units that work with almost any Android smartphone or other devices via Bluetooth.
They are nice to have when answering or making calls since they convert a radio to a hands-free-calling unit.
Fm transmitters have a built-in mic that picks up your voice to transmit clear audio, while the person on the other side comes in over the speakers.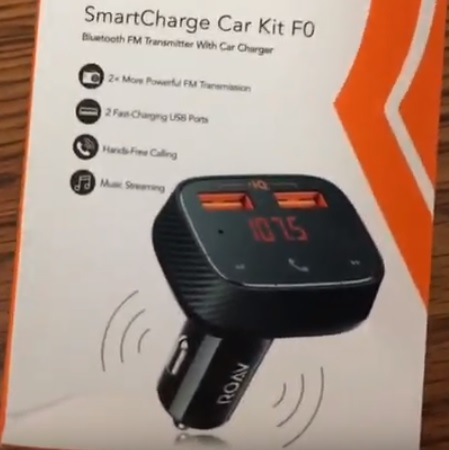 They also allow for playing music from online sources, a smartphone, and other Bluetooth devices.
While music and hands-free-calling are the most significant selling point, some depending on the unit bought, have other features such as multiple USB ports or built-in SD card slot can be had.
Most FM transmitters are Bluetooth, which makes them easy to pair to a smartphone or other Bluetooth device.
There are many units available with some of our favorite picks below.
As always, be sure to read the reviews on Amazon or elsewhere to be sure a unit is a good fit for you.
*This post contains affiliate links.
Our Picks Best Android Bluetooth Car FM Radio Transmitters
Criacr Bluetooth FM Transmitter for Car

This unit from Criacr is a low-cost Bluetooth FM transmitter that will work with almost any Android device.

It is a stubby unit without much length to plug into a cigarette lighter. If your lighter is deep inside a center console another longer unit would be better.

The setup is like all FM transmitters with the car radio set to an empty frequency, and the transmitter set to the same frequency.

Once both are on the same empty FM band they will be talking with audio transmitted over the car's stereo.

Pairing with an android smartphone is easy to do in Bluetooth settings by selecting the device and pressing pair. The setup is really easy and fast.

VicTsing T11 Bluetooth FM Transmitter

VicTsing makes the T11 that has a nice display and button layout.

The display lights up which makes it easy to use at night.

It is compatible with Android devices as well as other devices that transmit Bluetooth.

Gooinng Bluetooth FM Transmitter

The Gooinng Bluetooth FM Transmitter is a basic low-cost unit.

It stands out from other units since it plugs into the cigarette lighter with a long wire that most units do not have.

The wire length makes it ideal for a cigarette lighter placed deep inside a dashboard or console. It also doesn't take up the entire cigarette lighter with a USB plug that has an extra port.

The long wire length also allows for the unit to be moved closer to a user making speaking clearly into the mic easier.

The controls are also easy to use with a push button to answer calls and easy volume control. It also swivels at the neck making it able to turn and point were needed.
Summary
The above units are just a few of the many Android FM transmitters available. They also will work with other Bluetooth devices if necessary such as iPhone's.
Since every car is different in layout what works well for one person may not work for another. This mainly has to do with the cigarette lighter location.
The location of the cigarette lighter for power needs to be looked at so that the FM transmitter plugs in easily.
Units that are short and stubby work well for sockets located on a dashboard but may not be able to plug into a center console plug.