Using an Android smartphone or tablet to watch Over-the-Air TV is a good option for free channels.
TV antennas are widely used to pick up free OTA TV broadcasts, often getting 50-70 channels or more.
Most TVs have built-in TV tuners, or a TV tuner box can be bought that converts the signals.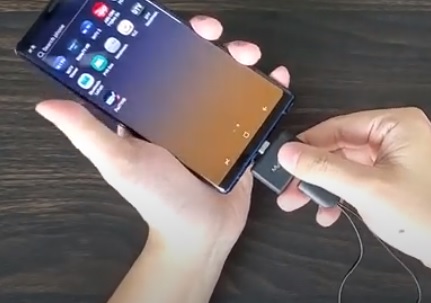 Small TV Tuner dongles are also available for Android smartphones and tablets.
Can I Watch Antenna TV on my Android Smartphone?
Yes, over-the-air free TV antenna channels can be received and watched from an Android smartphone.
A small TV tuner will be needed to convert the TV signals to the smartphone.
They are small, low-cost items that do not require the internet to watch TV as the signals are broadcast from the TV towers.
Most of the small units will also include a small antenna that works well enough for those close to the transmissions towers.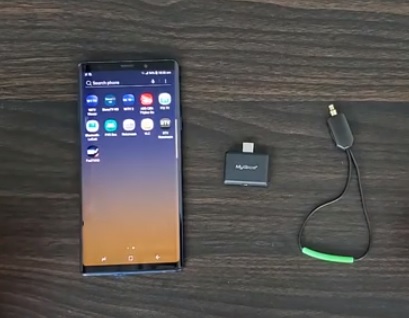 A standard TV antenna can also be used with an adapter if you are located far away from the transmission.
Many good units are available, with some of our favorite picks below.
As always, be sure to read the reviews on Amazon, forums, or elsewhere to be sure a unit is a good fit for you.
*This post contains affiliate links.
Our Picks for Best Digital TV Tuners for Android Smartphones or Tablets
MyGica

MyGica tv Tuner for Watching ATSC Digital TV Anywhere You go with Type-C Connector on Android Mobile or Pad (PT682C)

MyGica is a small TV tuner built to work with Android devices.

There are two versions, the old Micro-USB and the new Type-C, depending on the type of plug your smartphone or tablet has.

The tuner works with an app called Pad TV, which scans for OTA TV channels and plays them.

Ciglow

USB Digital ATSC TV Tuner Wireless HD TV Stick USB for Android Phone/Tablet PC/Notebook

This ATSC TV tuner from Ciglow comes with different antennas compared to most other units.

It has an antenna base station along with a cable to extend it to get the best signal possible.

It also includes three different types of antenna setups to help receive TV signals.

Android Digital ATSC TV Tuner

Android Digital ATSC TV Tuner Receiver for Tablet Smart Phone

This unit is a generic TV tuner that works with ATSC signals in USA and Canada.

A small antenna is included that pulls out and swivels around.

It is a basic ATSC TV tuner that plugs into Android devices with a micro-USB port.
Summary
Watching free over-the-air TV with an Android smartphone or tablet is easy to do with a good TV tuner.
There are several options available with some of our favorite picks above.
When choosing a unit, be sure to get the right connector for your device.
The older Micro-USB and new Type-C connectors are both available.
There are also adapters that can convert from Micro-USB and Type-C, but it is much easier to be able to simply plug in without an adapter.
Do you watch free OTA TV on an Android device? Let us know your thoughts below.