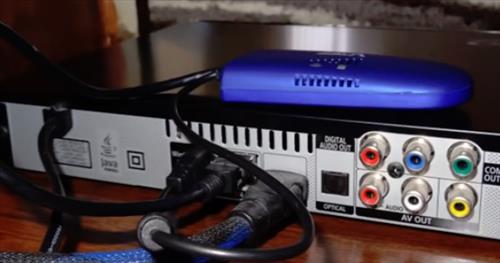 Adding a WiFi signal to a device that only has an Ethernet port can be done with an adapter that converts the signal to wireless.
Can Ethernet Be Converted to Wireless?
Yes, with the right device, an Ethernet signal can be converted to a wireless signal.
There are several devices that can convert a standard Ethernet connection to a WiFi hot spot.
An Ethernet-to-wireless adapter can add WiFi to any device that has an Ethernet port.
This makes them ideal in many scenarios, from connecting an old Xbox 360 to using a WiFi hot spot to upgrading the WiFi on an Android TV box.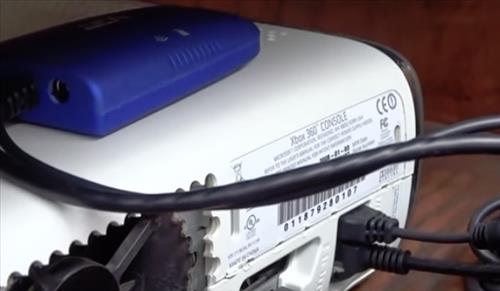 For example, an Xbox 360 with no built-in WiFi can have wireless added which is connected to the Ethernet port.
Units can also be used on Smart TVs, Cable TV boxes, Computers, Printers and many other products.
Many good Ethernet-to-wireless adapters are available, with some of our favorite picks below.
As always, be sure to read reviews on Amazon, here, or elsewhere to be sure a unit is the right pick for you.
*This post contains affiliate links
Our Picks for Best Ethernet to Wireless Adapters
IOGEAR Ethernet-2-WiFi Universal Wireless Adapter GWU637

The IOGEAR Ethernet-2-WiFi is a universal adapter that will work with any device that has an Ethernet port.

It is one of the more popular units to add WiFi to a device with only an Ethernet port.

The unit is Wireless-N which works in the 2.4Ghz frequency and can move data up to 300Mbps.

The setup is done first by connecting it to a computer and after saving the settings plugging it into the device that needs the WiFi.

The IOGEAR GWU637 is a good unit that can add WiFi to any hardware that only has an Ethernet port and no built-in WiFi.


BrosTrend AC1200

The BrosTrend AC1200 is a unit that has different wireless modes.

It can extend a WiFi signal, add an access point or add WiFi to non-wireless devices.

The unit can add WiFi to an Ethernet-only device such as a smart TV or gaming console.

While testing, it worked very well in all the modes and had a laptop online using Ethernet-to-WiFi.

It also uses the new 802.11ac protocol, is dual band, and works in both the 2.4GHz and 5GHz frequencies.

This makes it a very good unit with the latest wireless protocols.

Vonets AC1200 VAP11AC

The Vonets VAP11AC is a new unit that is dual band and uses the 802.11ac protocol.

This makes it able to work in both the 2.4GHz and 5GHz frequencies and use the new Wireless-AC protocols.

Wireless-AC works in the 5GHz band and has much faster data transfer speeds compared to Wireless-N.

It is backward compatible with older protocols so will work in almost any network.


Vonets VAR11N-300

The Vonets VAR11N-300 is also a Wireless-N adapter that can add WiFi to devices.

It can also connect with a USB cable and has many other features.

Vonets makes several wireless products that are very handy at managing a wireless signal.
Summary
Using an Ethernet to wireless adapter can be handy in many scenarios.
While wireless usually is built-in to most devices a unit can be a quick and easy fix for any device without built-in WiFi.
They can also be used to fix or repair a broken internal WiFi.
For example, an Android TV box with a bad internal WiFi card can add a unit and be wireless again.
To get good transfer speeds the Ethernet Category type also is important with at least Cat 5e being used for Gigabyte speeds.