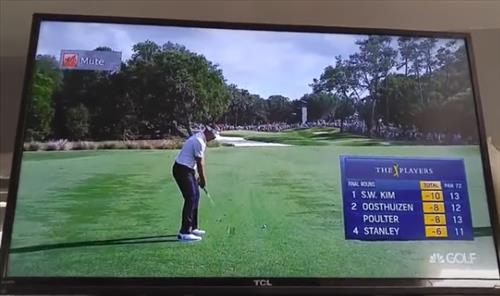 Having a TV combined with an ATSC tuner is a very good option for cord-cutters looking to get free over-the-air TV stations.
Most older TVs always had a built-in tuner, but some newer TVs now do not have a built-in converter.
External TV tuners are a good option and often have many more features such as recording live TV for later play-back.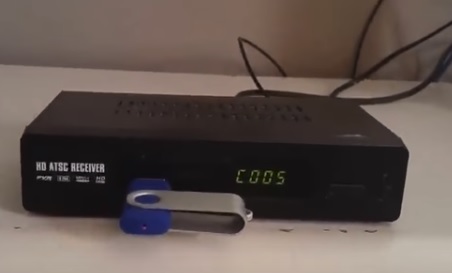 Many low-cost units use an external flash drive for recording shows which works very well.
An antenna will also be needed to pick up the most stations with many options available.
Read Here To See Our Picks for Best Antennas
There is no doubt many good units available with those below simply some of our favorite options.
As always, be sure to read the reviews on Amazon, forums, or elsewhere to be sure a unit is a good fit for you.
*This post contains affiliate links.
Our Picks for Best External TV Tuner With HDMI Output
Mediasonic HOMEWORX

Mediasonic is a well-known name making many good TV products, including the HomeWorx HW180STB.

The back of the unit has a coaxial connector from an antenna and outputs HDMI or Component video to a TV.

It also has recording features but will need an external hard drive added to save TV shows or movies.

The Mediasonic HomeWorx is a low-cost unit that converts an over-the-air signal and outputs HDMI.


Leelbox

This unit from Leelbox converts HD 1080p OTA broadcast and sends it to a TV via HDMI or Composite Video.

It can also pause and record live TV once set up with a flash drive which is not included.

It is a low-cost unit that comes with all the items needed to convert an over-the-air signal to an HDTV, including remote control.


ViewTV AT-263

ViewTV makes the AT-263 which converts an OTA signal and outputs via HDMI, YPbPr, or Coaxial.

A lot of features are programmed into the box, such as Auto Tuning, Program guide, Recording PVR, Closed Caption, Favorite Channels List, and Parental Control options.

Vmade ATSC Converter Box

The Vmade F01S is a good simple unit that can convert an over-the-air TV signal and has multiple outputs, including HDMI.

It also has a USB slot for a flash drive to be used as storage.

eXuby

This bundled converter box and the antenna is good for anyone without a TV antenna.

While some boxes can pick up a TV signal if close to the broadcast towers, most all boxes will need an antenna.
Summary
Most older TVs already have a TV tuner and only need an antenna to start picking up free OTA TV.
Many people still buy a dedicated boxes as they are low-cost and have many more features such as recording shows.
The DVR features usually require a device to record to, such as a flash drive or external hard drive, which are not included with most boxes.
USB flash drives are usually the best option since they are low-cost.
External USB hard drives are also a good option when a lot of recording will be done but can cost more compared to a flash drive.
An external antenna will also be needed for the best results with many options available.
Dedicated High Definition TV tuner boxes are low-cost units that are almost a must-have for any cord cutter.