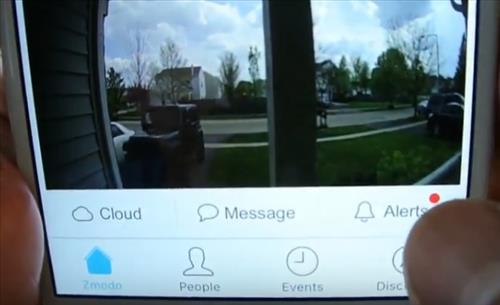 Having a smart doorbell camera with two way voice communication is a nice feature for any home.
They have a variety of uses from seeing who is at the door from the couch to answering while away on vacation.
Most all units will have a smartphone app which will allow video and audio communication over WiFi to a router, and over the internet if wanted.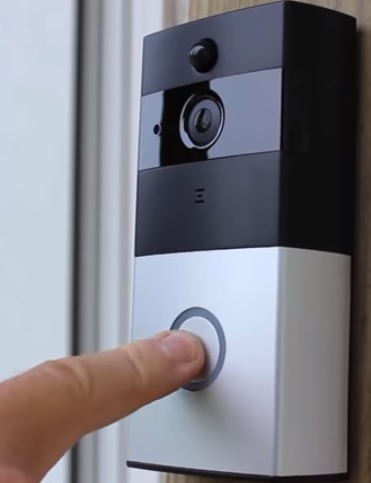 They also are a nice security feature since the built-in camera can be setup to record or simply check on things.
There are many good units available with some of our favorite picks below.
As always be sure to read the reviews on Amazon or elsewhere to be sure a unit is a good fit for you.
*This post contains affiliate links.
Our Picks for Best Wireless Smart Front Door Camera
AUNEX Video Wireless Doorbell

AUNEX Video Wireless Doorbell, Black

This video doorbell from AUNEX is a nice wireless unit with a lot of features.

Features include Two-way audio, motion detection, SD-card slot and more.

To setup the wireless an app is downloaded to a smartphone and setup over the WiFi.

The WiFi signal is in the 2.4GHz frequency which needs a good signal from the wireless router.


Ring Video Doorbell

Ring Video Doorbell with HD Video, Motion Activated Alerts, Easy Installation – Satin Nickel

The Ring Wi-Fi is a battery operated camera that streams video and audio to a smartphone or computer.

The untit has 802.11n 2.4Ghz WiFi with a HD 720p camera and microphone.

It can be wired in and powered from a standard doorbell ringer or the built-in 5200mah battery.

The camera has a 180 degree turn along with night vision.


SkyBell SH02300SL

SkyBell SH02300SL HD WiFi Video Doorbell, Silver

The SkyBell HD WiFi Video Doorbell has a nice round design and can stream to a smartphone app or computer.

The built-in camera can play at HD 1080p and zoom in on a spot at up to 5X.


The camera has a 120 degree wide angle view with a resolution of 640×480.

It also has a ring button, motion detector, microphone, and speaker.


Zmodo

Zmodo SD-H2101 Smart Video Doorbell, white

This unit from Zmodo is another good doorbell camera.

It has a 720p camera along with microphone and speaker for two way communication.

Like other smart door bells, it has an app that can answer a ring from anywhere you have an internet connection, which let you see and talk to them.

It also can extend a WiFi signal and become a smart HUB if needed.

Summary
There are many good smart doorbell cameras for a front door or porch with those above simply units our favorite options.
Most all are simple to install and use with either an internal battery or connect to an existing doorbell wiring.
While the setup is easy is does require screwing in some screws to mount it on the outside wall.
The apps are also easy to setup with most using a WPS button for easy installation.