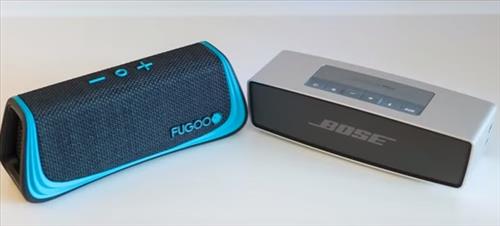 There are many good portable Bluetooth speakers being sold today with each unit having its own sound and how well it can play music loudly without distortion.

Here are a few of our picks for the loudest portable Bluetooth speakers with links to Amazon to read the reviews.

As always be sure to read the reviews on Amazon or elsewhere to be sure a unit is a good fit for you.

…………
UE MEGABOOM Charcoal Black Wireless Mobile Bluetooth Speaker (Waterproof and Shockproof)

The UE MEGABOOM is a premium portable speaker and the price matches this.

The sound is incredible for such a small unit and it really puts out some great Bass and volume with very low if any distortion.

The Weight is roughly 2 Pounds with a 100 foot Bluetooth range.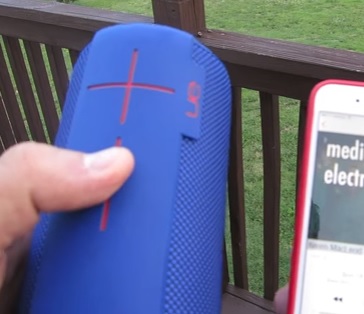 It is IPX7 rated so it is waterproof or rated to be submerged up-to 20 minutes in the water.

There are also new over the air updates that can be installed.

The UE MEGABOOM is not a cheap speaker but for a top-end unit with a good loud sound it is worth a look.

Video Review: Skip to 3:57 to Hear the Sound



…………
Beats Pill 2.0 Portable Speaker – Black

The Beats Pill Portable Speaker is the little brother to other Dr. Dre. Beats speakers.

While it is not the biggest loudest model offered by Beats it does have great sound.

When compared to sound vs cost the Beats Pill is probably the best unit for the money. Yes there are better units but the cost will reflect this.

Item weight 1 Pound, battery life 6-7 hours.

Video Review: Skip to 3:45 for Sound Sample.



…………
FUGOO Tough – Portable, Waterproof, Rugged Bluetooth Wireless Go Anywhere Speaker


FUGOO makes some really good portable Bluetooth speakers with FUGOO Tough being one of these.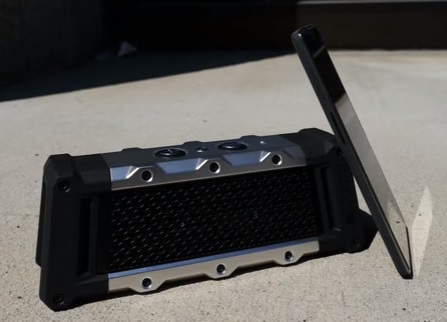 It is built to withstand extremely rough treatment and keep putting out music.

Even though it is built for rough treatment the speakers play some of the best sound in the portable speaker world.

If you are hard on your equipment and need a unit that still plays great sound than the FUGOO Tough is worth a look.

Video Review: Sound Sample at 2:40



Summary
The above units are but a few of the many portable units available.

There is no doubt variations and opinions on which is the best for whatever the reason, from the music one listens to, or even the durability of a unit.

The packages here are simple our favorites. If you have a unit that has been good for you let us know about it below in the comments.

Keep in mind there are cheaper units also that do put out some good sound for less money.