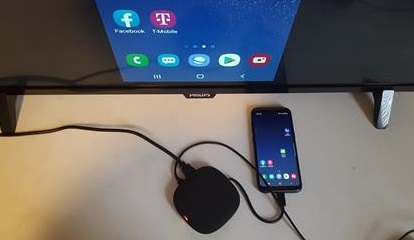 USB Type-C Hubs are great units to have when adding ports to most anything that has a Type-C connector including Android, MacBook Pro, Chromebook and more.
The AUKEY CB-C70 is one such HUB that can also charge a Qi-compatible smartphone wirelessly.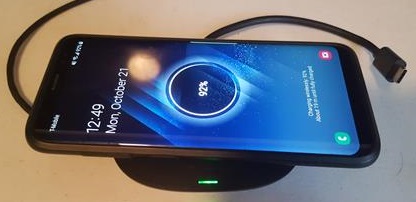 It also has HDMI, Type-C input/output, and 2 USB 3.0 Slots.
*This unit was sent to me to review with my honest opinion and results below.
Specifications
Model: CB-C70
2 USB 3.1 Ports
1 HDMI Port (4K @ 30Hz)
1 Type-C input Port
1 Type-C output cable

The package comes with the AUKEY CB-C70 and user manual.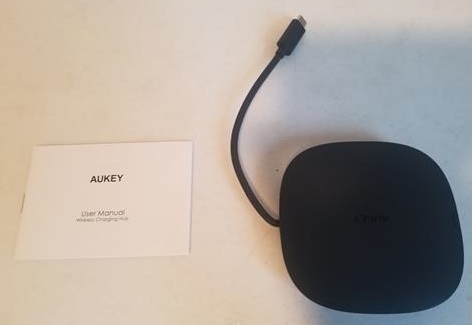 There is no USB Type-C cable for power so be sure to have one handy.
The front has 2 USB 3.1 ports.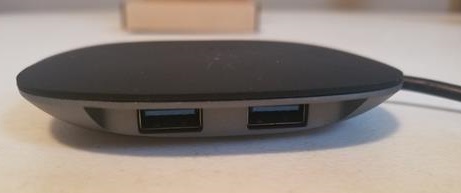 The back has an HDMI port and USB Type-C power port.


Plugging the unit in, the front lights up with a green and red led.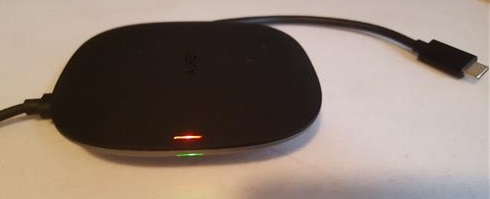 Setting any compatible QI smartphone on the top of the unit will start to wireless charging charge it.


I tested it with a Galaxy S8 and S10 with it having no problems.
Plugging an HDMI cable to a TV also works well with it displaying the screen with no problems.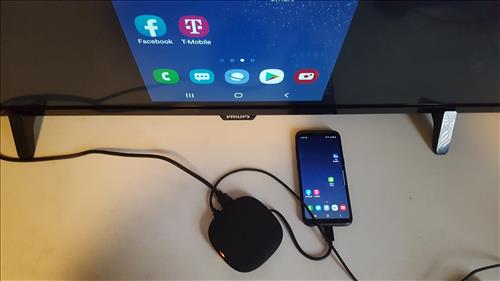 Setting the phone to portrait mode will display a full screen.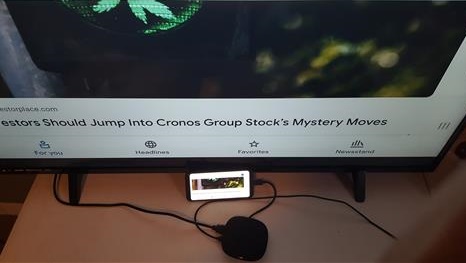 Summary
The UKEY CB-C70 Type-C USB is a good unit that can also wirelessly charge a smartphone.
It works well displaying a screen to a TV or adding USB 3.0 ports.
No USB Type-C power cable is included so be sure to have one ready if a unit is bought.
I am still testing the unit so far with good results and will update if anything changes.
As always be sure to read the reviews on Amazon, forums, or elsewhere to be sure a unit is a good fit for you.