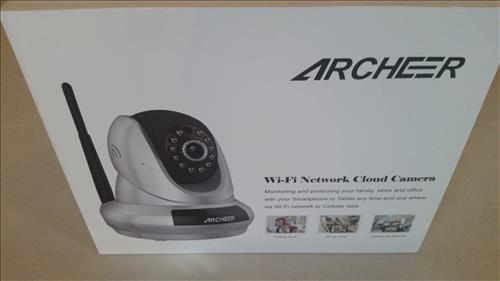 The Archeer 720P camera is a new breed of Cloud based wireless IP cameras that are very easy to setup, and immediately start using on your smartphone or other devices.

It also has many features that would of been unheard of a few years ago for such a low cost camera.

Features
Easy Setup
Wireless or Wired
Two Way Audio
Night Vision
720P HD Videos
Motion Detection Alarm
Remote Pan & Tilt Control

The box is well packaged and comes with everything needed including the camera, antenna, mount, Ethernet cable, manual, and a Europe style power adapter if needed.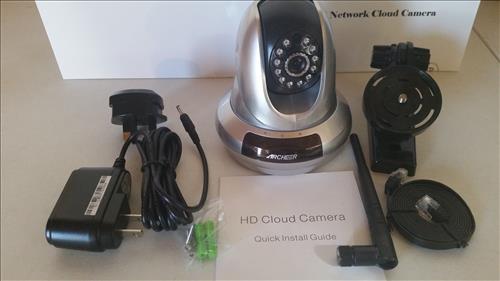 The back of the camera has a Ethernet port, power, audio in/out, SD-card slot, antenna connector, and function button.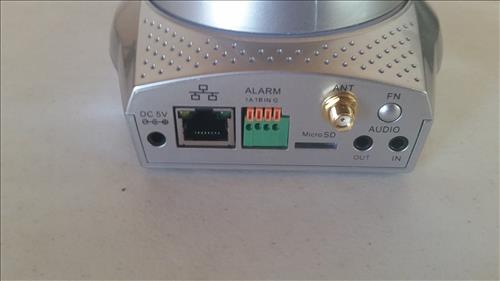 The setup basically requires everything to be plugged in and than to log into your WiFi and scan a QR code on the bottom of the camera. No need for IP addressees, port forwarding or anything else, it realy is simple.

The first step is to plug everything in. It can be used in with Ethernet or wireless mode.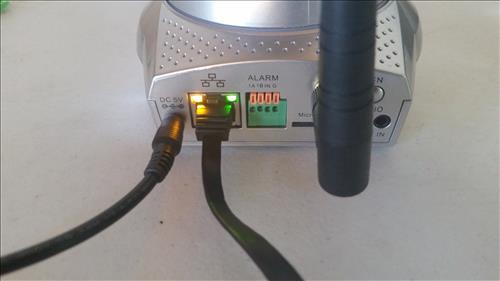 After plugging in the camera it automatically powers on. The Ethernet cable will need to be plugged in to the router for the wireless setup.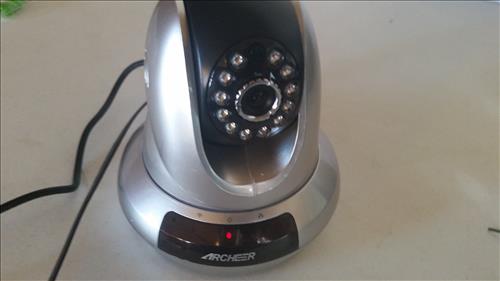 For wireless mode setup the Ethernet cable is only needed to do the initial setup and than can be unplugged.

The App needed is called MIPC and is in Google Play Store or Apple Store.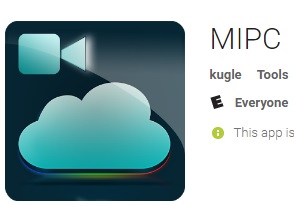 The App will need a username and password.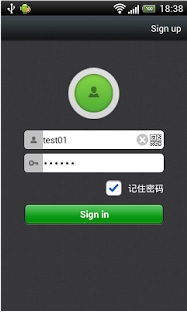 You will than need to log into your routers WiFi.

The bottom of the camera has a unique QR code that the App will scan in and do the rest of the setup.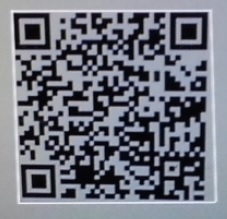 The camera will than be view-able on your smartphone, tablet, or other devices.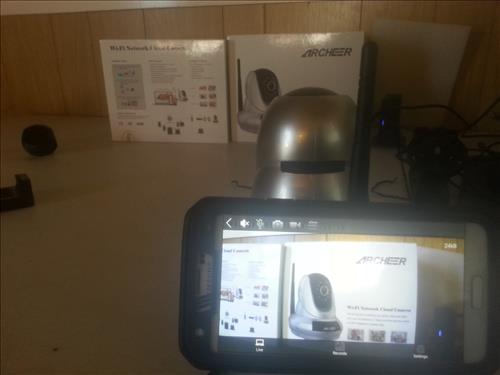 Screenshots or videos can be captured through the App.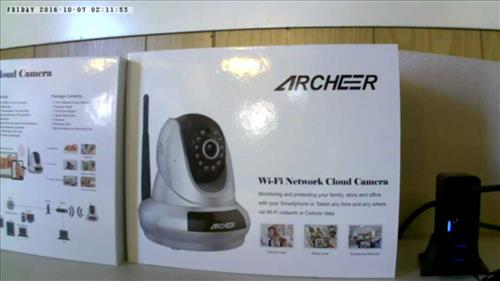 The camera can turn 350 degrees in a circle and up down 100 degree. To make the camera turn simply move the screen on the App.



Audio buttons also are on the App which allow voice and Mic options.




For example to speak over the camera tap the audio button and than hold the screen while talking.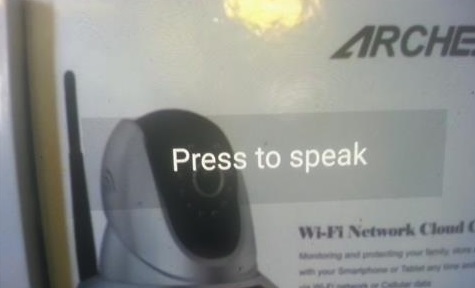 Testing the night vision it works well enough. The LEDs dont put out a lot of light so if it is a very dark some other ambient light such as a night light would help a lot.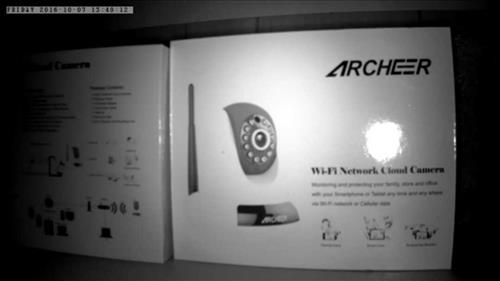 Summary
After reviewing many IP cameras I am impressed by the Archeer 720P and something I plan on using daily and would definitely recommend.

If you want a low cost wireless IP camera with a easy setup and full of options than be sure to check it out.

I am still using it and will update this review if anything changes.

As always be sure to read reviews on Amazon or elsewhere to be sure it is a good fit for you.