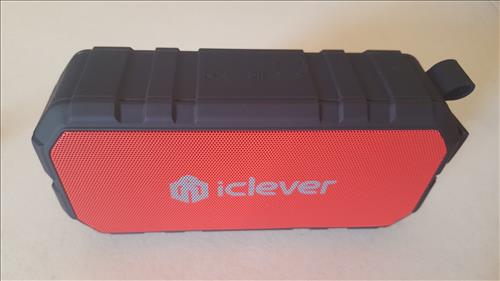 The iClever BoostSound BTS06 is a sport outdoor Bluetooth speaker that is also water resistant.

It has a waterproof rating of IPX5 which can survive splashes and being briefly submerged in water.

The unit is built of a hard metal with rubber surrounding the edges.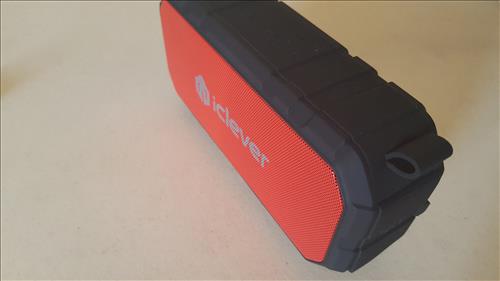 The box comes with everything needed including power cable, instructions, clip, warenty card, and a audio line-in for non Bluetooth devices.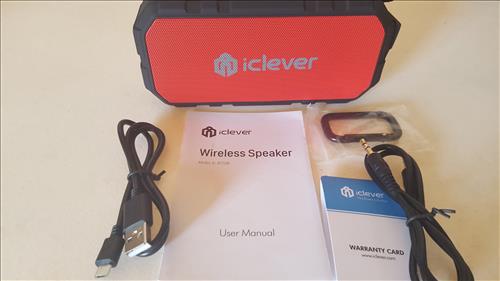 The side has a waterproof flap that covers the On/Off switch, power port, and a audio line-in.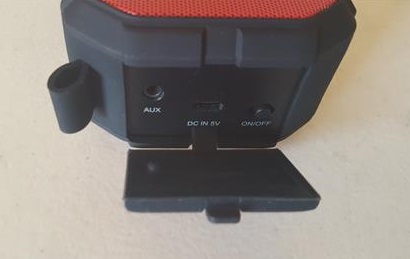 The button layout on the top is simple with Play and Skip buttons.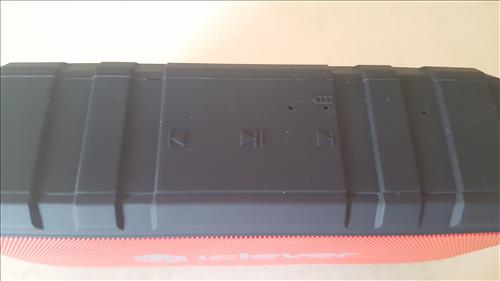 The buttons are multi functional and can also answer calls and change the volume.

Paring is easily done within Bluetooth settings and selecting Pair in your device.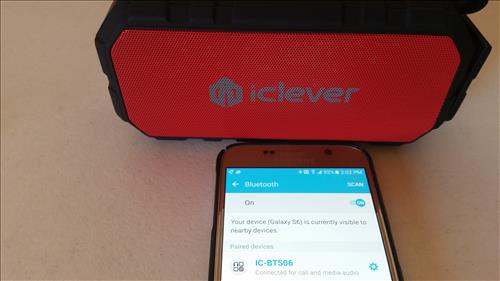 The battery last roughly 8 hours with a charge time of 2 hours.

It has 2 x 5W speakers that give out a impressive sound for such a small unit.



Summary
The iClever BoostSound Sport Bluetooth Speaker BTS06 is a nice set of weatherproof outdoor speakers.

They are good fro those who are active and need more durability from a portable unit.

There is no doubt higher-end units that also have a price tag to match. For the money the iClever Sport set is hard to beat.

If you have the money to spend than a higher end unit would no doubt be a better option. For those stuck in the middle or cost is a factor than the iClever Sport is a good unit that wont disappoint.

One of the things I have always found useful in a budget unit is not worrying so much about it being stolen or damaged when out.

For example when going to the beach for the day a expensive unit while nice can also be a cause for concern when you need to leave them with strangers passing by.

Plus all units no matter how well built can be damaged. A expensive set again cause more concern then a low cost set.

iClever also makes many other Bluetooth speakers including bigger or indoor models.

What works for one person likely wont work for another. With that in mind be sure to read the reviews on Amazon or elsewhere to be sure a unit is a good fit for you.