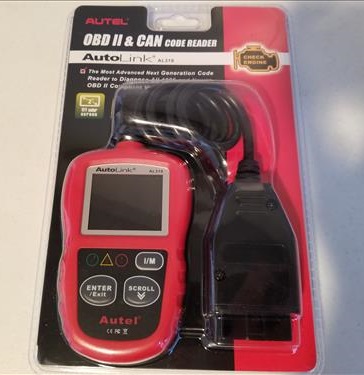 The Autel AutoLink AL319 is a low-cost OBDII engine scan tool that has a lot of features.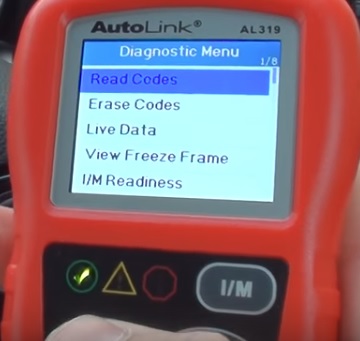 It can read and clear vehicle engine codes as well as live data, freeze frame, and I/M readiness.
This makes it a good small budget scan tool for the average vehicle owner to a DIY mechanic.
*This unit was sent to me to review with my own honest opinion and results below.
Specifications and Features
Works on all 1996 and newer vehicles (OBD II & CAN)-domestic and import.
Features the unique patented One-Click I/M Readiness Key for quick State Emissions readiness check and drive cycle verification.
Retrieves generic (P0, P2, P3, and U0), manufacturer specific (P1, P3, and U1) codes, and pending codes.
Bright color coded LEDs and built in speaker provide both visual and audible indication for readiness verification.
Turns off Malfunction Indicator Light (MIL), clears codes and resets monitors.
Easily determines the cause of the Malfunction Indicator Light( MIL).
Views freeze frame data.
Displays DTC definitions on the TFT color screen.
Displays monitor and I/M readiness status (emissions).
Reads live PCM datastream.
Retrieves vehicle information(VIN, CIN and CVN).
Multilingual menu and DTC definitions- English, Spanish and French, etc.
Extremely easy to use and highly reliable.
Internet update.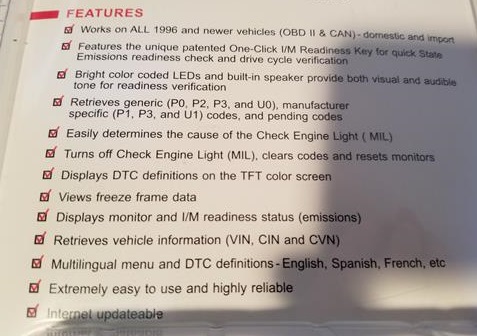 It package comes with the AL319 OBDII Scan Tool, User Manual, USB Cord to connect to a computer and a Disk.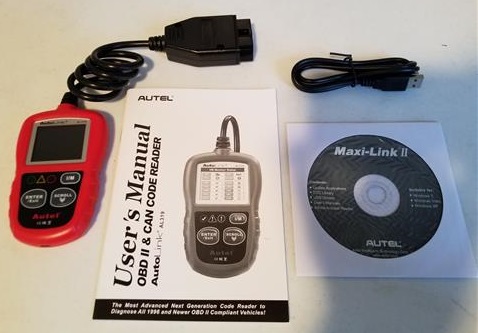 The first step is to plug the OBDII cable into the vehicles port which is usually located under the driver side dashboard.
A simple Google search will show the OBD port location on your car or truck.
It uses no batteries and draws power straight from the OBDII port.
The main menu has OBDII/EOBD, Ready Test, Setup and About.


The most used option will the the OBDII/EOBD section.
Under that option you will be able to scan read any code which will give the problem a car is having.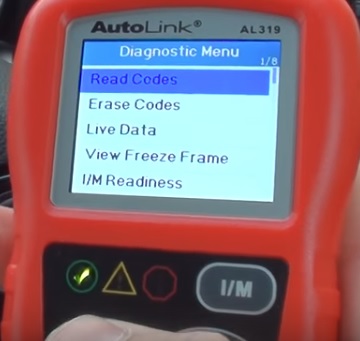 Once a code is given using Google search your car or truck along with the code and the fix will usually be available.
There is a lot of information on Websites, Forums, and YouTube videos that can help any DIY mechanic fix a problem.
Of course, always take it to a professional when in doubt.
*This post contains affiliate links.
Read More Reviews Here on Amazon
Autel AutoLink AL319 OBD2 Scanner Automotive Engine Fault Code Reader CAN Scan Tool
Summary
The Autel AutoLink AL319 is a very good low-cost budget OBDII Scan Tool that can benefit anyone looking to troubleshoot a vehicle problem.
Anyone can use it to find out what is wrong with their car or truck.
Even for simple checks such as an engine light that is on and you simply want to know why without taking it to a mechanic.
There is a lot of benefits to having such a tool.
I am still testing the unit so far with good results and will update if anything changes.
As always be sure to read the reviews on Amazon or elsewhere to be sure a unit is a good fit for you.