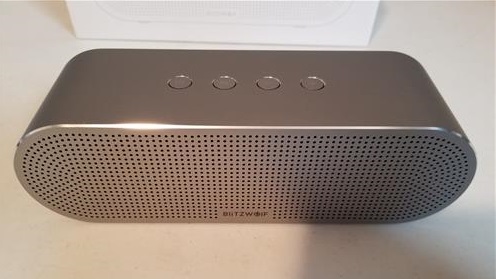 The Blitzwolf BW-AS1 is a wireless Bluetooth speaker with a nice design and sound.

It can be Paired with most any Bluetooth device such as a smartphone, tablet, or even a Fire TV Stick.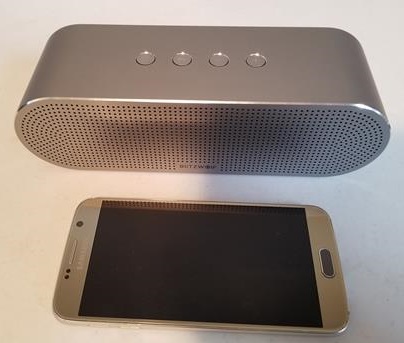 It also has a built-in 5200mAh battery making it a nice portable unit as well.

This unit was sent to me to review with my own honest opinion and results below.

Specifications
Model:BW-AS1 20W Wireless Speaker
Material:Aluminum alloy+ PC
Dimensions (inch):2.5*2.5*8.1
Connectivity:Bluetooth / 3.5mm AUX-in
Bluetooth Version:V 4.0
Transmission Distance:10m
Output Power:10W* 2
Frequency Response:20-20kHz
Battery Capacity:5200mAh

The package comes with the speaker, 3.5mm audio line-in cable, USB power cable, and User Manual.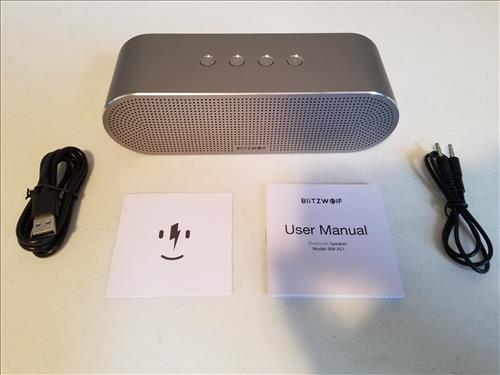 The back has an Audio line-in, power port, along with slots to help dissipate any heat.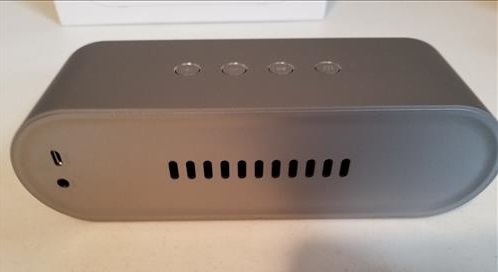 The bottom has two strips that hold to a flat surface limiting the unit from sliding about.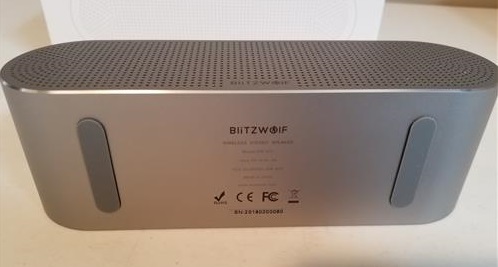 The size is 2.5 x 2.5 x 8.1 with rounded edges and control buttons on the top.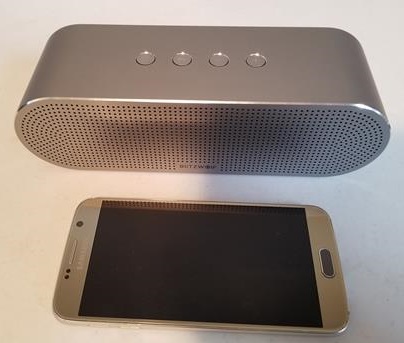 Pairing it with a smartphone is easy by going to Bluetooth setting and pressing Pair.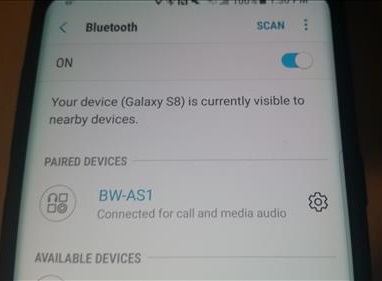 Of course, it can be Paired with most any device that has Bluetooth from a Tablet to an Amazon Fire TV Stick.

For older devices, without Bluetooth, the 3.5mm audio line-in cable can be used.

After it is Paired all sound will transmit over the speakers including calls if setup with a smartphone.

The sound of the unit is truly amazing with all the right tones and Bass coming together nicely.

*This post contains affiliate links which at no cost to you allows us to earn a commission on product purchases.

Available
Wireless Bluetooth Speaker Outdoor Portable Stereo Speaker with Dual driver stereo sound 20W 5200mAh Double Driver Hands-free Aux-in Silver


Summary
The Blitzwolf BW-AS1 is a very nice portable Bluetooth speaker with a great sound.

It is highly portable with the 5200mAh battery making it able to be used indoors or outside.

It also has good compatibility and will work with most any Bluetooth device from an iPad to a Fire TV stick.

I am still testing the unit so far with good results and will update if anything changes.

As always be sure to read the reviews on Amazon or elsewhere to be sure a unit is a good fit for you.