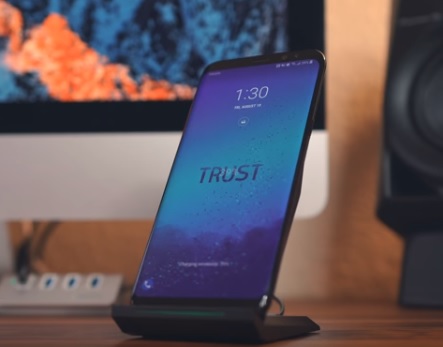 The new smartphones such as the Galaxy S8 and iPhone X use the new Type-C port with no older micro-USB slot.

While the new Type-C has faster transfer speeds and more features it can cause issues with older devices that still use micro USB.

Wireless chargers are one such item with many still using the Micro USB to power the units.

Most will still charge the newer phones wirelessly but as most know wireless charging is still much slower compered to using a cable.

This is when having a wireless charger that uses the Type-C plug to power it can come in very handy.


It is much more convenient to simply unplug the charger and plug in a phone to get a very fast charge when needed.

Of course two cables can be used but having one that can do both helps gets rid of unnecessary clutter.

If you already have an older style wireless charge running two cables may be best, but for those looking for a new unit there are many good ones available.

Below is some of out picks with no doubt many more good units available.

In full disclosure these units have been sent to us from companies to review which we have done with our own honest opinion and results.

*This post contains affiliate links which at no cost to you allows us earn a commission on product purchases.

As always be sure to read the reviews on Amazon, forums, or elsewhere to be sure a unit is a good fit for you.

Our Picks for Best Wireless Charger for Galaxy S8 with Type C Power Plug

Seneo iPhone X Wireless Chargers, Type-C Fast Wireless Charger Pad Stand with Power Button for Samsung Galaxy Note 8 S8 S8 Plus S7 S7 Edge S6 Edge Plus Note 5 and Standard Charge for iPhone X 8 8 Plus

This unit from Seneo sits at a slant and is a Fast wireless charger built for Samsung Galaxy S8, or iPhone X.

It uses a Type-C cable for power which can be quickly plugged into a phone if a faster charge is necessary.

It is a nice low cost unit with a light bar across the bottom to show when it is charging.

Read Full Review Here


…….
AUKEY Graphite Wireless Charger, Wireless Charger, Wireless Charging Pad for iPhone X / 8 / Plus, Samsung Note8 / S8 / S8+ / S7 and Other Qi Compatible Devices

The AUKEY Graphite is a new Wireless Charger for 2018 built to charge the new iPhone 8 / X, Galaxy Note8 / S8 / S8+ along with any other QI-Enabled smartphones.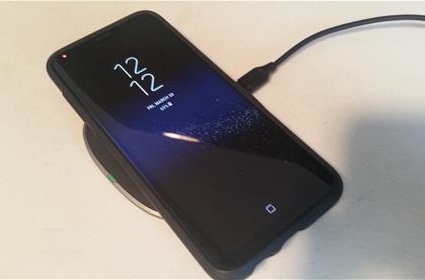 It is also powered from the new USB Type-C cable which new phones use making it easy to plug in from the wall for a very fast charge.

Read Full Review Here


…….
Wireless Charger, CHOETECH Type C [Sleep-Friendly] QI Wireless Charging Pad for iPhone 8/8 Plus/X, Samsung Galaxy Note 8, S8, S8 Plus, S6 Edge Plus and Other Qi-Enabled Devices (Adapter Not Included)

CHOETECH makes many good wireless chargers including this type C unit.

It is flat with 4 stick pads on the bottom to hold it in place while charging.

The type-C power plug it uses can be plugged into a compatible smartphone to charge much faster when needed.

UGpine Type C Wireless Charger,Qi Wireless Charging Pad Fast Charge for Samsung Galaxy Note 8 S8 S8 Plus S7 S7 Edge Note 5 S6 Edge Plus and Standard Charge for Apple iPhone X/8/8 Plus

UGpine makes this flat round unit that also uses a Type-C cable for power.

It is a basic unit with no distracting lights or other features and works very well.

Summary
The above units are simply some of our picks with no doubt many more good units available.

Having a wireless charger that can also charge new phones with a cable is a very convenient thing to have.

While multiple cables can be used, getting one unit that does both is a much better option.

Of course if you already have a wireless charger there is no need to get a new one and using two cables may be a better choice.