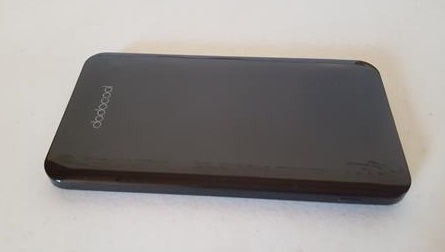 This unit was sent to me to review with my honest opinion and results below.

The Dodocool 5000 mAh Power Bank is a small very portable unit that has a built-in Lighting connector and USB slots.

This makes it universally compatible to charge most any smartphone or other devices, Apple or Android.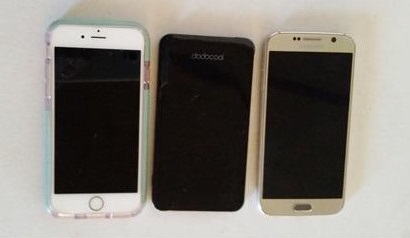 It is small and compact unit that would fit into a pocket easily much the way a smartphone would.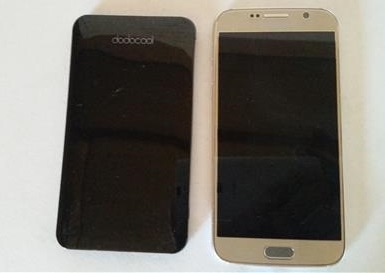 Specifications
Battery size: 5000 mAh
Built in Apple Lighting connector
1 USB slot
1 Micro USB slot

It comes with the Power Bank, Micro USB Cable, Lightning Cable, and instructions.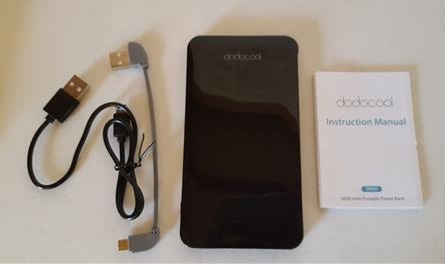 An Apple Lighting connector is tucked into the side which can be quickly pulled out to charge an iPhone.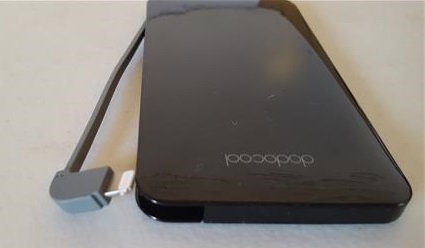 The Lightning connector makes it easy to charge an iPhone or other Apple compatible devices.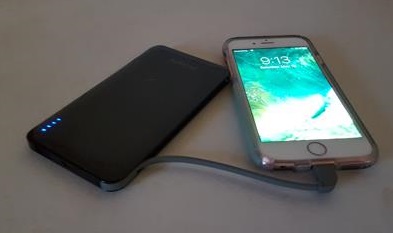 The units battery is charged with a micro USB slot which has a charging USB port next to it.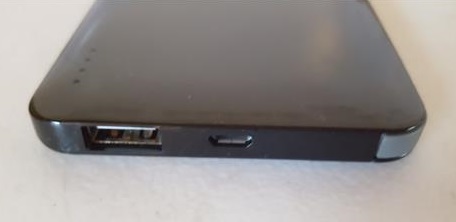 It has four charging LED'S that show the state of the internal battery while charging.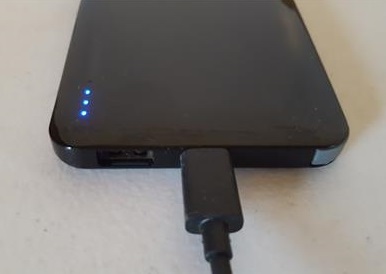 The battery is 5000 mAh which takes roughly 3 hours to charge when drained.

Power bank battery sizes range from 1000 mAh to 26000 mAh or even higher.

This places the dodocool 5000 mAh battery at the lower end of the battery sizes available, but this gives it good portability with larger units bigger and bulkier.

To give an example of charging power a 5000 mAh battery will roughly charge a Galaxy S6 or iPhone 6S one and a half times.

Since it is highly portable this makes it a good unit to carry about for an emergency or just-in-case unit.

It can charge two devices at the same time for a total output current of 2 Amps.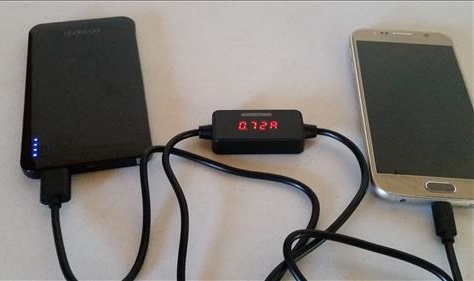 While testing the unit it would average 4.96 volts and .5 to 1 Amp per a device plugged in.

*This post contains affiliate links which at no cost to you allows us earn a commission on product purchases.

Read More Reviews Here on Amazon
dodocool MFi Power Bank 5000 mAh 2-Port with Micro-USB Cable and Lightning Cable [MFI Certified] for iPhone 7 / 7 Plus 6 / 6 Plus Samsung LG HTC and more (5000 mAh+Black)



Summary
The Dodocool is a nice small portable power bank with a nice sleek look.

It is about the size of an iPhone 6S which makes it very easy to carry about and use in an emergency or anytime a smartphone needs a quick charge.

The built-in Apple Lightning and USB charging ports make is universally compatible to charge most any small device, Apple or Android.

I am still testing the unit so far with good results and will update if anything changes.

As always be sure to read the reviews on Amazon or elsewhere to be sure a unit is a good fit for you.