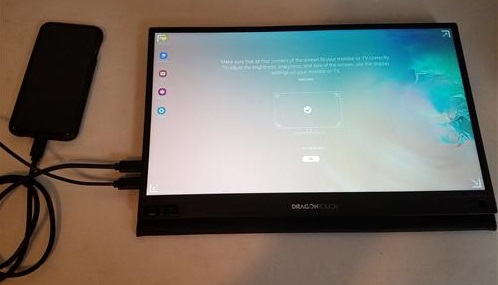 The Dragon Touch S1 is a thin portable monitor with multiple inputs including Micro USB, Mini HDMI, and the new USB Type-C.
This means it can create a display for many devices from a PC to a smartphone.
It is built to be carried around for meetings, traveling, or used anytime a quick monitor is needed while on-the-go.
*This unit was sent to me to review with my honest opinion and results below.
Specifications
Size: 15.6 Inches
Resolution: HD 1080p (1920 x 1080)
Built-in Speakers
Input: Micro USB, Type C, Mini HDMI
The package comes with the S1 portable monitor, cover, mini HDMI, USB Type-C, USB-A to USB-C Power, HDMI to mini Display-Port adapter, wall charger, and quick start guide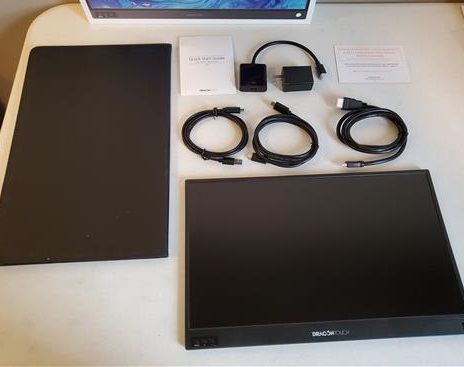 The Dragon Touch S1 display is a 1080p HD unit that is a thin very flat monitor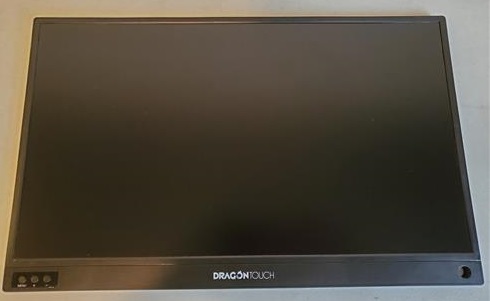 The inputs are on the left of the monitor and include 1 mini HDMI, 2 USB Type-C, and a Micro-USB.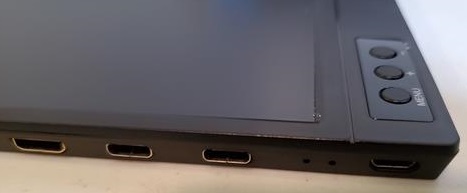 It fits nicely into the case making it easy to fold up and carry around with protection.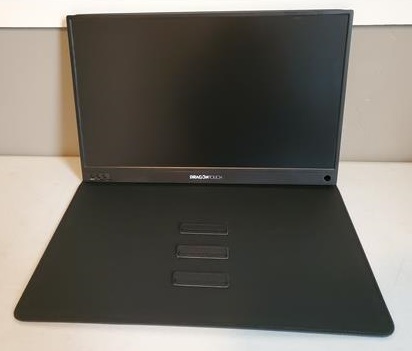 To test the unit I plugged in the USB Type-C to a Galaxy S10 and it displayed the S10 screen.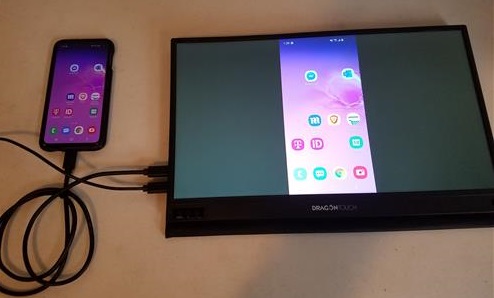 To get a full screen be sure to set the phone to landscape mode (sideways).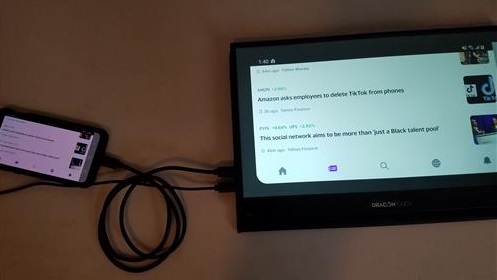 The display worked very well with the Galaxy S10 and will also work with any other Type-C smartphone.
Beside Type-C input the Dragon Touch S1 can be use with HDMI making it good for use with a laptop, desktop, or even an Android TV box.
*This post contains affiliate links.
Read More Reviews Here on Amazon
Dragon Touch S1 Portable Monitor 15.6'' Full HD 1080P USB C and Mini HDMI Gaming | Computer Display for Laptop PC Mac Phone PS3 PS4 Xbox One Xbox Switch, Smart Cover Included
Summary
The Dragon Touch S1 is a good portable display that works well in a variety of scenarios.
The main inputs are mini HDMI and USB Type-C which almost all new devices now come with.
There are also many small converters that can be bought to convert from older output port types if needed.
I am still testing the unit so far with good results and will update if anything changes.
As always be sure to read the reviews on Amazon, forums, or elsewhere to be sure a unit is a good fit for you.