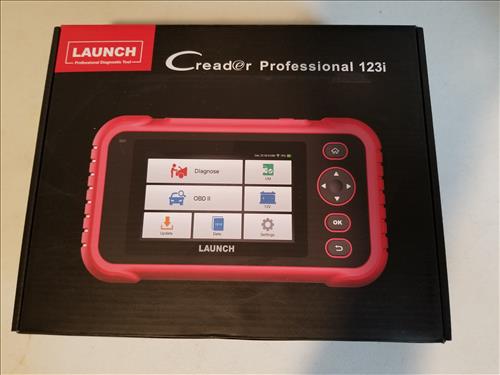 The LAUNCH Creader123i OBD2 scan tool is the latest version of the 123 series from LAUNCH.
It is a professional OBDII scan tool with many nice features such as reading SRS and ABS codes, a touchscreen for easy use, WiFi, and much more.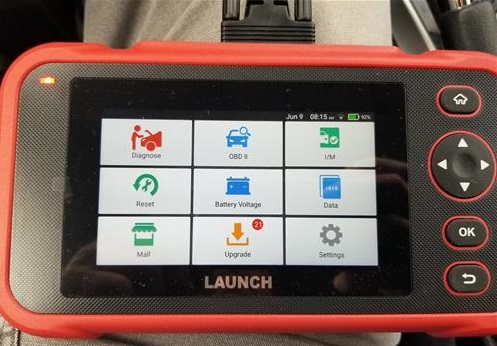 The Creader123i has a lot to like about it, and it is for the advanced DIY mechanic or a professional.
*This unit was sent to me to review with my honest opinion and results below.
Specifications and Features
5 Inch Touchscreen and Navigation Keys
Dual Control Modes
Full OBD2 Functions
Read Erase ABS (Anti-Lock-Brakes) Codes
Read Erase SRS (Airbag) Codes
Freeze Frame Data
EVAP Test (Mode 8)
O2 Sensor Test
Battery Health Check
Android 7.0
6100 mAh Battery
Wireless or Wired Updates
Battery Health Monitor
4 in 1 Live data stream
LAUNCH Creader123i Overview
The box comes with the LAUNCH Creader123i OBDII scan tool, OBDII cable, USB Power Cable, User Manual, Quick Start Guide, and a Carry Case.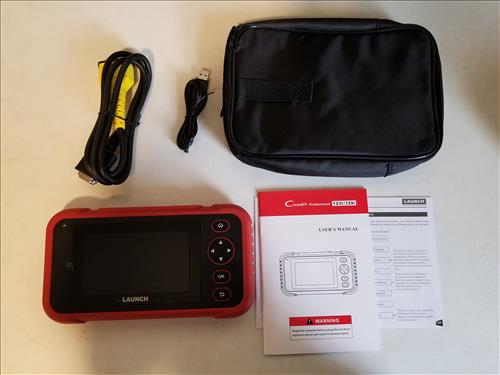 The unit is large for an OBDII scan tool at 10.75 x 8.66 x 3.23 inches with the case built with a hard rubber material.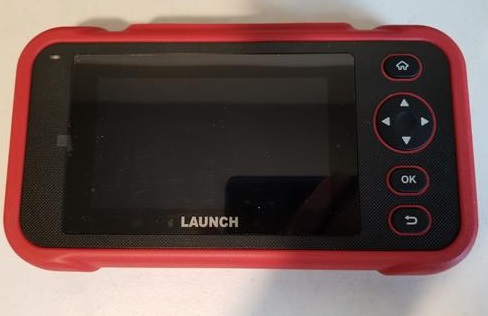 The top of the unit has a power port for charging the internal 6100 mAh battery.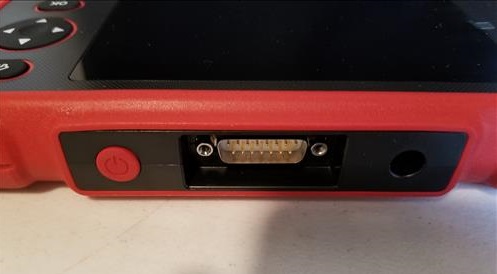 It also has a port for the OBDII cable and a power button.
Starting the unit, it boots into a quick start guide for language, time zone, and connecting to the WiFi.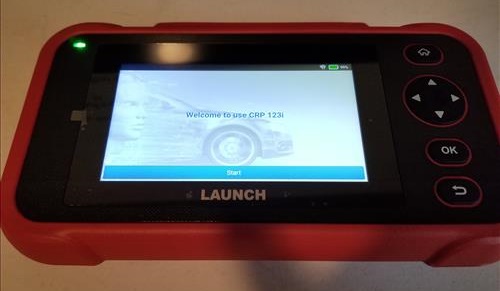 The touchscreen makes it easy to move around.
Menu Options
The menu has Diagnose, OBDII, I/M, Reset, Battery Voltage, Data, Mall, Upgrade, and Settings.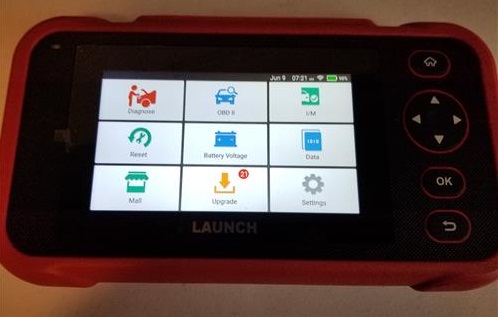 Below each section is looked at for what each option or feature can do.
LAUNCH Creader123i Updates
The update section will display available updates, which can be done over WiFi or manually.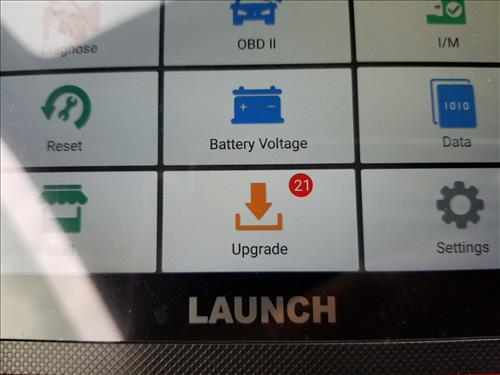 For me, it listed 21 updates, so I updated it to have the newest information.
After selecting the option, the updates are automatically downloaded and installed.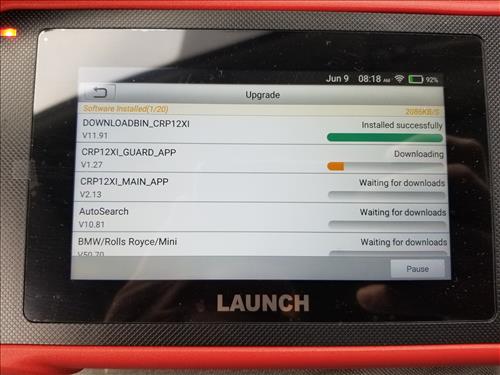 Scanning for OBDII Codes and Errors
Plugging the unit into an OBDII port it will automatically scan for the vehicle information and Vin number.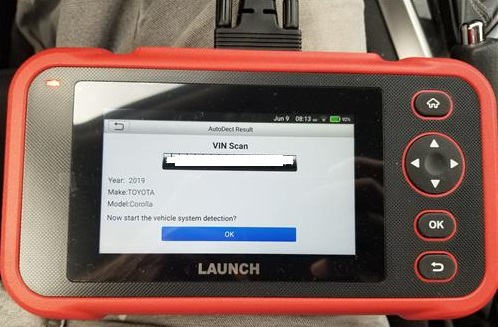 The unit will scan for faults in the computer modules including TCM (Transmission Control Module), ABS (Anti-lock Braking System) SRS (Airbag) and more.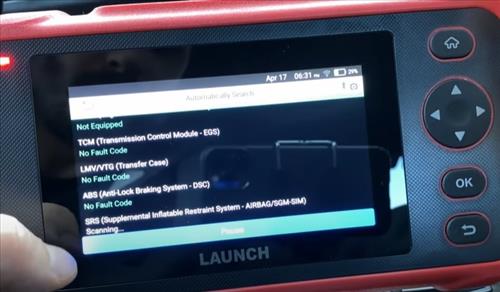 It will give a detailed report on each module with more information on each one if needed.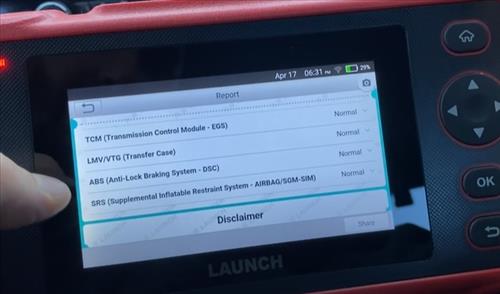 Diagnose Section
The Diagnose section can quickly find the problem a car is having and give the codes related to the problem.
The menu will give auto-detect or allow manually selecting the vehicle make and model.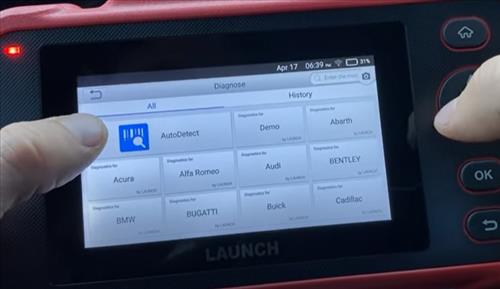 An auto scan can be done or a manual scan on individual modules.


It will give all the information on each module and show it has any fault codes.
I/M Readiness
The I/M readiness gives emission related information to see if the vehicle will pass an emission test.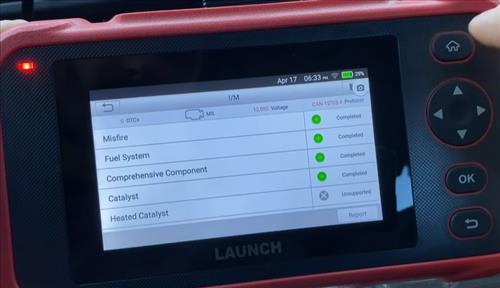 The unit will give a break down of each component and if it has passed or failed.
This is a very handy test to have before an emission test to see if the vehicle will pass and if not what the problem is.
Battery Voltage Test
The battery voltage test will display how many volts the vehicle alternator is running at.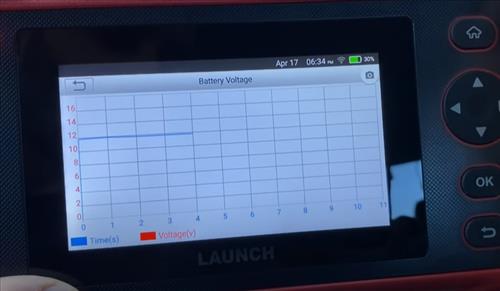 Every vehicle will be slightly different with the voltage between 13-15 volts DC. If the alternator is charging below 12-volts it is likely bad. If it is charging above 13-volts DC it usually is good.
DATA
The Data section can save the data from the previous tests and has reports that can be saved locally on the unit or in the Cloud.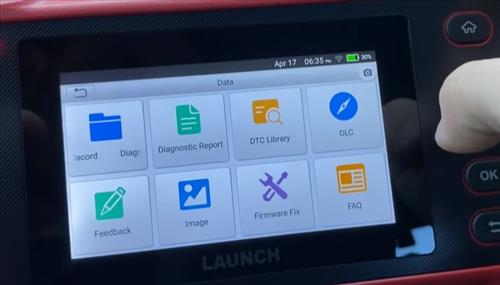 The Data section also includes Diagnostic Records, Report, DTC Library, DLC, Feedback, Image, firmware Fix, and FAQ.
Mall
The Mall section allows, for a price, to expand the ability of the Creader123i.


Most users will likely not need this as the unit will scan for almost all major errors and codes but it can be handy for specific problems.
For example, the gear shift module can be downloaded, installed, and scanned, for the specific error is can have.
*This post contains affiliate links.
Read More Reviews Here on Amazon
[2021 Elite] LAUNCH Code Reader-OBD2 Scanner Check Engine ABS SRS Transmission Scanner with Battery Test, 5″ Touchscreen WiFi Free Update, Car Scanner Diagnostic for All Cars with Health Report

Summary
The LAUNCH Creader123i is a very good OBDII scan tool with a lot it can do.
It can scan for SRS and ABS fault codes which most scan tools can not do.
The multiple options give a user quick information on almost any vehicle with quick information on battery health, engine fault codes, and much more.
The I/M test will be very useful to do before taking a vehicle for an emissions smog test.
I am still testing the unit so far with good results and will update if anything changes.
As always be sure to read the reviews on Amazon, forums, or elsewhere to be sure a unit is a good fit for you.