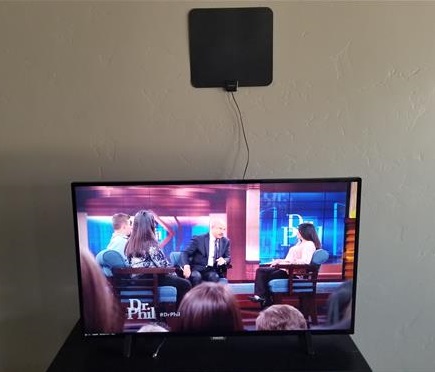 With rising Cable and Satellite TV prices, many have looked for alternatives and have cut the cord for free TV options.
One of the best options is an over-the-air TV antenna which picks up free broadcast TV stations.
There are many channels broadcast for free over the air, with most able to get 30-50 stations or more, such as ABC, CBS, NBC, PBS, and Fox.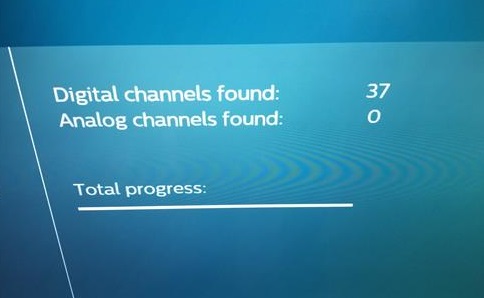 There are also many different TV antennas, from small indoor units to large long-range units.
The 1BYONE is an indoor unit that can pick up free digital TV station broadcasts along with a signal booster.
*This unit was sent to me to review with my honest opinion and results below.
Specifications and Features
Indoor Antenna
Resolution: HD 720p / 1080p
Amplifier Signal Booster included
13.2FT coaxial cable
The antenna is flat and comes with the attached signal booster.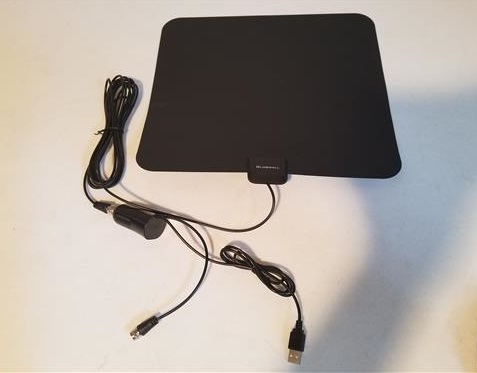 The signal booster is attached to the coaxial antenna line.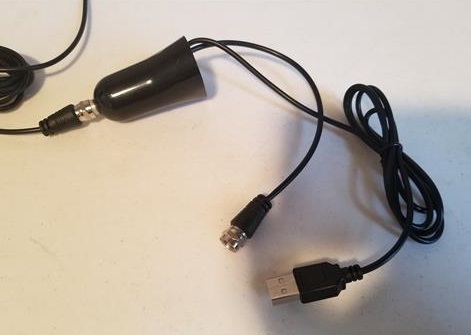 Hooking it up to a TV is quick and easy by screwing the coaxial cable on and plugging in the USB for power.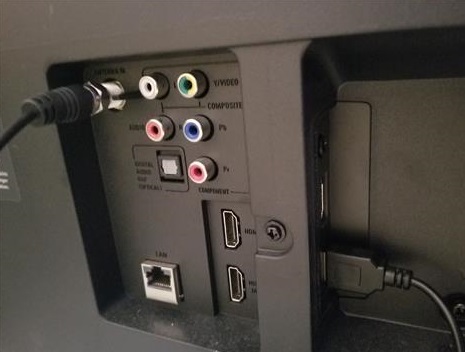 If the back of your TV does not have a USB port for power it can plug into a wall outlet with an Adapter.
A USB power adapter is not included in the package so be sure to have one if your TV does not have a USB slot.
It is best to place the antenna in a window facing toward the broadcast towers.
Sometimes this is not an option and the antenna will simply need to be moved about for the clearest TV signal to find the best location.
To test the unit, I mounted it on a wall with some double-sided tape.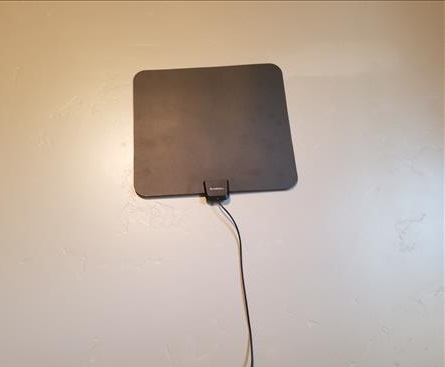 Since I have set up other over-the-air TV antennas in the past, I knew the best location to place it at.
Most users will have to move the antenna about, ideally facing out from inside a window for the best location.
The TV will need to be set to Antenna in Settings and channels scanned for.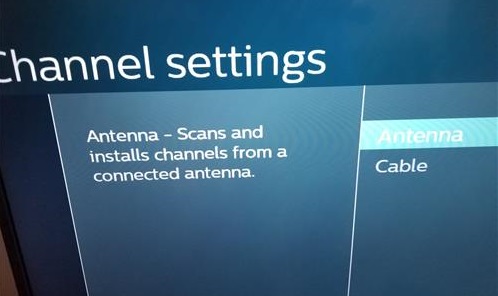 Every TV will have a different Settings menu but the Antenna option will be there somewhere.
After finding the best location for the antenna the TV picked up 37 digital Channels.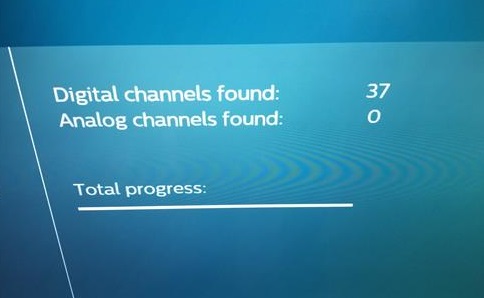 Every location will be different for the number of stations available.
For those who live in a rural area like me, 30-50 stations is about average.
For those who live in a big city, many more stations will be available.


How far away it can pick a station up will always be determined by the terrain, such as mountains or trees that block a signal.
For most living in small towns or large cities, this will not be much of a problem.
If you live far away from a city, a large outdoor antenna would likely be best.
Read Here for Our Picks of Long Range Outdoor Antennas.
*This post contains affiliate links.
Read More Review Here on Amazon
HDTV Antenna, TV Antenna Digital Amplified Indoor HD Up to 80 Miles Range, Amplifier Signal Booster Support 4K 1080P UHF VHF Freeview HDTV Channels with Coax Cable
Summary
A 1BYONE indoor antenna is a good unit for picking up free TV station broadcasts.
It is best for those who live in cities and are having problems getting a clear signal.
Anyone living outside a city would be best to use a large outdoor antenna.
Getting a good TV signal will always change depending on the terrain, such as hills, trees, and so on.
Knowing where the closest broadcast towers are will go a long way in getting the best antenna.
I am still testing the unit so far with good results and will update you if anything changes.