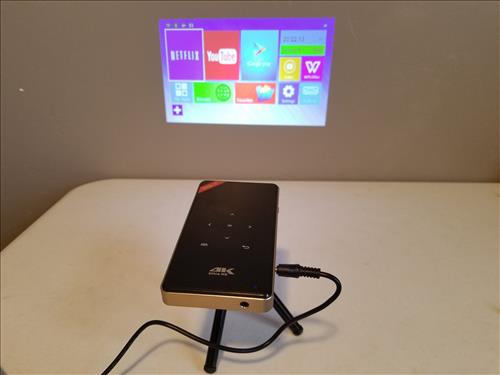 The H96 Mini 4K Projector is built to display on a flat surface images or videos up to 300 inches in size.
It runs Android 5.1 Operating system with a S905X CPU and 2GB of RAM.
It also has an HDMI-in port to display from other devices such as a laptop or any device that has a HDMI out port.
Keep in mind when projecting an image to a wall the paint color and surface will make a big difference how well the image displays.
The walls I tested the unit with are a dark brown with a lighter color paint likely to project an image better.
*This unit was sent to me to review with my own honest opinion and results below.
Specifications
CPU: S905X
RAM: 2GB
Internal Storage: 16GB
Operating system: Android 5.1
Image Size: 30-300 Inches
Lamp: LED
Lamp Power: 3 Watt
WIFI: 802.11ac
Bluetooth: Bluetooth 4.0
Picture Formats: JPG, JPEG, BMP, GIF, PNG, GIF
Video Formats: MP4/ AVI/ MKV/MOV/ RMVB/ MPG/ FLV/ WMV/ TS/ TP/ VOB
Audio Formats: MP3/ AC3-DTS/ OGG/ APE/ FLAC/ AAC/ WAV/ WMA
Built-in Speaker
The package comes with the Projector, Carry bag, Remote Control, Power Supply, HDMI Cable, and User Manual.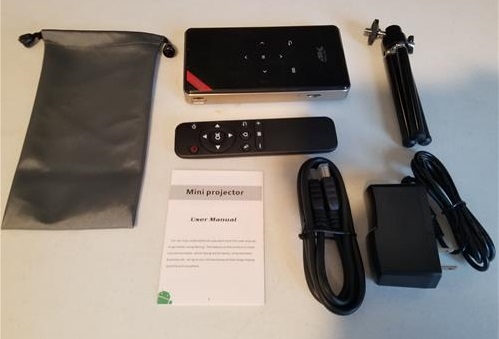 The top of the unit has basic controls.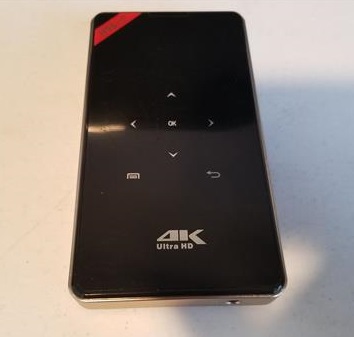 The right side has HDMI-In, DC-In, 2 USB, and ON / OFF switch.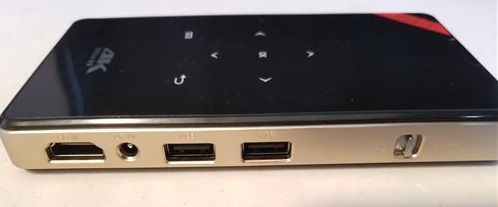 The left side has a screen adjustment and SD-Card slot.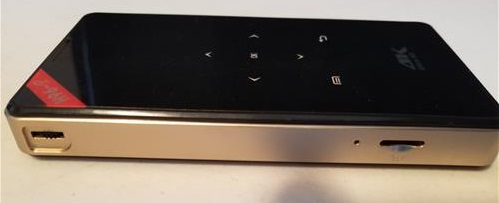 One side has the projector lens.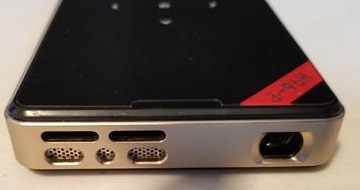 The other side has a 3.5mm headset jack.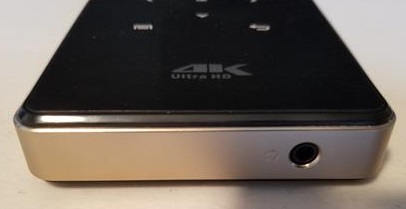 The unit has a built-in speaker so a headset is not required.
The remote control is basic with power on /off and navigation buttons.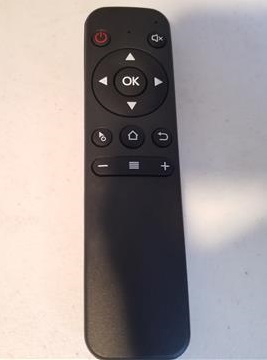 It has a USB dongle in the battery slot that needs to be plugged into the projector.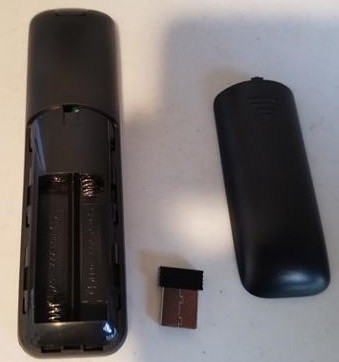 Hooking up the Tripod and power it on it comes up to the Android interface.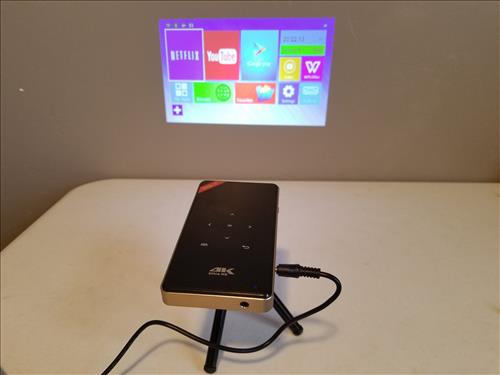 It displays well even on a dark wall with the light on.
The Launcher is basic but works well enough to navigate.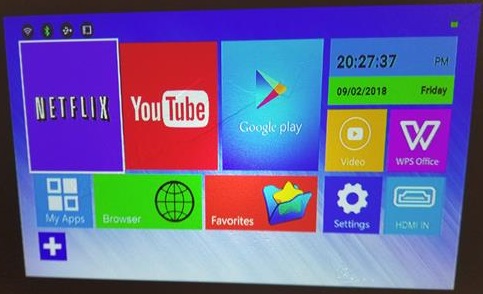 Setting up a WiFi connection is easy by going into Settings and clicking on WiFi.
It comes with all the basic Apps such as Netflix, Browser, and Google Play Store.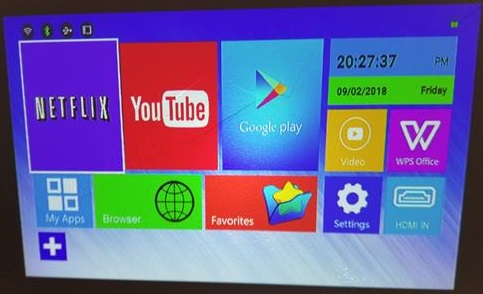 I tested the wireless Using SpeedTest.net which it gave some impressive WiFi Speed results at 205Mbps Download and 21Mbps Upload.

Running Geekbench 4 it gave a score of 625 for Single Core and 1782 for Multi Core.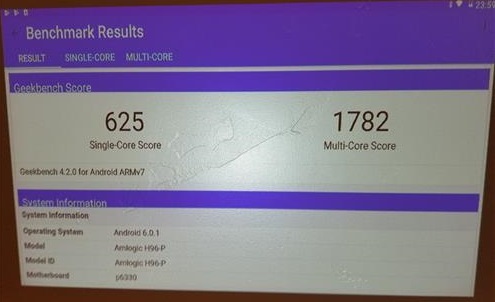 *This post contains affiliate links.
Available
H96-P Smart TV- Box Mini Projector Amlogic S905X Android 5.1 RAM 2G ROM 16G Fingertip Video DLP 200 inch Screen /HD 4K Decoding Theater Wireless Pocket Media Player Outgoing Camping Travel


Summary
The H96 Mini 4K Projector is a nice small unit that works well.
It uses some good basic hardware with a S905X CPU and 2GB of RAM.
It will have no problems playing HD videos and displaying onto a flat surface.
The type of paint and texture used on a wall will make a big difference how well it projects.
There are many YouTube videos and forum post about getting the best image.
Many users buy a cheap dedicated projection screen while others hang a sheet or even paint a section of wall.
I am still testing the unit so far with good results and will update if anything changes.
As always be sure to read the reviews on Amazon, forums, or elsewhere to be sure a unit is a good fit for you.