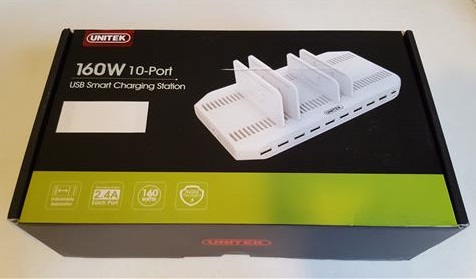 The UNITEK Y-2190 is a multiple USB 3.0 charger with plastic dividers on the top to manage storing devices while charging.
With up to 160 Watts of output and 10 ports it is ideal in a small office or busy home with many electronics.
*This unit was sent to me to review with my honest opinion and results below.
Specifications
Input: AC100-240V
USB-C Input / Output (Power Delivery): DC 5V, 9V, 12V, 20V/3A
Quick Charge 3.0: DC 3.6-6.5V/3A, 6.5-9V/2A, 9-12V/1.5A
USB Output: DC5V / 2.4A
Power supply: 160W 20V / 8A
Dimensions: 150 x 84 x 28mm / 9.4 x 4.6" x 1in
Length of AC Cord: 1.2m/ 47in
The package comes with USB charging station, power adapter, user manual, and plastic separator slots.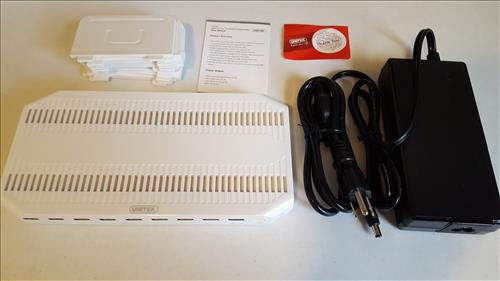 The unit made of hard plastic.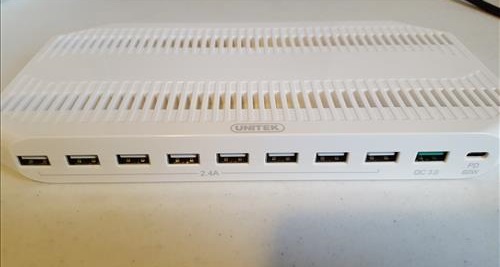 It has 8 standard 2.4 Amp USB slots, 1 USB 3.0, and 1 USB C slot.
The USB 3.0 and Apple Type-C slot are at the far right with the others being USB 2.4 Amp ports.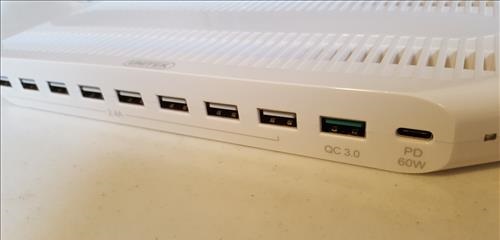 It comes with different sized plastic dividers that snap into the top of the unit to store a phone while charging.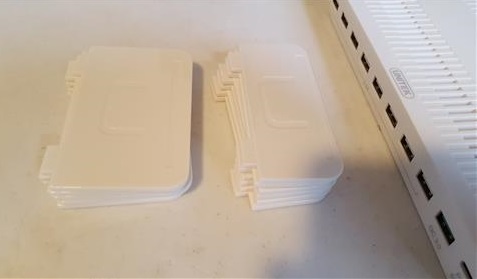 There is eleven dividers that snap in and out easily to get the best setup.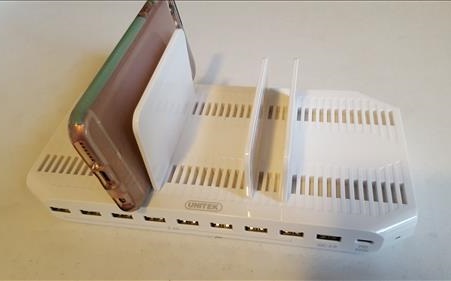 Using a Galaxy S6 and an inline Amp meter it gave 5 volts at 1.30 Amps.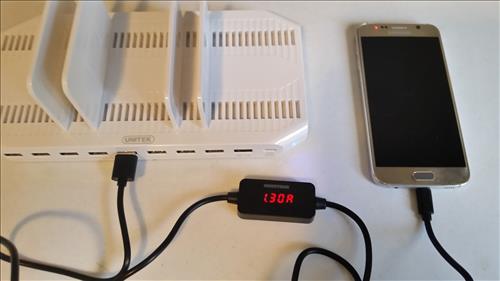 The 2.4A slots worked well and gave out roughly the same output a standard USB wall charger has.
It had no problem charging multiple devices at the same time.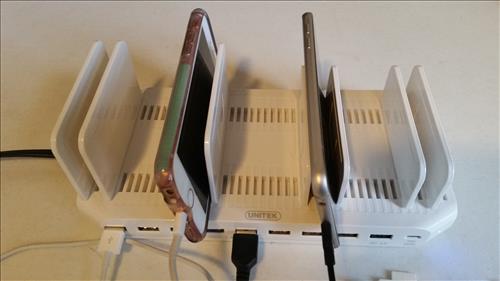 The dividers are a nice touch and a good way to keep things organized.
*This post contains affiliate links.
Read More Reviews Here on Amazon
USB C Pd Charging Stations Unitek 160W 10-Port USB Quick Charger Dock, Power Delivery Compatible Laptop MacBook 2015/ Later, Pixel, Nintendo Switch, Support 9 iPad, Upgraded Adjustable Dividers


Summary
The UNITEK Y-2190 10 port USB charging station is a good unit for the price and does what it is built to do.
There is only 1 USB 3.0 slot, and 1 USB Type-C PD slot.
The other 8 slots charge at the standard max rate of 2.4 Amps.
I am still testing the unit so far with good results and will update if anything changes.