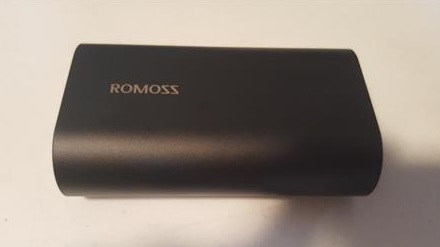 The ROMOSS SE10 is a Portable Power Bank built with the new Type-C port as well as Micro-USB and the old standard USB ports.
This gives it wide compatibility to charge most any device from a Galaxy S10/20, iPhone SE, to older devices that charge with USB slots.
While many new devices now use the new Type-C port, many electronics that use the older USB charging ports are still widely used, making a charging bank like the SE10 a nice unit to have on hand.
It has a built-in 10000mAh battery but it still small enough to carry about.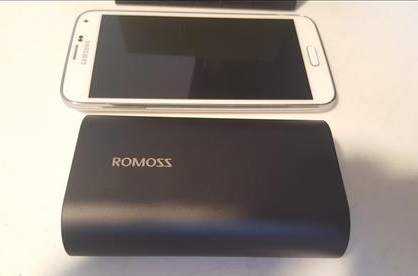 This size is roughly the same as a smartphone with twice the thickness, 4.1 x 2.4 x 1.2 inches.
*This unit was sent to me to review with my honest opinion and results below.
Specifications
10000mAh Battery
1 Type-C
1 Micro-USB
2 Standard USB
Input: Micro USB and TYPE C (Max 5V / 2.4A input)
Output: 2 X 5V / 2.4 Amps (Total 4.8A)
The box comes with the power bank, micro-USB charging cable, carry bag, instructions, and warranty card.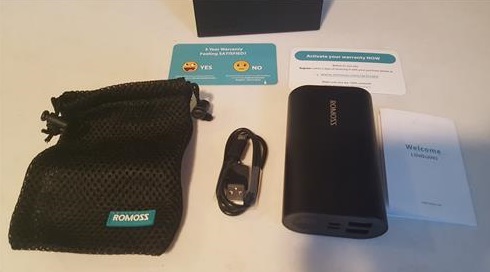 The top has the power button, Micro-USB, Type-C, and 2 standard USB ports.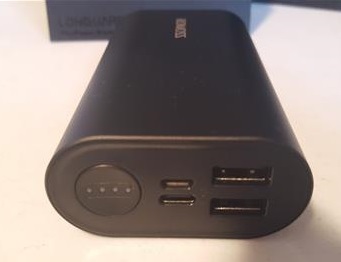 A micro-USB or Type-C cable is used to charge the internal battery.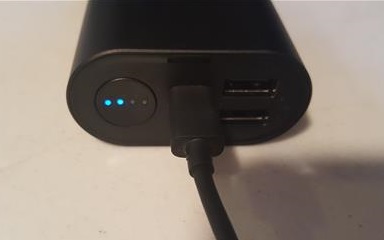 4 LED lights show the battery charge state as it is charging.
It takes roughly 5-7 hours to fully charge the unit depending on how drained it is.
A 10000mAh battery is rated to charge roughly 3-4 full charges to an iPhone 7 / 8, 2-3 full Charges to a Galaxy S7, And at least 1 full charge for iPad Mini.
Of course, many factors need to be considered how many times a power bank can charge device, such as charge of a smartphone and even temperature.
*This post contains affiliate links .
Read More Reviews Here on Amazon
ROMOSS Portable Charger Type C 10,000mAh, 2-Port 4.8A Dynamic Power Bank with Dual USB-C & Micro-USB Input for iPhone X, iPhone 8 Plus, iPad, Samsung Galaxy S9, Huawei P20 and More (Aluminum Black)
Summary
The ROMOSS SE10 is a nice portable charging bank that will have no problems charging most any device Android or iPhone.
The many different ports give it wide compatibility as well as being small for good portability.
User of new smartphones that use the Type-C port will no doubt find it very useful.
I am still testing the unit so far with good results and will update if anything changes
As always be sure to read the reviews on Amazon, forums, here, or elsewhere, to be sure a unit is a good pick for you.