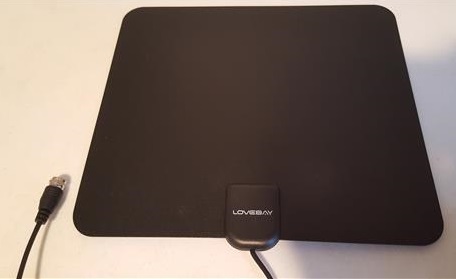 Free Over-The-Air TV broadcast are a great way to get local stations and basic TV for free.
How many channels that can be received depend on the location lived at with big cities having the most stations.
Often 40-50 station or more can be picked up and watched for free.
This is what the 1080P HDTV antenna is built for, which is to receive free broadcast and play them in high definition quality.
An amplifier signal booster is also included just in case a signal needs a boost.
The package comes with the antenna, signal booster, and instructions.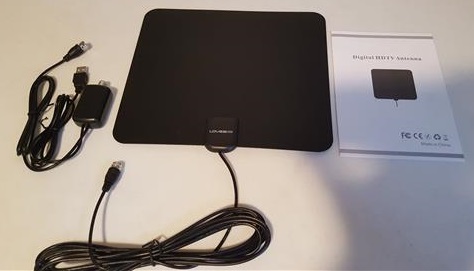 The booster plugs into the line-in from the antenna and out to a TV.


It is powered by a USB plug that most TVs come with, if not a USB wall power adapter can be used.
Pluging it in is easy enough and can be done with or without the booster depending on how close to the transmission towers it is.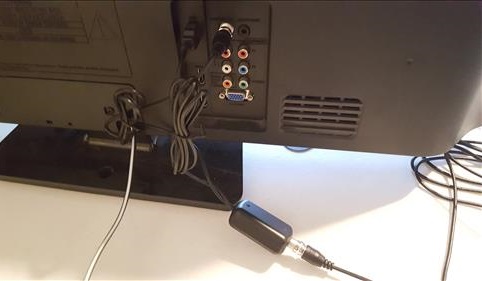 The coaxial simply screws on while the booster is powered from a USB port.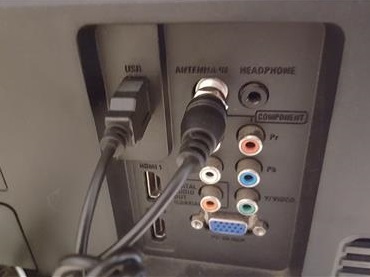 If the TV has no USB power port a wall USB adapter will need to be used.
After the antenna and booster is plugged in channels will need to be scanned from the TVs setup.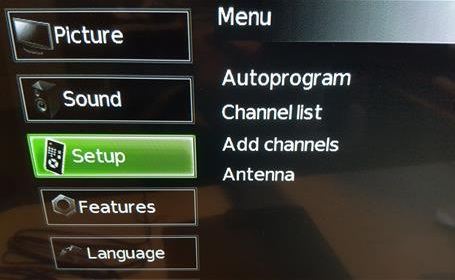 Every TV will have a different setup menu but will have an antenna setup option along with scanning for channels.
Next, the antenna will need to be positioned in the best spot to receive stations.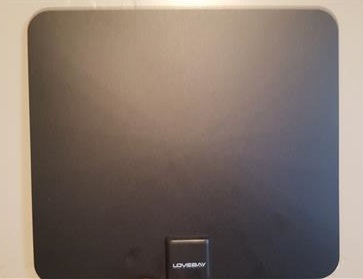 Moving it around will give a good idea were it should be mounted, with a window often the best location but a wall also will work sometimes.
The back of the antenna has sticky pads that can hold it in place once the best location is found.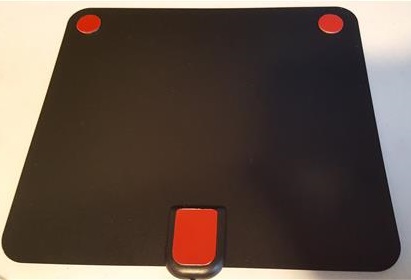 The antenna coaxial cable is 13 feet to give plenty of space to movie it about.
The TV should now pick up local stations and other free broadcast channels.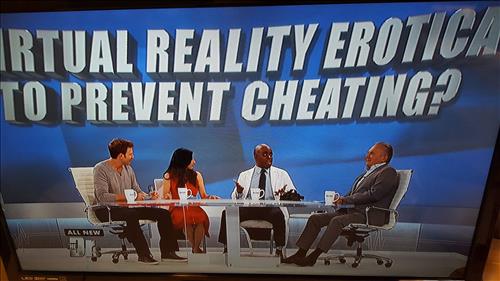 This includes Fox, NBC, CBS and so on.
The 1080P HDTV antenna worked very well for me, letting my TV pick up 50 free stations.
*This post contains affiliate links.
Read More Review Here on Amazon
TV Antenna, 2020 Newest HDTV Indoor Digital Amplified TV Antennas 130+ Miles Range with Amplifier TV Signals, HDTV Antenna for 4K Free Local Channels Support All TV's-17ft Coax Cable

Summary
The 1080P HDTV Antenna is a good low-cost over the air antenna to receive free stations.
Be sure to hook up and plug in the booster for the best results.
It worked very well for me and once tuned to the right direction worked even better.
Keep in mind free over-the-air TV broadcast play mostly older shows and reruns but will have local channels and news.
There is also large outside units if you are located far from broadcast towers.
I am still testing it out so far with very good results and will update if anything changes.
This unit was sent to me to review with my honest opinion and results.
As always be sure to read the reviews on Amazon, here, or elsewhere to be sure a unit is a good fit for you.