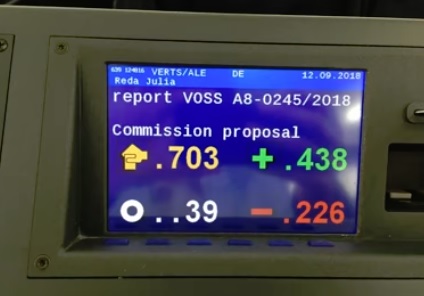 As you may have heard the Parliament of the European Union approved the EU copyright directive including the worst parts of it, Articles 11 and 13.
The consequences could include more GEO restrictions on big websites like YouTube and Facebook, and Europeans might be blocked entirely from smaller websites who are unable or unwilling to comply with the legislation.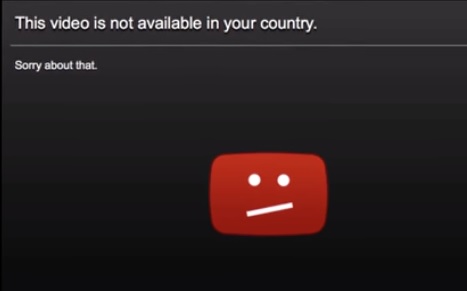 This means the internet will become more regionalized and less global. Which will make a good VPN service needed to get access to the full content of the Internet.
What Makes for a Good European EU VPN?
Privacy Policy: Be sure to know a VPNs privacy policy and the data they share. For most Europeans, this means a VPN based in another Country with little to no data laws.
Worldwide Servers: Having many servers available for connection around the world is another big plus.

Fast Connection Speeds: Fast speeds is a must have otherwise it will be a frustrating experience.
Bypass Geo-Blocking: A VPN needs to be able to get around the stringent blocks that many companies have in place such as Netflix which stop VPN users from accessing content that is specific to certain regions.
Here is a list of the top five best popular VPN services for the European Union.



*This post contains affiliate links.
Top 5 Best European EU VPN's
IPVanish

IPVanish is a very popular VPN that has many worldwide Servers in many Countries.

They have thousands of servers around the globe, allow Bit-Torrenting, and have Automatic IP address cycling.

They keep no logs and do not throttle bandwidth which is a big plus for privacy.

IPVanish is located in the USA and will need to comply with any USA laws.

Their servers are very fast and easy to connect and disconnect with software for most any device from Windows 10 to a Fire TV Stick.

This makes IPVanish very user-friendly and quick to set up.

They currently do not accept cryptocurrency and take payments with a credit card or PayPal.

They have multiple service plans and give a 7-day money back guarantee.

Click Here for IPVanish Website


NordVPN

If you are looking for one of the best VPNs for privacy NordVPN is one of the better options.

They are based in Panama which has very good privacy laws and no data retention legislation.

This means NordVPN maintains a solid privacy policy with no big bother laws.

Their VPN service is available for Windows, Mac, Android, and iOS.

The Nord VPN clients have some interesting features in addition to the usual high encryption they have Kill switch with DNS leak protection.

They also have some specialty servers such as Anti-DDoS Servers which can protect live streamers and gamers from DDoS attacks.

Nord VPN connection speeds were excellent when testing in Europe and the USA. I was able to download through BitTorrent and access USA Netflix without any issues.

Their prices are very affordable with three plans available.

Nord VPN also supports many cryptocurrencies through coin payments service and has a 30-day money-back guarantee.

NordVPN is good for general use downloading, Netflix streaming, Gaming and live streaming, especially for those streamers who might need some extra DDoS protection.

Click Here for NordVPN Website


PIAA

Private Internet access or PIAA are based in the United States so for ultimate privacy protection, PIAA is perhaps not the absolute best however, their no logs policy has been tested in USA court cases involving the FBI so it is pretty solid.

They have thousands of servers in more than 30 Countries most of the servers being in the United States.

They have VPN clients for multiple different devices and operating systems including Windows, Mac, Linux, iOS, and Android.

I have had some issues with accessing USA Netflix and there have also been some complaints about low connection speeds when using BitTorrent.

With that being said PIAA is quite a bit cheaper than many other services.

A 12-month subscription costs $3.33 per month and a 24-month subscription is only $2.00.


Express VPN

Express VPN is located and incorporated in the British Virgin Islands or BVI for short.

BVI is a British offshore territory it is not part of the European Union and not subject to their laws and regulations, in fact it's not even subject to most laws and regulations in the United Kingdom.

With that being said there have been some rumors that Express VPN might have most of their staff in Hong Kong but if you live in Europe this is not really a problem.

Express VPN has been around for a long time and they offer a very good VPN service with a no logs policy, fast speeds, unlimited bandwidth, and over a thousand servers in more than 90 different countries

They have VPN clients for Windows, Mac, Linux, iOS, Android, and even the Fire TV.

The VPN client also includes an internet kill switch so that your IP does not leak if your VPN connection drops.

I tested Express VPN and it does work on USA Netflix just make sure to try all of the server options as some of them may be blocked.

They also allow P2P traffic including BitTorrent.

Express VPN is not the cheapest VPN but the price is still reasonable for the top quality service that you get.

A 12-month subscription cost $8.32 per month.

This comes with a 30-day money-back guarantee you can buy an Express VPN subscription with PayPal, credit card, Bitcoin, and a few other payment options.

Click Here for ExpressVPN Website

Windscribe

Windscribe is based in Canada which is one of the Five Eye Countries, but there has been no evidence that Windscribe has actually given up any information that they should not have in court or otherwise.

Windscribe has over a thousand servers in 55 countries they also allow BitTorrent traffic and they have a special server option called Wind Flicks which is optimized to unblock USA Netflix.

They have VPN clients for Windows, Mac, Linux, iOS, Android, and Fire TV as well as browser extensions for Chrome, Firefox, and Opera.

Windscribe also has Socks5 proxy servers in addition to their VPN service.

They also have a free VPN account option with a 10 gigabyte per month bandwidth limit that can be extended to 15 gigabytes per month by promoting them with a tweet.