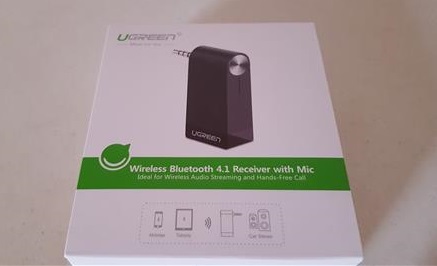 This unit was sent to me to review with my honest opinion and results below.

The Ugreen Receiver is a small device that converts a Bluetooth signal to a 3.5mm audio Aux line-in.


This can be useful in many situations when electronics don't have Bluetooth built-in and it needs to be added.

Often this happens with older devices such as car stereos or speakers. Older devices can be easily upgraded or a broken internal Bluetooth fixed on the cheap.

It also comes with a built-in mic which makes it nice when hands free calling needs to be done.

The Ugreen Receiver comes with everything needed including the unit, power cable, and instructions.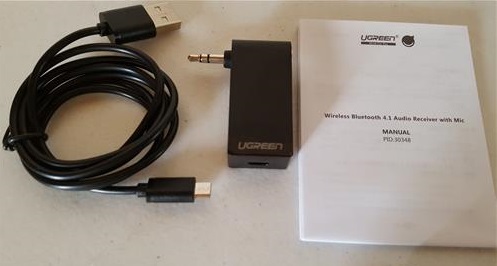 It has built-in battery that last 4 hours of course it can be left plugged in.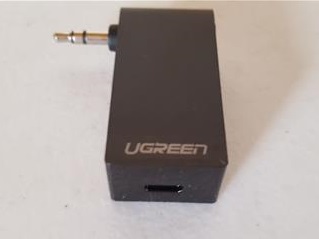 The bottom has a micro-USB power port.

The unit is really simply to use by plugging it into a 3.5mm jack.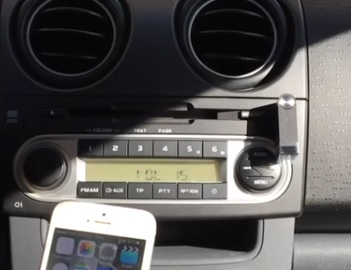 Pairing is easy by going into Bluetooth settings and clicking Pair.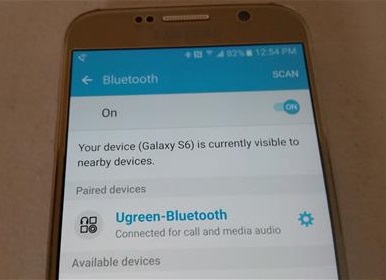 After it is paired calls or music can be done over the speakers.

The Ugreen Bluetooth Receiver is a simple device that converts a Bluetooth signal to be fed into a 3.5mm Auxiliary jack.

It works well with car stereo systems or other speakers that have a Aux 3.5mm jack.

I even tested it with a Bluetooth speaker that had a 3.5mm line in and it worked well, which would be a easy fix if the internal Bluetooth card was to go bad.

*This post contains affiliate links which at no cost to you allows us earn a commission on product purchases.

Read More Reviews Here on Amazon
Bluetooth Receiver, Ugreen 3.5mm Aux Bluetooth 4.1 Receiver Audio Music Car Receiver Bluetooth Car Speaker, with Microphone For PC Speakers, Car&Home Stereo Sound System And A/V receivers



Summary
The Ugreen Bluetooth Receiver works well at what it is built to do which is capture a Bluetooth signal and convert it to a 3.5mm Aux jack.

It is a low cost device which makes it perfect to upgrade older non-Bluetooth devices on the cheap.

With all smartphones built with Bluetooth being able to transmit with no wires is a nice option and easy to do.

As always be sure to read the reviews on Amazon or elsewhere to be sure it is a good fit for you.